Adobe Provides The Tools To Build In The Metaverse
Enabling creatives and brands to become metaverse ready.
Adobe Provides The Tools To Build In The Metaverse
Enabling creatives and brands to become metaverse ready.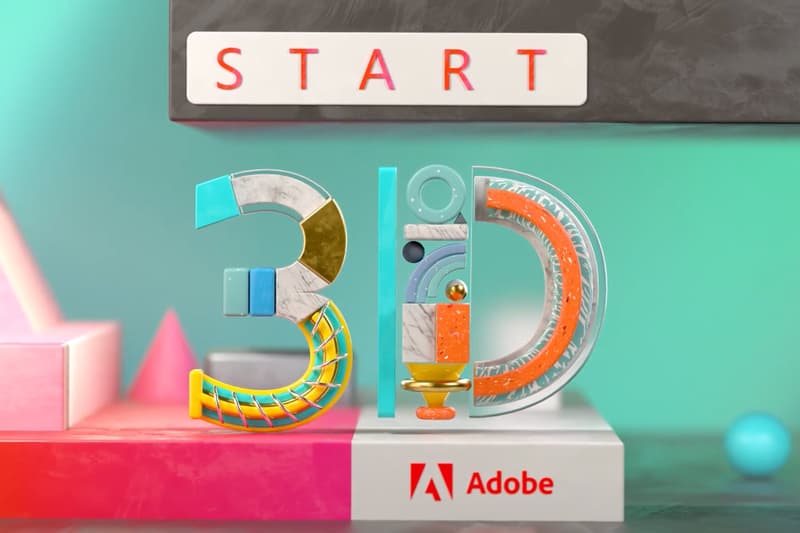 Adobe has revealed a variety of new innovations to enable and inspire creators and brands to produce 3D content and enriching metaverse experiences.
Today, the American software company shared its newest additions to the Adobe Substance 3D collection during its annual creativity conference, Adobe MAX 2022.
Adobe first introduced its Substance 3D Tools in June 2021 to support 3D and metaverse creativity from start to finish with a suite of easy-to-learn interoperable tools and services.
Since, the Substance tools have already driven digitalized experiences for brands such as Ben & Jerry's, Hugo Boss, and Coca-Cola.
Metaverse Focused
Since 1982, Adobe has been a trailblazer in changing the world through digital experiences.
This past spring, Adobe expressed its commitment to developing tools for creating the future of the metaverse.
At the 2022 Adobe Summit, Adobe shared its growing metaverse-focused collaborations with Epic Games, NASCAR, and NVIDIA to create 3D content, virtual e-commerce, and immersive virtual experiences.
Confident that the metaverse will transform the way society conducts business in Web3, Adobe explained why advancements during this time are so important to the metaverse's foundation last month.
"We believe brands and creators should be able to make content, or a full-fledged virtual experience one time and distribute it everywhere for people to enjoy."
In June, Adobe also united with over 180 other companies in joining the Metaverse Standards Forum. Adobe sought to join the collaborative efforts in setting open standards for developing the metaverse.
"Nobody will embrace the metaverse unless we make it easy to create and engage with 3D content across virtual environments," said Guido Quaroni, Head of 3D and Immersive Engineering.
"If every brand set different definitions for how objects behave in a 3D world, it would be like having the format of every document or webpage you read vary depending on which software or website you're viewing it on," added Quaroni.
Digitalizing The Real World
During Adobe MAX 2022, Adobe announced new additions to the suite's capabilities which include a Substance 3D Modeler, real-world surface textures in 3D, improvements to Apple users' 3D abilities, and new AR experiences. The new additions have been targeted at immersive and flawless metaverse creation.
Substance 3D Sampler is now able to utilize a new 3D Capture tool which photogrammetry technology to generate 3D models from real-life images. This will save significant time for creatives attempting to build 3D-based objects and environments for inside the metaverse or brand-related content.
The 3D Capture tool also introduced a new way for creatives to generate real-world textures – taken directly from real-life surfaces. Even 3D beginners will be able to seamlessly produce textures that appear to have a 3D feel effortlessly.
"At Adobe, our mission is to support creatives and brands as they transition into new mediums, including immersive experiences, and the new features we're delivering today make creating 3D content easier and more accessible than ever," said Sebastien Deguy, vice president and head of 3D and metaverse at Adobe.
3D Sculpting
Substance 3D Modeler is a new product that has been produced for artists and designers to create 3D assets on desktop computers and VR headsets. Modeler enables an easy switch from 2D desktops to 3D hands-on building – reducing the learning curve with traditional 3D modeling.
Focused on granting simplified metaverse construction, Adobe has unveiled a sneak peek of its additional tools like Project Artistic Scenes, Project Beyond the Seen, and Project Vector Edge.
These innovations will let creators turn flat 2D images into immersive 3D scenes, VR experiences, 3D depth maps, and real-world editing for metaverse-based invention.
Adobe and Apple
Despite Apple's somewhat quiet metaverse growth, Adobe is working to offer both of its users ways to contribute to the evolving metaverse.
Adobe has continually attempted to have its program's interfaces function the same for Windows PCs and Apple Macbooks. Extending Adobe's utility with Apple products, all of the new Substance 3D tools aimed at metaverse design have been modified to take full advantage of the new Apple Silicon chips with speed and stability.
Building Meta
Following Apple, Adobe also announced its partnership with Meta during Adobe MAX 2022.
Adobe shared that its Substance 3D tools will extend to Meta in building out Meta's Quest platform's immersive 3D content. The dynamic alliance will integrate an app to allow any builders to use the Meta Quest VR headsets with the easy-to-use 3D creation tools.
Through a multi-year agreement, Adobe will continue to offer its Substance 3D technology to Meta Quest Pro and Quest 2 devices in the near future.
In other metaverse news, Knostalgia Festival to bring hip-hop and martial arts fans into the metaverse.