Does Apple's Fickleness on NFT Content Go Against the Creator Economy?
As the tech giant bans unlockable content via utility-based tokens in the latest App Store update.
Does Apple's Fickleness on NFT Content Go Against the Creator Economy?
As the tech giant bans unlockable content via utility-based tokens in the latest App Store update.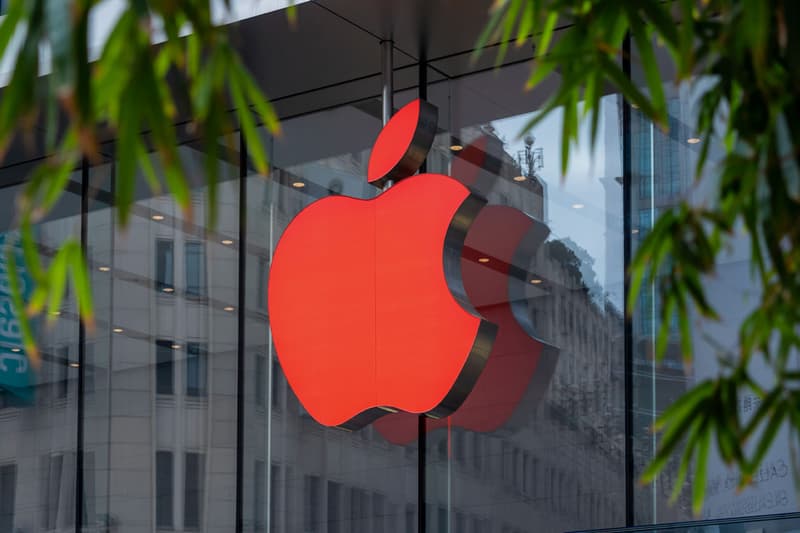 Nearly one month after Apple announced it would allow for NFT integration on its platform, it is taking two steps back by updating guidelines to ban utility-based offerings.
Stating that "apps may allow users to view their own NFTs, provided that NFT ownership does not unlock features or functionality within the app."
Various takes on the updated policy have been circulating Crypto Twitter,  many highlighting the good, the bad, and the ugly of the new terms.
Apple's updated App Store guidelines state apps will NOT allow for NFT holders to have unique utility & experiences within apps… pic.twitter.com/D0QEEunOYF

— The Good Knight ? (@ThGoodKnight) October 24, 2022
Last month Crypto Twitter's excitement towards the prospect of NFTs on the App Store was quickly shuttered as Apple announced it would be taking a 30% commission fee for all token-related application transactions. Other details enthusiasts were disappointed to discover included the stipulation that only fiat currency could be used to transact and that there are no plans for crypto integration.
For many though, the stance did not come as a surprise, as it seems to be Apple's way of maintaining market share and insulating itself from apps finding loopholes to provide additional services at no benefit to the tech giant.
That being said, there are leaders in the space, like Epic Games CEO Tim Sweeney, who last month tweeted that Apple is killing NFT app businesses that it can't tax, "crushing another nascent technology that could rival its grotesquely overpriced in-app payment service. Apple must be stopped."
Others, like NFT collector and Web3 project founder Jason Baptiste, shared that Apple's stance makes it "the largest threat to Web3."
He went on to explain how even language of the update that seemed promising like "Apps may use in-app purchase to sell and sell services related to non-fungible tokens (NFTs), such as minting, listing, and transferring," have hidden meaning under and effectively work against the technology.
Baptiste explains that this is because In-App Purchase tech is not able to handle dynamic pricing, which is needed for NFTs, instead it requires a fixed fiat price to be preset on a per-item basis.
He concluded by stating that "the big takeaway is that this is Apple's largest and maybe first official stance on Crypto, NFTs, and Web3. It does not embrace it but sees Web3 as a threat. This is a step in the wrong direction from both a policy and technology standpoint."
There are some in the community that feel this is just Apple stalling while they find a way to develop Apple-approved smart contracts that automatically extract their commission cut. Even still, there is a group that believes this to be a glass-half-full situation, like Gabriel Leydon, the CEO of Limit Break and Digidaigaku.
Leydon says that "the foot is in the door," he was also quick to find the silver lining following the outcry surrounding Apple's 30 percent fee structure on NFTs.
In September, he wrote "Apple has decided to let developers sell NFTs inside of games/apps. Everyone is focusing on apple wanting its 30% cut of each transaction without realizing this could put an ETH wallet in every single mobile game onboarding 1B+ players," adding satirically that he would "happily give Apple a 30% cut of a free NFT."
Though it seems with these amendments and additions, platforms may struggle to find a place in the App Store, as they're essentially being forced to only sell in-app digital collectibles. Projects and brands that share links to external sites, offer additional unlockable content through utility tokens, or prompt users to create crypto wallets are likely to be banned.
As for now, it is unclear if Apple is simply buying time to shore up its position in Web3 to maintain market dominance, or if it is truly a great threat to the future of the decentralized technology like some believe it to be.
Ultimately, like anything else in the free market, the decision will be made by the people who chose to use or not use the technologies and vote with their monetary power.
In other Web3 news, Rimowa voyages into the metaverse with NFT luggage.