Could Large Venture Capital Involvement Be an Issue for Aptos?
As the newly launched layer-1 chain gains momentum and plans to launch an NFT.
Could Large Venture Capital Involvement Be an Issue for Aptos?
As the newly launched layer-1 chain gains momentum and plans to launch an NFT.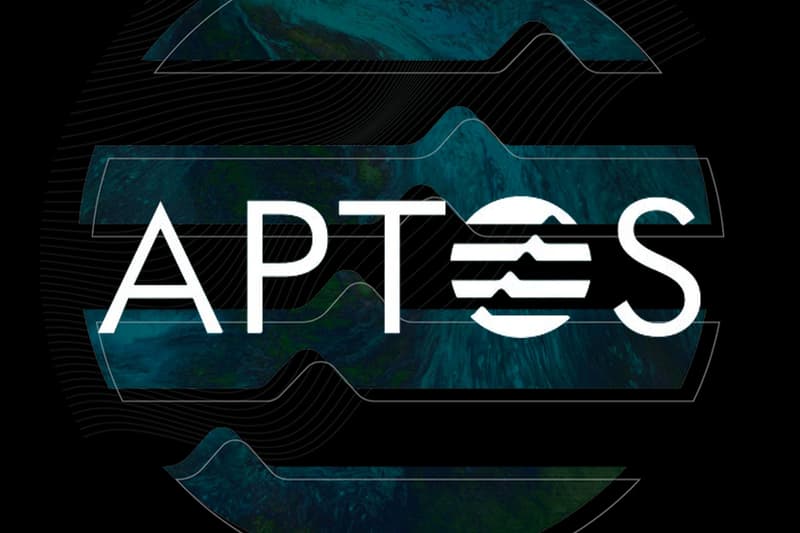 The newly launched layer-1 blockchain Aptos has been the talk of Crypto Twitter for the last week — made up of mixed takes and opinions on the chain and the heavy involvement of venture capital investment.
Additionally, the NFT sector seems to have taken an interest in the chain due to its claims of extremely high transaction capacity.
"A Network For The People"
Aptos has stated that it is on a mission to be "the safest and most scalable layer 1 blockchain" on the market. Dubbed by some as a "Solana killer," Aptos was designed by Meta alums who were once part of Facebook's blockchain project Diem.
The main goal of the chain is to offer support for the broad world of Web3, including NFT, DAO, and Decentralized Finance applications.
Taking a note from their time developing Diem, Aptos developers identified the value in what they call "parallel execution," which by its simplest explanation combines transactions, rapidly accelerating the process and resulting in extremely fast transaction per second (TPS) capabilities.
1/ Creating a network for the people requires a tokenomics designed with the community and fairness at its center.

The overview of that tokenomics is available here: https://t.co/KeU7RXANkd

— Aptos (@AptosFoundation) October 18, 2022
Concern Over Venture Capitalists
Despite being "for the people," over 51 percent of the chain's native token APT lies with venture capital (VC) investors and partners like FTX Ventures, Jump Crypto, a16z, Coinbase Ventures, Binance Labs, and more — which it raised over $400,000,000 USD from.
Following the release everything from memes to accusations of Aptos being a "blatant cash grab" circulated Crypto Twitter.
POV: You just bridged to Aptos pic.twitter.com/oRokDFeqaL

— NoSleepJon ?⏩ (@nosleepjon) October 17, 2022
the near categorical rejection of Aptos,

created by ex-Libra devs as a fairly blatant cash grab (and ofc funded by the usual suspects who extract billions from the space),

may be one of the most important social shifts we've seen in the space in a while

— DCinvestor.eth ⌐◨-◨ (@iamDCinvestor) October 19, 2022

Other concerns stemmed from the lack of clearly defined tokenomics before launch, with individuals like crypto podcaster Cobie tweeting "How can there be a spot market if [people] don't know what the emissions schedule or total supply of coins is?" A concern shared by others in the community.
lmao sigh ………. pic.twitter.com/l7KKWwy4pu

— Cobie (@cobie) October 18, 2022
Aptos raised at a $2B valuation and failed to make their tokenomics information available at launch.

There is no way this was an oversight.

This was intentional.

— Aylo (@alpha_pls) October 18, 2022
Still, There is a Demand
Hype and demand to utilize the chain for NFT applications began after the network claimed to be able to execute 160,000 transactions per second — which would make it one of the fastest on the market. Although, following the launch, it was only processing roughly 10 to 12 TPS.
Aptos CEO Mo Shaikh tweeted that the current TPS doesn't represent total network capacity and explained that the network is effectively just waiting for more activity.
TPS: The current TPS is not representative of the network capacity – this was the network idling ahead of projects coming online. This number is expected to increase with more activity. Hope this clears up any TPS confusion.

— Mo Shaikh (@moshaikhs) October 18, 2022
Despite the concern of VC involvement, there is a large portion of the Web3 space that is excited about the newly launched layer-1 chain — which was reflected in the first day of trading, as APT reached over $1.3 billion USD in volume.
Though the token is down approximately 33 percent since its launch, which is not unusual for token airdrops, it seems the NFT space is interested in giving the chain a go. Whether or not Aptos will be able to sustain the demand and network strain will be one of the main determining factors to its future success.
In other news, see why Ark's Coinbase stock purchase represents more than an investment.