Automotive Companies Are Entering Web3 At Full-Speed
Adopting the blockchain to improve operations and deeper connect with its customers.
Automotive Companies Are Entering Web3 At Full-Speed
Adopting the blockchain to improve operations and deeper connect with its customers.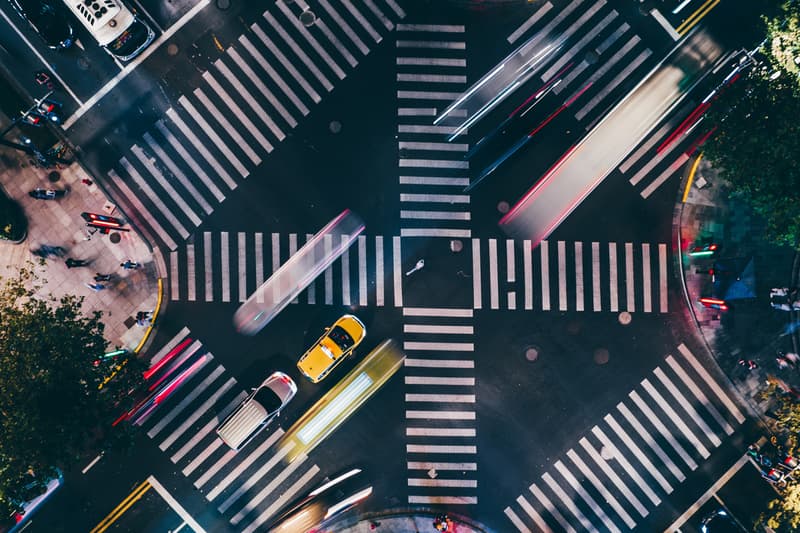 From Ford's first assembly line to self-driving electric cars today, the automotive industry has always embraced cutting-edge technologies and strived to lead with innovation.
As we enter the next phase of the web, automobile brands have the potential to adopt Web3 concepts in further improving customer experiences and transforming the overall vehicle market.
Today, Nissan Motor Company linked forces with a subsidiary of Animoca Brands, Grease Monkey Games, and Polygon to launch gamified NFTs.
The officially licensed Nissan, NISMO, Infiniti, and Datsun NFTs, will be featured in the video game studio's upcoming blockchain-powered motorsport game, Torque Drift 2 – set to begin releasing select access this month, with a full game release staged for 2024. 
With the collaborative effort of @GMGStudios , @animocabrands and @Nissan, legendary vehicles #NISMO, #Infiniti, and #Datsun are joining the #metaverse through our upcoming game #TorqueDrift2– built on the @polygonstudios #blockchain.

read more:https://t.co/h9WHtSaubT#gaming pic.twitter.com/m3xiOa3zlF

— Grease Monkey Games (@GMGStudios) October 28, 2022

As Gen Z becomes the next wave of car buyers today, automotive companies have embraced Web3 to provide relevant paradigms and campaigns for their customers to have enhanced brand experiences in new ways.
Gen Z is heavily interested in utilizing the metaverse for automotive brands' interactive games, in-car augmented reality, loyalty tokens, and VR-enabled car shopping, according to Simon-Kucher's 2022 Web3 Automotive Study.
This may be why Nissan found such attraction in partnering with Grease Monkey Games, as Torque Drift 2 will help Nissan in creating branded digital collectibles and an engaging virtual customer experience – which will also be integrated into Animoca Brands' REVV Motorsport ecosystem of racing games.
However, when looking at Boomers, that generation proves to prefer improvements to the physical world by utilizing Web3 tech to fix current-day consumer problems — as opposed to playable metaverses and stimulated in-car experiences.
Boomers have expressed openness to virtual car ownership, blockchain records of car service history, mileage, and CO2 emission, or car-based digital wallets that support parking, tolls, or buying gas.
Despite the exact path that automotive brands may choose to go, Web3 has the power to support existing systems as well as new virtual environments — like Nissan's case.
Other leaders in the car industry like Toyota, Renault, Porsche, and Lamborghini have all previously launched custom metaverses and NFT programs.
Specifically, Lamborghini's "The Epic Road Trip", provides NFT collectors with a full-throttle journey consisting of many unlockable utilities such as VIP admission to the luxury automaker's headquarters in Italy.
As if owning a Porsche wasn't already exciting, Porsche recently announced that its newly launched 992-911 GT3 RS cars will include a special edition watch and NFT — custom designed for each car. The luxury automobile maker wants to benefit the buyers of its latest series with NFT authenticity and future perks through the Porsche NFT initiative.
On the other hand, Mercedes-Benz launched Acentrik on Polygon's mainnet in August as a decentralized data marketplace for various enterprises.
With Acentrik's blockchain-based data-sharing platform, Mercedes-Benz's customers can share or trade insurance and other forms of data as NFTs — so no information can be exploited or saved.
Perhaps more geared toward Boomers and later generations, Mercedes-Benz's example offers Web3 concepts to alleviate customers' fears surrounding data and privacy.
Given the global Web3 market is expected to reach $33.53 billion USD by 2030,  the automotive industry is expected to continue adapting to change and provide new innovations that can be significantly more effective and customer-friendly.
In other NFT news, LØCI fosters the power of customer participation by bringing gamer's sneaker designs to NFT and real life.