Azuki Beanz NFTs Make It onto Los Angeles Restaurant Menu For Family Style Fest
Chifa and Azuki feature Beanz's mascot in physical items and food dishes.
Azuki Beanz NFTs Make It onto Los Angeles Restaurant Menu For Family Style Fest
Chifa and Azuki feature Beanz's mascot in physical items and food dishes.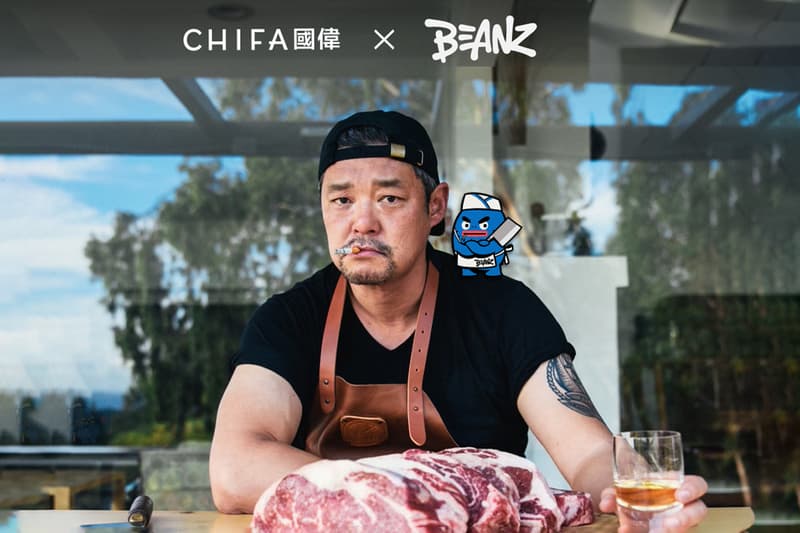 The Azuki universe is bringing its NFT community into the physical world with its newest collaboration with Chifa, the Los Angeles Peruvian Chinese restaurant.
Founded by the LA start-up, Chiru Labs, Azuki has built an entire brand and community out of its initial 10,000 anime-styled NFT avatars, originally launched in January 2022.
Dropping on Sunday, October 9, Azuki will feature its second project, Beanz in three of Chifa's food dishes for LA's Family Style Fest, a family-oriented food festival celebrating the intersection between streetwear and food.
BEANZ x Chifa collab drops on Oct 9th! Come celebrate the intersection of food, streetwear, and music @FamilyStyleFest this Sunday in Los Angeles?

Our collab with Chifa, the restaurant of @openingceremony's Humberto Leon, features a limited edition:

Gus Cleaver ?
Gus Tee ? pic.twitter.com/yXfVjrwXmZ

— Azuki (@AzukiOfficial) October 6, 2022
What started as tiny sprouts from piles of dirt in the Azuki Garden, Beanz is now a staple in the Azuki NFT project – serving as sidekick companions to the Azukis.
Spinning off the actual Adzuki beans, the Beanz and Chifa food collab draws inspiration from the "East meets West" mindset while sharing the Chinese culture across the globe.
In an exclusive interview with Hypemoon, Zagabond, founder of Azuki shared, "our NFT collection BEANZ and Chifa's family-run restaurant share an important trait – both bring communities together."
There will be three exclusive Beanz-themed items available for tasting from the restaurant started by Humberto Leon, founder of the fashion brand, Opening Ceremony.
The three dishes, Ceviche Con Leche de Tigre, Szechuan Pastrami Shao Bing, and Gus-Aid highlight Beanz's main mascot, Gus — known to be a bold troublemaker in the Azuki Zen Universe.
Alongside the meals, two Gus-themed physical items will likewise be available for purchase at Family Style. The first is the Gus Cleaver — a large rectangular knife that is a defining culinary tradition in China. The cleaver stands as a symbol of China's strength and resilience.
"In the Azuki universe, Beanz are companions to Azukis. Beanz are represented by Gus as their main mascot, an irreverent prankster who can't seem to stay out of trouble. The cleaver represents Gus, only in a different form than usual," Zagabond explained.
A Gus-decorated t-shirt is the second exclusive item, paying tribute to fearless immigrant entrepreneurs like Chifa's head chef, John – who left his home country to dedicate a future to business.
The creative alliance comes naturally, given Chifa and Azuki's shared backgrounds in fashion and culture in their new respective industries.
"The way people connect and congregate online has rapidly changed in the past years. Covid has accelerated this trend. That being said, breaking bread together taps into something deep within us and helps strengthen both online & in-person relationships," Zagabond told Hypemoon.
Bringing the world of fashion and food into the digital landscape, Azuki and Chifa have found an ideal audience at the Family Style Fest to share the exclusive collaborative experience with.
In other NFT news, Rolling Loud to offer lifetime festival access with NFTs.