Azuki Founder 'Zagabond' Wants Us to "Think Like a Main Character"
Speaking to Hypemoon in an exclusive interview about how founders and creatives encounter nascency, adversity, and success in today's Web3.
Azuki Founder 'Zagabond' Wants Us to "Think Like a Main Character"
Speaking to Hypemoon in an exclusive interview about how founders and creatives encounter nascency, adversity, and success in today's Web3.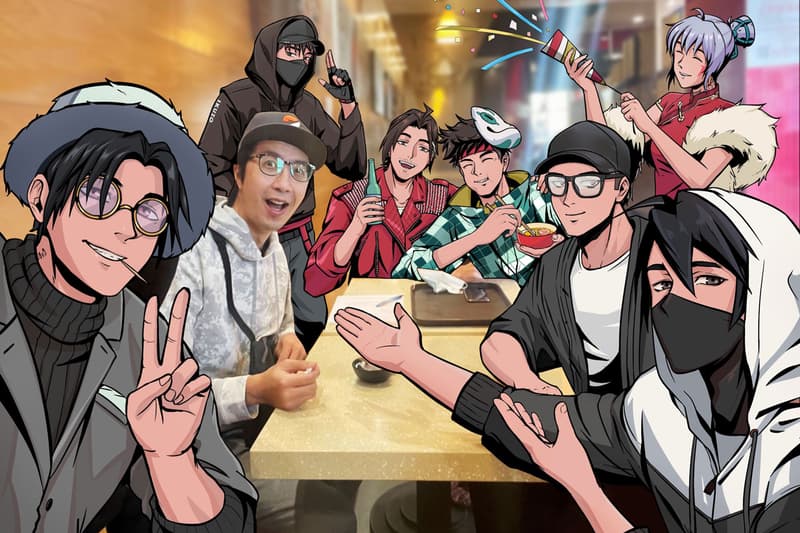 1 of 2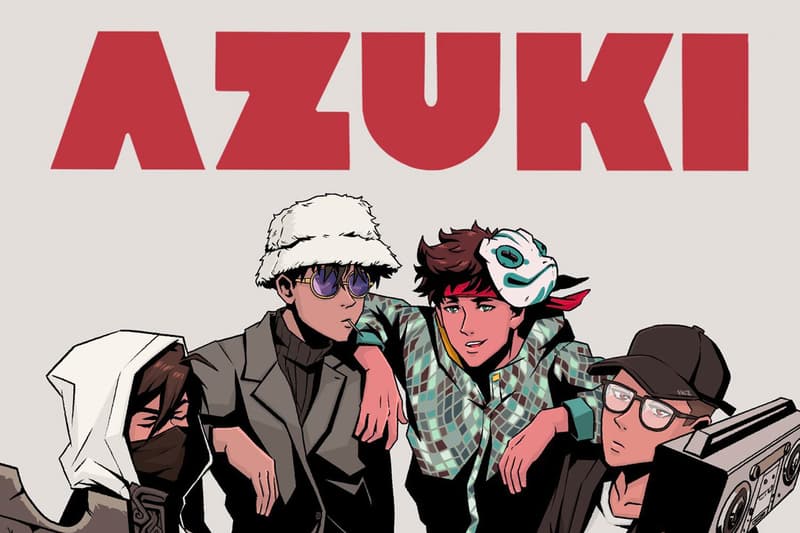 2 of 2
The rise of anime NFTs has reintroduced anime fandom into the mainstream, allowing individuals to put their artistic talents to work in creating their next design that is completely detached from any specific IP or fandom. 
In early January, Azuki took the NFT space by storm after it introduced its extremely aesthetic 10,000 anime avatar collection that was only destined to capture the hearts of millennials and those 90's to mid-2000's kids who grew up watching beloved shows like Dragon Ball Z and Gundam Wing.
Based in Los Angeles, Azuki is the brainchild of Chiru Labs, a startup with a team of creators who have expressed their vast experience in crypto, art, and gaming. 
The PFP collection's mystique, however, was centered around a place, known as "The Garden," where Azuki holders would be granted exclusive membership access to. 
The Garden, according to its creators, is a "corner of the internet where artists, builders, and Web3 enthusiasts meet to create a decentralized future" through storytelling. 
As one of the quickest NFT projects to surface and establish itself as an extremely successful and community-driven project, Azuki has remained one of the industry's most popular PFP NFT collections. 
"When Is It Okay For a Founder to Leave a Project?"
In early May, however, the energy surrounding Azuki was offset reports surfaced alleging that its founder, Zagabond, hadn't disclosed previous NFT projects that he had founded.
Almost immediately after, Zagabond addressed those allegations in a blog post he published, entitled, "A Builder's Journey," taking readers through his experience and involvement in various NFT projects, and ending with his vision for building out Azuki as "the future of Web3."
In late January, Zagabond appeared in a live Twitter Spaces with popular NFT influencer and creator, Andrew Wang – however, has kept a pretty low media profile since his initial blog post.
In his interview with Hypemoon, the Azuki co-founder shared some personal insight surrounding the blog post, and what sparked his decision to come forward in the moment that he did. 
"I was receiving mildly threatening messages to my family members, and that's when it crossed the line, and then I realized that this wasn't okay. I came out with that blog post to explain my past projects and what I learned from everything, because I think it's important to share those things. I think a lot of the narrative and perception of what I did was, in my opinion, overblown," Zagabond, founder of Azuki, exclusively told Hypemoon in a Zoom interview.
As for the public perception and reaction to the May reports, the Azuki founder said the drama certainly brought out an important message for the entire Web3 community:
"It showed me that the space is still so nascent; that there's no precedent set around what exactly a 'rug' is and how it is defined. And if a founder of a project does everything that they say they're going to do, when are they allowed to really leave a project?" he told Hypemoon. 
He emphasized that he and his team have always been committed to their focus entirely on building out the Azuki ecosystem and community.
"I think the main lesson here is that community is really important, as is empathizing with the community. The power of Web3 is that you can build alongside the community, and hopefully, through how you structure and design a project, the community can be part of the team that builds the brand alongside the core team. And that's what I'm trying to do with Azuki right now."
He expressed his desire for future clarification or precedent surrounding what a founder can and cannot do with, adding that "hopefully, through that blog post and that situation, the whole space can take notes from that and move forward from it."
Getting to Know 'Z'
Born in China, Zagabond certainly moved around a lot as a kid. At the age of six, he moved to Germany and lived there only for a year and a half, before moving to the United States. Having lived in both New York and New Jersey during his middle-school tenure, he eventually moved to the Bay Area of California to pursue his passion in tech. 
In his early career,  he spent his time in sales and partnerships, working for companies like Amazon and Google. In 2017, he was on the founding team of one of the industry's earliest DeFi protocols, 0x, which served as his first foray into cryptocurrency. 
"Our thesis at 0x was that everything of value in this world will eventually be tokenized on public blockchains and freely traded. It was there where I learned the value of community and how tokens can supercharge a project's growth," he told Hypemoon.
In 2021, Zagabond left DeFi and 0x to create something "more visceral," explaining that he wanted to create his own universe on top of blockchain technology, where he could tell stories and create characters.
"DeFi opened my eyes to these young developers that weren't afraid to really push the boundaries with code that is open-source, that can be deployed by anyone and seen by anyone in the blockchain. They have such a fresh perspective on what money is and how to create value through global collaboration," he added.
He shared that the past few years have really shaped his thinking in where he puts his effort and energy. "Collecting NFTs really reminds me of skate culture and skaters in the real world, who have this f*** you attitude – not caring about the rules and doing what they think is fun. And that's what resonates with a lot of people today."
Red Beans
Azuki, which translates to "red bean" in Japanese, feeds off the "identity subculture" that has started to develop within the NFT space as it relates to an individual and their digital avatar. 
From the onset, Zagabond and the team already knew that they wanted to integrate a community of like-minded individuals that could be their own character in what they considered to be a "decentralized brand and universe that spans across both physical and digital worlds."
However, the co-founder revealed that the concept didn't really take off until they brought on Steamboy, the former Character Art Director for Overwatch. He says he interviewed about 20 different artists from triple-A studios like Blizzard and Riot Games, with the goal of finding their lead artist that could have creative direction over the entire collection – working together to define the visual guidelines of the universe they had come up with.
"We were in an AirBnB together, and were talking about what this universe would look like, and the art style we wanted to do. After spitballing some ideas, Steamboy came up with the name 'Azuki,' which means 'red bean' in Japanese, and it looked cool and sounded cool. They're red beans, and this story is all about people growing together – like seeds in a garden, and Azuki symbolizes that everyone in this community is growing together. We loved that concept and have run with it ever since."
Capitalizing off today's phenomena of "falling in love with characters and stories," Azuki has spent considerable time creating its expansive 10,000 PFP avatar collection, accompanied by a ton of different traits.
Perhaps, what's most unique about its infrastructure is a combination of its complex layering and anime style art that appeals to people universally.
"One of the reasons we chose anime-style art, is because it lends itself so well to different mediums – luxury fashion, video games, or obviously, anime. We are interested in how Web3 technology can enable new ways of storytelling, and our holders get a front row seat into everything we do," Zagabond told Hypemoon.
"I haven't really seen another community where it's so global on day one, because we have not only different sorts of people within the community, in terms of profession and background, but also from every nationality and every geographic region. There's a lot of artists and creatives, and everyone has their own input into the community – some people like making songs, some people do a lot of fan art, and commissioned art within the Azuki spaces, which is pretty unparalleled."
He referenced Samuel Gildas in Indonesia and Yuka Kamogawain Japan, as examples of artists that the broader Azuki community supports. 
"This is all permissionless, so if people want to create their own sub-community, they can very easily create it – just as we've seen from other projects like Moonbirds and Dead Bird Society. We're starting to see some of this subculture develop, which isn't really possible without NFTs."
The Elephant In the Room
With the current bear market, NFT sales have certainly declined, but that hasn't stopped other projects from succeeding with their own mints and/or campaigns. 
However, politically speaking, the digital asset sector is upside down right now due to the inability by the SEC to transition away from its "regulation by enforcement" approach that has only made it more frustrating, confusing, and dangerous for founders and the community to safely navigate the space. 
Keeping this in mind, other conversations that should be happening, but aren't, according to Zagabond, are the underlying technologies to these projects. 
"I think the art gets put front and center, but there's not much innovation on the technology side that's happening," he explained. "Anytime we talk about NFTs, people say how much they love the art and that's why they're buying – but how can you innovate on that tech to create experiences? I think founders should be having more conversations around that, and not just another artist coming into the space with cool art and a new collection. I'm all for empowering artists, but to truly unlock the potential of NFTs, we need to talk more about the tech."
Azuki utilized and introduced its open-source new smart contract, ERC-721A, that reduces the cost of bulk minting multiple NFTs. 
"It will reduce them down to the price of essentially one NFT," Zagabond revealed. "So, when gas prices are low because we're in a bear market, with not too much activity happening on the blockchain, this smart contract will still save people gas fees. However, during a bull market, where people are spending tens of thousands of dollars minting NFTs, it saves the ecosystem millions of dollars. What we want to do is create open-source pooling and contracts for the entire community to benefit."
Positioning Yourself as a Web3 Leader
In many ways, Web3 can be a complex and stressful space to navigate, especially as a founder of any project or startup. 
Those who have positioned themselves as leaders in Web3 are certainly no stranger to adversity and the overwhelming amount of opinions and feelings that come in through social media, and of course the media. 
Zagabond said that after he became a prominent founder of a bigger project in this space, he received tons of DMs from other project founders that were significantly smaller, asking him for his advice on how to go about addressing certain issues, and communicating those decisions to the community. 
He shared with us some pieces of advice for other founders:
1. You Learn to Handle Criticism Through Adversity
With new technology comes the everyday challenge of resiliency as a founder or builder. Given the difficulty of embracing its existence, in addition to its application, there will almost always be some form of pushback against progress. 
2. Guard Your Mental/Physical Health
This space can be very toxic at times, but it's also very beautiful as well. You have to really understand what your goals as a founder are before you launch a project. And you have to stay true to yourself – the most important thing is guarding your mental health and physical health. 
It's hard to take your mind off the NFT space, simply because there's so many different factors involved that become addicting, including the price action and drama. A lot of people have made more friends through NFTs than they have in real life over the past year. So, more of the 'real friends' are digital in the NFT space, so how do you step away from that?
We recently took the team off-site for a weekend, and got everyone together to spend time by the beach. One of the parting messages I told the team was that during my time in the crypto space, I've never met so many entrepreneurs, developers, and people from all different backgrounds who are excited with this technology, and doing whatever they can to be involved with the community to help push the space forward.
My advice would be to know when to take a break, but to also be honest and communicate with your community. If they really want the project to succeed, they will understand that they need you to succeed as well.
3. Think Like a Main Character
Think about the video games you grew up playing – where you play an RPG and encounter a lot of MPC's. Those character roles are permanent; they don't change. 
Today, I feel like a lot of people are just navigating real-life as if they were an MPC – clocking in and clocking out. I was an NPC in my early career in tech, where I thought my role was to do a good job, work hard, and that's it. In Web3, however, there are so many people we're meeting and we're hiring that all feel like main characters that want to do something cool – they want to learn, experiment, and not be afraid to fail. 
I would motivate the entire space to start thinking like a main character, because we have an opportunity to use this tech in really amazing ways – whether you're a writer, developer, or designer. There's a space for everyone, especially on the design front. We really need designers for a better UI and UX, so I want to encourage everyone to just play around with this technology, and then do your part.
At the end of the day, Azuki's success is a testament of what today's nascent Web3 can offer, but success isn't permanently written – it requires nurturing and tastefulness. 
In other Web3 news, Meet Amber Vittoria, a freelance visionary painter.