Barbie Joins Boss Beauties For A Female-Focused NFT Project
Celebrating a shared passion for supporting the next generation of female leaders.
Barbie Joins Boss Beauties For A Female-Focused NFT Project
Celebrating a shared passion for supporting the next generation of female leaders.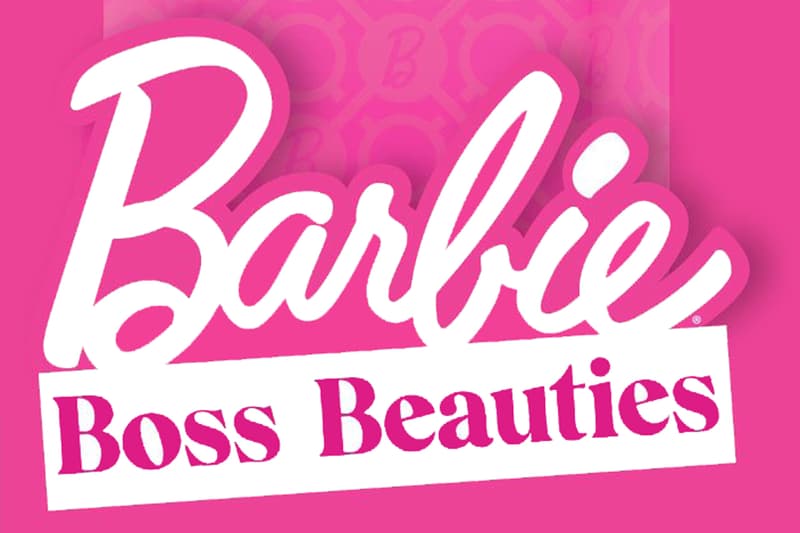 Boss Beauties has rejoined strengths with Mattel's iconic Barbie franchise to share a new collection of NFTs focused on empowering women.
With today's International Day of the Girl, Barbie and the female-led Web3 brand, Boss Beauties have shared its second partnership in support of the next generation of women leaders set to launch later this year.
In celebration of #InternationalDayOfTheGirl, we are partnering with @BossBeauties on a new NFT collection & will jointly donate $250,000 to the #Barbie Dream Gap Project & Boss Beauties Foundation to provide skills development, leadership opportunities & more to girls globally. pic.twitter.com/CSlqWAnqsU

— Barbie (@Barbie) October 11, 2022
The NFT collection will consist of 15,000 exclusive digital assets that blend Boss Beauties' signature artistic style with the recognized Barbie look.
In celebration of Barbie representing over 250 different occupations to date, the NFTs will include a range of career traits. The characterized traits will feature careers like astronauts, archeologists, beekeepers, and corporate trailblazers – demonstrating that any career path is possible for today's girls.
"Barbie is the original girl empowerment brand. From CEO to chef to scientist, we've been reminding girls everywhere that they can be anything for the past six decades," said Lisa McKnight, Executive Vice President and Global Head of Barbie & Dolls, Mattel.
The collaboration also involved $250,000 of collectively raised funds from Barbie and Boss Beauties for philanthropic support. Half will go toward the Boss Beauties Foundation which provides high school and college mentorship and internship programs for females exploring technology, leadership, and creativity.
The remainder of the capital will support Barbie's Dream Gap Project — a global initiative formed to raise awareness around limiting factors that prevent girls from reaching their full potential. The Dream Gap Project focuses on providing resources and opportunities to girls between the ages of 5 and 10 to eliminate barriers for these females across the globe.
"As a young girl that grew up playing with Barbie, it is a special honor to work together now as a business owner and entrepreneur. Never in my wildest dreams would I have thought I'd someday have the courage to dream big and start a company that would later collaborate with Barbie to inspire girls worldwide," said Lisa Mayer, CEO, and Co-Founder of Boss Beauties.
Ahead of the NFT collection launch, Barbie and Boss Beauties are set to host a series of virtual mentorship events for girls around the world to learn from leaders in an assortment of careers. Scheduled speakers include the NASCAR driver champion, Julia Landauer, and Haile Thomas, the international speaker, writer, and wellness activist.
We're beyond proud to partner with Barbie to continue inspiring girls everywhere to dream big, and to amplify women in this space and beyond.

— Boss Beauties | Super BBs – Mint Open (@BossBeauties) October 11, 2022
Expanding The Boss Beauties Influence
As Boss Beauties continues growing its own project alongside Barbie's globally celebrated IP, Web3 has become more intertwined with today's mainstream brands and products.
Founded in 2021, Boss Beauties originally launched with 10,000 female characters NFTs — that sold out in just 90 minutes.
Following a successful debut and secondary marketplace trading, Boss Beauties became the first NFT collection to be featured by the New York Stock Exchange and displayed on the Nasdaq Tower.
In August, Boss Beauties signed with a prominent talent agency, WME to develop the brand's own IP and influence through a variety of verticals.
More recently, Boss Beauties introduced the Super BB collection this past week – presenting a new gamified collection with a rewards system combining Web2 with Web3 in a practical way. Building off the genesis collection, initial Boss Beauty holders were each gifted a "Power Gem" to fuse with their original BB in creating a SuperBB and unlocking new utilities.
Aiming to expand the BB brand into entertainment, gaming, TV, and more, the growing partnership with Barbie may certainly help to develop Boss Beauties' brand exposure to NFT newcomers and blossoming future opportunities.
In other NFT news, Sotheby's to bring the digital-born K-pop group Aespa into NFTs.