Blur Is the Talk of Crypto Twitter With Free Token Airdrop
But is another marketplace really needed or is it just hype?
Blur Is the Talk of Crypto Twitter With Free Token Airdrop
But is another marketplace really needed or is it just hype?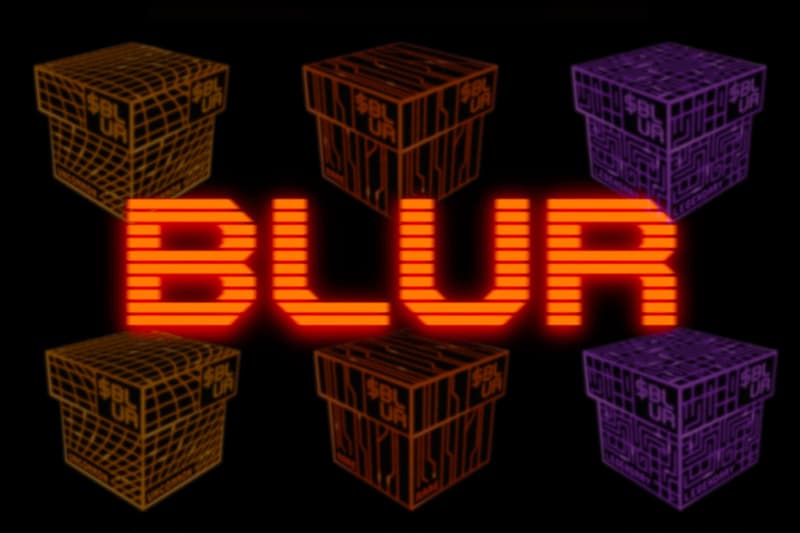 On October 19, a new NFT marketplace and aggregator went live, to celebrate they announced the first of two free token airdrop, accessible to NFT traders across several different platforms — Crypto Twitter went nuts.
The platform itself, led in funding by Paradigm and backed by several other seed investors, has raised over $15,000,000 USD and is designed to be a more technical platform with a variety of advanced tools and features.
With less than two weeks left to claim the airdrop and bonus incentives for sharing the platform via Twitter, Blur seems to be all the space is talking about but is it deserved or just hype?
Blur is officially LIVE!

To celebrate our launch we're airdropping Care Packages containing $BLUR tokens to everyone who's stuck around in the bear market.

You have 14 days to claim ⏰ pic.twitter.com/PEaMONziQD

— Blur (@blur_io) October 19, 2022
Another NFT Marketplace?
With new marketplaces popping up left and right, including NFT collection-specific marketplaces, there are now hundreds in the Web3 ecosystem according to recent data from golden.com.
This begs the question, is there a need for another marketplace? At first glance, the answer might be no but upon taking a closer look, Blur appears to have several unique features designed with pro users in mind and already has volume numbers to back its hype.
In this charts, its already visible how Blur is conquering market share from other NFT marketplaces pic.twitter.com/jG9AqrgIta

— SeaLaunch.xyz (@SeaLaunch_) October 20, 2022

In comparison to marketplace aggregators like Gem, Blur is ten times faster in terms of pending detections and listing updates, making it an attractive option for pro traders looking to snipe rare NFTs.
Potentially one of its most attractive features is its no-fee structure, Blur takes zero percent of NFT sales and also allows users to select the amount of royalties they'd wish to pay if any. Because of this users can find lower-priced NFTs than they would on competitors like OpenSea.
With consideration that optional royalties are a controversial subject in the NFT space right now, Blur decided to implement incentivized royalties by rewarding those who choose to pay them with increased token airdrops.
Tiered Airdrop
To start, Blur launched its first airdrop which is claimable by those in the NFT space who have made active trades in the last six months across a variety of eligible platforms like OpenSea, Rarible, and more.
The initial drop is based on the volume of both the user's buy and sell activity, with rewarded drops coming in three different classifications — uncommon, rare, and legendary.
We're doing multiple rounds of Care Package drops.

The first airdrop can be claimed right now.

The second can be claimed in November.

More may be announced in the future. pic.twitter.com/IG9t7o4bZD

— Blur (@blur_io) October 19, 2022

Blur's second airdrop is designed to reward active participants on its platform, starting in November. The second iteration, while also considering volume, requires a bit more action on the user's end. Participants will receive a loyalty score based on how they use the platform, from the amount of NFTs listed, purchased, sold, tools utilized, and more — increasing odds of a legendary airdrop.
The platform has also been sure to put assurances in place that only reward authentic users and not those looking to game the system, this includes analysis of listing prices to be sure they aren't overvalued.
Blur says the second airdrop will be much bigger than its first and that claimed care packages from both will be available to open for the native $BLUR token in January.
Behind the Scenes
For the most part, the NFT community has been enthusiastic and excited about the Blur drop and marketplace — after all who doesn't enjoy free funds.
Though there was one aspect that had some users concerned. Just after the announcement, controversial NFT figure Beanie reemerged on Twitter and shared that he was an investor in Blur. However, clarification surrounding the news was quickly shared by Blur's Founder, who shared that Beanie's investment was just a "negligible" amount in the overall $15,000,000 USD seed round.
Beanie resurfaced yesterday. We believe he's trying to opportunistically use Blur's launch to re-establish himself. Beanie does not have any influence or involvement with Blur whatsoever. His only connection is a negligible investment in the seed round.

— Pacman | Blur.io (@PacmanBlur) October 20, 2022
In this case, it would appear that the good outweighs the bad, with other investors involved including names like Punk6529, Cozomo Medici, Dom, Zeneca, OSF, and more.
Another major aspect to consider here is the airdrops that have proceeded Blurs and the impact that they've had on the space. Among the most notable was the $APE airdrop, which saw millions of dollars in liquidity enter the space.
Whether or not Blur is here for the long term will be determined by what happens after January, when those who received airdrops decide if they are going to cash out for other crypto or fiat currencies or if they're going to hodl the token and continue to utilize the platform.
Even if mass liquidation occurs and the token value slowly falls in price, the platform would still be able to continue on and the influx of liquidity could flow into various NFT projects — ultimately acting as a net good for the space.
In other news, a16z prioritizes Web3 education with the relaunch of its Crypto Startup School.