Can Rarible's New Aggregated Marketplace Correct The Current NFT Market?
Simplifying the process to buying, selling, and trading NFTs under one interface.
Can Rarible's New Aggregated Marketplace Correct The Current NFT Market?
Simplifying the process to buying, selling, and trading NFTs under one interface.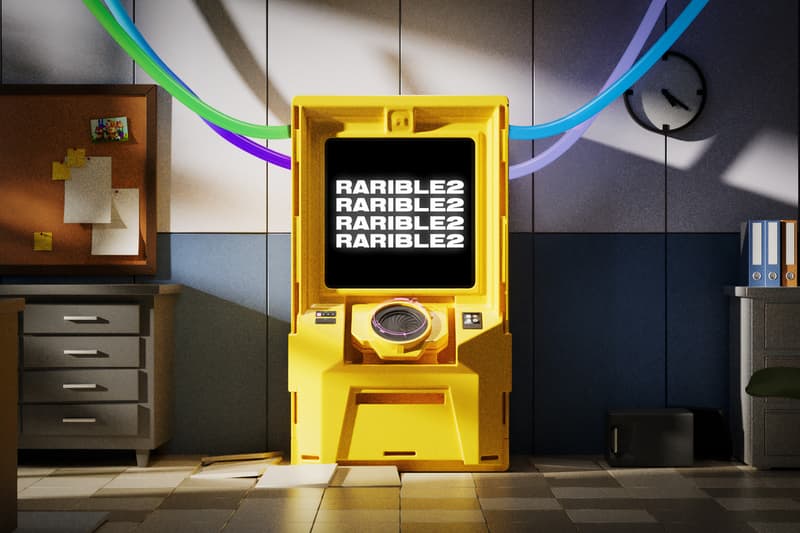 Rarible has given its NFT marketplace an uplift with a new ecosystem that functions as an aggregated platform and includes a variety of enhanced updates.
As we almost all know by now, the global NFT sales volume has hit a 2022 low of $366 million USD – an approximate year-over-year decline of 88%.
Amid the currently challenged NFT market, Rarible believes it has found the right solution for correction with the new and improved Rarible 2.
Racing To The Top
The rise of numerous different NFT marketplaces has picked up speed as major platforms like OpenSea, X2Y2, LooksRare, and Magic Eden have begun competing for the best user offerings and experience.
Likewise, NFT marketplace aggregators have also gained Web3 attention as a way for collectors to easily buy, trade, and sell digital assets from various marketplaces.
Marketplace aggregators have challenged the many marketplaces by comparing NFT pricing and offerings under one unified roof. Benefiting both buyers and sellers, NFT aggregators give a clear view of the market with improved search algorithms, bulk purchasing, and metadata from any NFT – regardless of its home marketplace.
Increasing healthy competition for the NFT market, aggregators such as Genie, Gem, and Blur have surfaced as distinct tools for NFT traders to make the most of the countless marketplace options.
All Your NFTs In One Place
With the Raible revamp, Rarible 2 has become an aggregated marketplace – allowing users to view and purchase any Ethereum ERC-721 NFTs from a range of marketplaces through one channel. Rarible 2 will integrate digital assets from Rarible, OpenSea, LooksRare, X2Y2, and Sudoswap onto its own platform – as opposed to an isolated aggregator service.
gm frens ☀️ meet #Rarible2, an aggregated marketplace with $RARI rewards.

everything you need to know ? https://t.co/AhNHJvLXVQ pic.twitter.com/aqMAzoKq6m

— Rarible (@rarible) October 21, 2022
As an aggregated ecosystem, Rarible 2 will reduce the complexity for users having to search through more than one separate platforms in finding the best values and low-fee-costs advantages.
Rarible has also debuted a feature that enabled collectors to add several NFTs to a shopping bag at once – just like a traditional e-commerce website. Users can quickly and effortlessly purchase multiple assets through one transaction in a cost-effective manner.
"The NFT market is dynamic and trends are ever-changing. We launched Rarible 2 to offer users all the available NFT inventory at the best prices and introduced rewards as an added bonus for our community," said Alexei Falin, CEO and Co-founder of Rarible.
Further reducing the barriers to buying NFTs, Rarible has extended its new capabilities to its mobile app for aggerated NFT listings to be viewed and bought on Android and iOS devices.
Powered By The Community
Another interesting characteristic of Rarible's updated marketplace is the distribution of Rarible's governance token, $RARI, and the establishment of the RARI Foundation.
The RARI Foundation which is controlled by $RARI holders signifies that changes and policy improvements to Rarible have been voted upon, approved, and supported by its community.
Focused on decentralized operations, the RARI DAO shared the latest RARI locking — which allows holders to lock tokens in exchange for rewards like vote-escrowed "veRARI" tokens.
The ve-model p gives locked token holders the ability to vote weekly on Rarible features and governance. RARI holders will also benefit from buying and listing rewards as well as 0% trading fees on items listed on Rarible.
"We take great pride in being pioneers in the space which is why it was important to us to be the first blue-chip NFT company to launch a version 2 update, integrate a ve-token model, and offer sustainable token incentives for market participants. Rarible is here for the long term," added Falin.
In honor of the new advancements, a portion of $RARI tokens will be airdropped to eligible users who bought more than 3 NFTs from Rarible.com between July 1st and September 30th.
In other NFT news, Sweet wants to "do more good with great technology" starting with NFT-driven Hurricane Ian relief.