Crypto Trademark Filings on the Rise From Traditional Finance
Not everyone is welcoming them and their VC counterparts with open arms though.
Crypto Trademark Filings on the Rise From Traditional Finance
Not everyone is welcoming them and their VC counterparts with open arms though.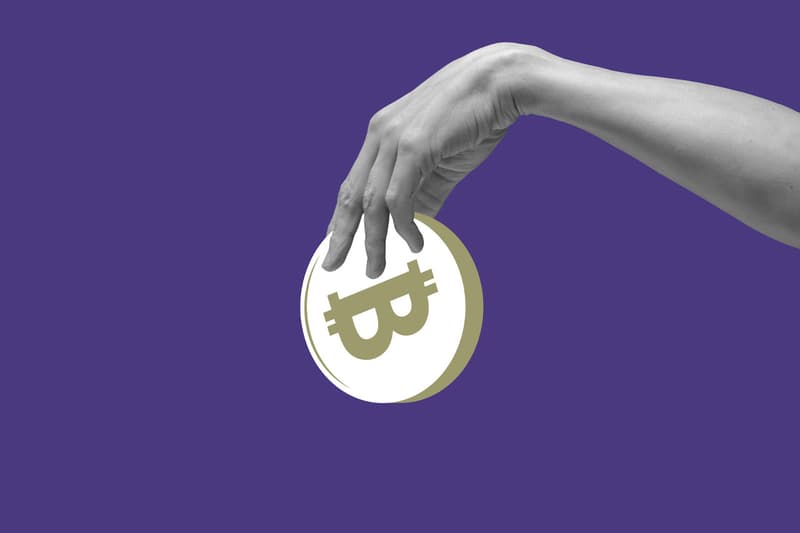 Despite crypto being in the middle of a significant bear market, there has been a slight increase in Web3 trademark filings, and they're coming from traditional finance (TradFi) entities. Among those who have filed within the last week include names like Visa, PayPal, Western Union, and more.
While some might say this a good sign of increased mass adoption and market participation, there are others, like Ethereum's Vitalik Buterin who would argue otherwise or at least caution against a warm embrace of such entities.
Increased TradFi Interest
In past months Web3 has seen various offerings from TradFi in the form of exchange-traded funds from firms like Fidelity, crypto rewards cards from Mastercard, and even NFT initiatives like that from VanEck.
These recent trademark filings are aimed at a different area of Web3 though and that is crypto wallet services.
Filings from Visa, PayPal, and Western Union each had language surrounding wallets, with Visa's filing describing it as "software for users to view, access, store, monitor, manage, trade, send, receive, transmit, and exchange digital currency, virtual currency, cryptocurrency, digital, and blockchain assets, and NFTs."
While PayPal already allows its users to buy various crypto tokens like BTC, ETH, BCH, and LTC and has integrations with other wallets — the latest filing indicates it intends to eventually provide its own wallet.
Similarly, Western Union's filing detailed plans for "downloadable software for generating cryptographic keys for receiving and spending cryptocurrency."
Of the three, Visa was the only one with slightly varied language that leaves the door open to potential metaverse applications, stating an interest in "providing virtual environments in which users can interact for recreational, leisure, or entertainment purposes accessible in the virtual world."
Not So Fast
With all of the various TradFi entities and their venture capitalist counterparts entering the space at a rapid rate, Ethereum's Vitalik Buterin voices a word of warning to how the market welcomes them in.
In a recent tweet, he stated that he doesn't think anyone should be over-enthusiastic and that he's "kinda happy a lot of ETFs are getting delayed," because he feels the space needs to mature before it gets even more attention.
Another maybe-controversial take of mine is that I don't think we should be enthusiastically pursuing large institutional capital at full speed. I'm actually kinda happy a lot of the ETFs are getting delayed. The ecosystem needs time to mature before we get even more attention.

— vitalik.eth (@VitalikButerin) October 30, 2022
Further explaining, Buterin added that "at this time, regulation that leaves the crypto space free to act internally but makes it harder for crypto projects to reach the mainstream is much less bad than regulation that intrudes on how crypto works internally."
Another area he finds counterproductive is the know-your-customer or KYC process that often comes along with TradFi crypto offerings, in which users undergo identity verification.
He wrote that "the 'KYC on DeFi frontends' idea does not seem very pointful to me: it would annoy users but do nothing against hackers. Hackers write custom code to interact with contracts already. Exchanges are clearly a much more sensible place to do the KYC, and that's happening already."
Web3 Native Decline
While it would seem that institutional interest has seen a recent uptick, general Web3 trademark filings were reported to be down for quarter three, according to trademark attorney Josh Gerben.
Trademark filings for Web3-related projects slowed noticeably in Q3.

That said, despite the NFT bubble bursting, trademark filings in September 2022 for Web3-related projects were still nearly DOUBLE the total from January 2021.#Web3 #Cryptocurency #NFTs#Blockchain pic.twitter.com/PEfPLcCVJB

— Josh Gerben (@JoshGerben) October 10, 2022
While at first glance the data seems bearish, it's important to note that the overall Web3 trademark filings were up year over year. Categories making up the data include blockchain, metaverse, crypto, NFTs, and virtual goods.
Though it would seem that celebrity interest has somewhat tapered, which could potentially be a silver lining for the space.
Whether it's crypto natives, celebrities, or institutions looking to file Web3 trademarks, it is a sign that adoption of the technology is continuing to increase — whether it's being used properly or not and the market share these entities deserve is up to participants to decide.
In other news, Cash App integrates fast and cost-effective crypto payments using the Bitcoin lightning network.