Deadfellaz Turns Its Gaze Upon DraftKings and Zombifies NFL Players
Bringing its next layer of horde culture to the world of professional sports.
Deadfellaz Turns Its Gaze Upon DraftKings and Zombifies NFL Players
Bringing its next layer of horde culture to the world of professional sports.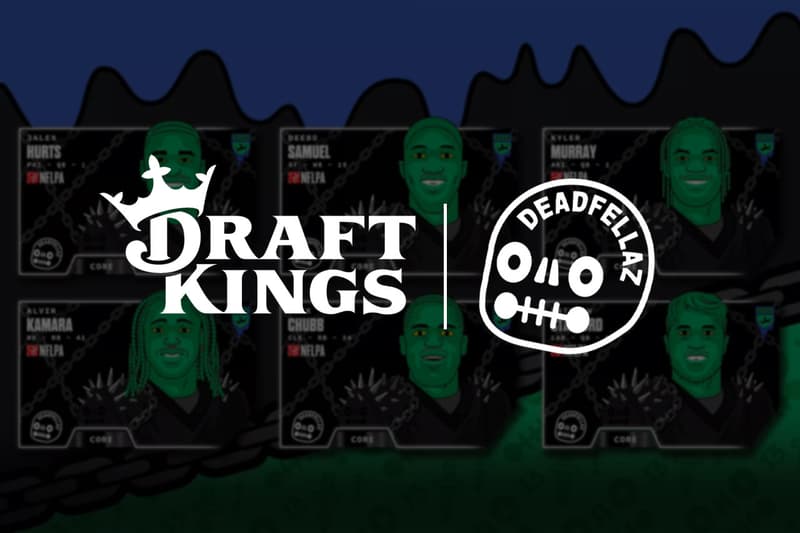 1 of 2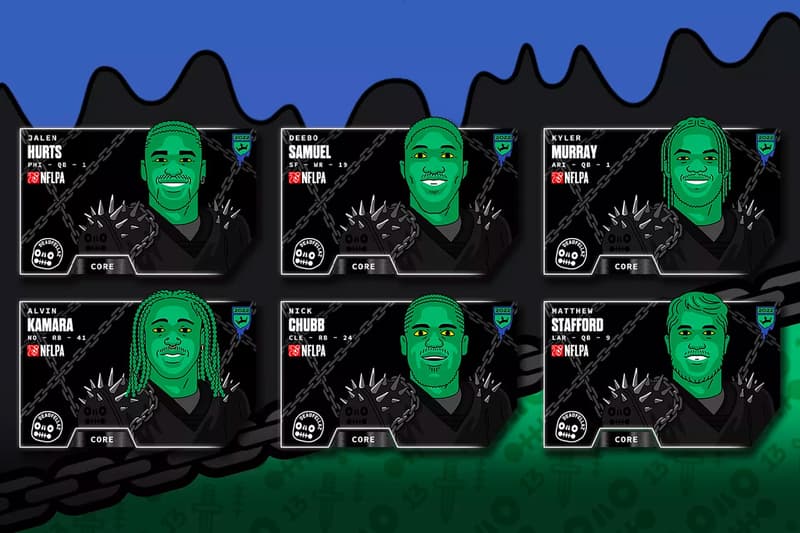 2 of 2
Breaking into the world of professional sports, Deadfellaz has announced a partnership with DraftKings that sees thirteen NFL players turned into zombified digital collectibles.
Each of the NFTs acts as a playable asset that can be used in contests exclusively available in DraftKings' fantasy football game Reignmakers.
The Halloween exclusive contests include up to $150,000 USD in cash prizes as well as the chance to win Deadfellaz NFTs from the brand's core collection — the tokens also grant holders access to over $1,000,000 USD in cash prizes every week on the platform until the end of the football season.
The undead are coming to Reignmakers football on 10/25.@DraftKings x @Deadfellaz

Learn more: https://t.co/9SkeCuIgrH pic.twitter.com/1gbavHZKBt

— DraftKings Reignmakers (@DKReignmakers) October 20, 2022
NFL Zombies
As part of the partnership, thirteen players will be zombified by Deadfellaz, at the time of writing, announced players include Nick Chubb, Jalen Hurts, Alvin Kamara, Kyler Murray, Deebo Samuel, and Matthew Stafford, with additional players to be revealed at a later date.
Various contests holders will have access to include "Sunday CORE" on October 30, in which individual participants can win up to $20,000 USD in cash prizes as well as a Deadfellaz NFT to each of the top ten finishers. To participate contestants will need to hold two Deadfellaz player cards.
Titled the "Sunday Rare Contest," also taking place on October 30, participants who hold 3 Deadfellaz players cards will be able to compete for a $5,000 top prize and each of the top five finishers will receive a Deadfellaz NFT.
Lastly, those who have just one Deadfellaz player card will be able to participate in the "MNF CORE Contest" on October 31, where a top cash price of $10,000 USD will be up for grabs alongside five Deadfellaz NFTs to the top five finishers.
The collection also includes several other benefits, including various point bonuses for DraftKings Reignmakers and access to the platform's weekly contests for the rest of the football season.
Speaking on the collaboration, DraftKings Co-Founder Matt Kalish wrote, "Deadfellaz have established themselves as one of the most culturally relevant and impactful NFT projects in Web3 to date," adding "with this collaboration, we are connecting our communities to create a Reignmakers Football experience with a Deadfellaz twist that we believe you can't get anywhere else. We are excited for The Horde to experience Reignmakers Football in time for the Halloween weekend's football matchups."
Horde Culture
Deadfellaz has been on a roll in the Web3 space as well as outside of it through cross-over collaborations like this most recent one with DraftKings.
The "secret," is its powerful and thoughtfully curated brand identity, which includes not only its recognizable colors and designs but also the way it approaches collaborations.
As shared in a tweet by the brand's Founder Betty, the brand is always aiming to underpromise and over-deliver to its community.
We are setting the bar for how a project can and should deliver. We under promise and over deliver, we operate at or beyond the level of projects that far exceed our volume, and we do it with the health of the entire space in mind. ?

— BETTY (@betty_nft) October 20, 2022

Because of these principles and its instantly recognizable aesthetic, Deadfellaz has been able to land collaborations and partnerships with names like United Talent Agency, The Sandbox, Steve Aoki, Wrangler Jeans, and many more.
DEADZONE
The brand's latest effort to grow its horde comes in the form of a major Web3 Halloween party in Los Angeles that will be brought to life through a partnership with Gala.
Deadfellaz has invited over 50 different NFT communities to join — including projects like Cool Cats, Doodles, Cryptoon Goons, Degen Toonz, World of Women, and Adam Bomb Squad.
DEADZONE LA tickets will be released to the Horde 13th 5pm PST. There are multiple allowlisted communities that will gain access to purchase tickets in the days following. ? For all information: https://t.co/cV19d8oWWg

— Deadfellaz (@Deadfellaz) October 13, 2022
Tickets for the DeadZone LA Halloween event are available for purchase to the Goon Gang ?

Thank you @Deadfellaz and… ?

See you there Horde ? pic.twitter.com/0wHndoaZgl

— Cryptoon Goonz? (@Cryptoon_Goonz) October 19, 2022
Festivities include music and entertainment by LA's EmoNite and special guests, food trucks, a cash bar, and Deadfellaz merch, including limited edition collaborative pieces for early birds.
Betty, Deadfellaz' Co-Founder Psych, and their horde have shown that despite market conditions, a project can still thrive — especially when thoughtful intention is placed on brand identity and community values.
Elsewhere in Web3, Decentraland gets ready to turn up the volume with a 2022 metaverse music festival.