Decentraland Gets Ready To Turn Up the Volume for 2022 Metaverse Music Festival
With the newly reborn Limewire helping to power this year's festival.
Decentraland Gets Ready To Turn Up the Volume for 2022 Metaverse Music Festival
With the newly reborn Limewire helping to power this year's festival.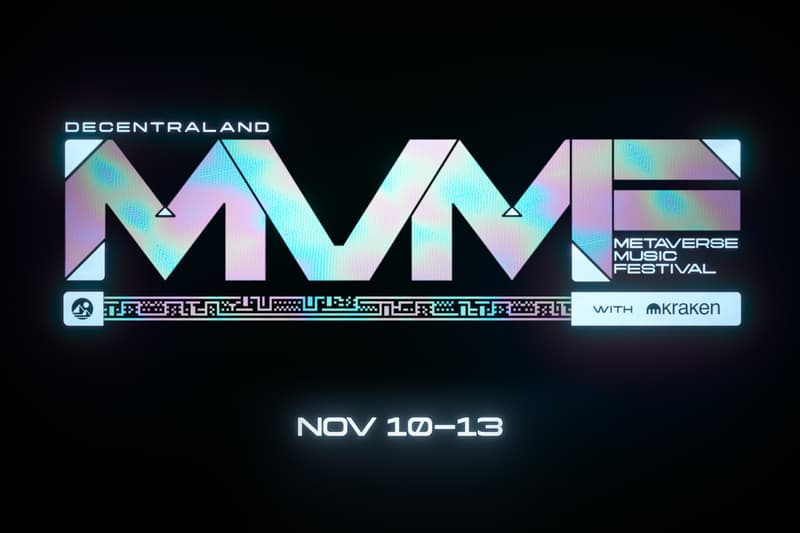 Decentraland has officially announced this year's artists and performances set to hit the stage during the 2022 Metaverse Music festival.
This week, Decentraland confirmed that it will host the second annual Metaverse Music Festival (MVMF) from November 10th-13th with celebrity appearances inside its digital metaverse environment.
The Web3-enabled immersive concert will carry over fanbases into its nascent waters through an accessible and free-of-cost event hosted by Kraken.
Announcing Decentraland Metaverse Music Festival 2022 ?

?️ Nov 10-13
?15 unique stages
?100+ artists across all genres, including @OzzyOsbourne, @DillonFrancis, @souljaboy and more!
?️ Free for all to attend
? Presented by @krakenfx #DCLMVMF22 https://t.co/GYefV5JXW6.

— Decentraland (@decentraland) October 17, 2022
Following last year's impressive lineup that included the likes of Deadmau5, 3LAU, and Paris Hilton — Decentraland is up to an even bigger task this year in bringing new talent to the stage.
With over 100 different artists already confirmed, including, but not limited to Ozzy Osbourne and Dillion Francis, Decentraland aims to bring international stars under one roof. MVMF will present artists and music groups like Vladimir Cauchemar, SNH48, Spottie WiFi, Atarashii Gakko!, 2AM –  all whose physical attendance may have been difficult IRL.
MVMF will also feature a range of interactive sponsored stages and activation with companies like the newly rebooted LimeWire, the AR metaverse platform, Over, and the Party Degenerates NFT collection's team, Unpaired.
With the notorious music brand resurfacing from its 2010 collapse, LimeWire will host one of the main stages with exclusive performances from Soulja Boy, Quincy, Elijah Blake, A$AP TyY, and many more.
"The lineup and artistic vision [LimeWire] has created for Metaverse Music Festival this year is surreal and will be iconic. Their vision for what music and musical experience means in virtual worlds is luminary, and we can't wait to show everyone what they've brought to life in Decentraland," said Iara Dias, Lead Producer of Metaverse Music Festival at Decentraland Foundation.
Random Ravers and MetaTokyo, two brands born out of Web3, will also have immersive stages featuring global artists and special experiences. The Raverse will stimulate an electric rave, while MetaTokyo will highlight Japanese musical acts with a giant dancing doll – created in collaboration with Metaani, NFT Character and the renowned Japanese artist Kyary Pamyu Pamyu.
The Musical Metaverse
Given the many constraints of attending concerts IRL, the music industry has found an alternative revenue stream and avenue of accessibility inside the metaverse — something that Los Angeles DJ and VR queen, Georgia Sinclair, has previously emphasized with virtual residencies.
Without a doubt, it shouldn't be a surprise that these metaverse platforms are actively tapping Hollywood talent to onboard Web2 communities into the future of the web.
Paris Hilton, for example, has been recognized as an early adopter of Web3, as she launched her own performances in both Roblox and The Sandbox this past year.
Additionally, Snoop Dogg and Steve Aoki have also embraced the virtual environment by setting up interactive plots within the metaverse to host their respective concerts and other token-gated experiences.
Following last year's 50,000 MVMF attendees, we saw MTV take its annual Video Music Awards (VMAs) into the metaverse with a dance-themed installation – consisting of mini-games and digitalized voting. For the first time in decades, the VMAs added its newest category — Best Metaverse Performance, celebrating the growing talent in Web3.
A New Stage For Concerts
Decentraland's MVMF will surely offer users the most high-tech and engaging musical festival that only the metaverse is capable of doing. With advanced stage sets and thrilling avatar routines, MVMF showcases a new way of listening and musical engagement today that we haven't seen before.
Visitors can bring their 3D avatars to life by designing their own dance moves and creating their own self-expression during the festival. Decentraland says it will invite festival fans to a community dance contest using its proprietary "Emotes" – a technology that empowers creators to make their own animated characters.
Move.ai will also allow attendees to make Emote NFTs using their phone cameras through new motion capture technologies.
Last month Decentraland unveiled a new product — Fanz, an NFT ticketing service for metaverse events. The DApp welcomes event organizers to issue digital tickets and easily manage sales while users can browse, buy and resell tickets in a secure manner.
In other metaverse news, Hashflow is bringing gamified DAO governance to the metaverse.