DeGods Become Latest To Adopt 0% Royalties As Debate Wages On
Reigniting the debate on Twitter and raising important questions surrounding the future of the space.
DeGods Become Latest To Adopt 0% Royalties As Debate Wages On
Reigniting the debate on Twitter and raising important questions surrounding the future of the space.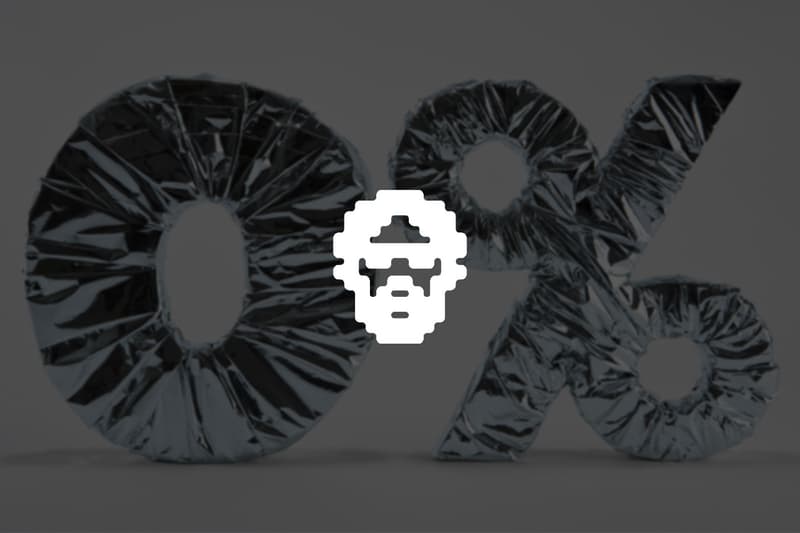 At the time of writing, NFT Twitter is blowing up with discussions surrounding secondary sale royalties in the space. The debate has been seemingly reignited by the popular Solana project DeGods, after announcing it will be shifting its ecosystem to a zero percent royalty format.
Our next experiment. pic.twitter.com/VmoDfXvcyu

— DeGods (@DeGodsNFT) October 9, 2022
The Debate
Sparked by SudoSwaps zero royalty marketplace gaining attention in early August, the debate has been carrying on ever since. It has led to leaders in the space becoming more vocal about their opinion on the matter, aggregators like X2Y2 experimenting with optional royalties, and marketplaces like Magic Eden looking to develop enforceable royalties.
In the case of X2Y2, the aggregator temporarily allowed users to choose the percentage of royalties they would pay at the time of purchase. However, after receiving negative feedback from the community, the platform updated the feature to require mutual agreement by both buyer and seller.
Many believe that the topic is not as simple as one size fits all. The primary area of divergence is between royalties for PFP projects versus one-of-one artists. Many like Matt Medved, Satvik Sethi, and Amber Vitoria argue that artists of any type should be able to maintain royalties if they so choose.
Mixed Feelings
Both the broader NFT community and the DeGods community have come forward to share their thoughts on the announcement and the overall subject.
DeGods Community
The vocal majority of the DeGods community appears to be surprised by the announcement, particularly after the project founder Frank shared what seemed like a pro royalties standpoint in early September.
I don't mind getting shit for defending creator royalties.

I know I'm speaking for thousands of creators that feel helpless.

You can do whatever you want with your NFT and we can set whatever rules we want to.

Don't like it… don't buy the NFT, lol.

It's a free market right?

— Frank (@frankdegods) September 2, 2022

Though in defense of the project and founder, the announcement itself reads that they still believe "royalties are an incredible use case for NFTs." Frank has also shared in the past that some of the reasoning behind a zero percent royalty structure is because they are not fully enforceable currently.
Other responses from the DeGods community came in the form of speculation and questions, some wondering if the decision was made due to VC money being accepted or more to be raised in the future — with others asking for more transparency as to why and further explanation as to how the project will continue to raise funds.
Broader Community
The broader NFT space has shown continued concern surrounding the subject, with some stating that large projects are setting the rules after raising massive amounts of funds and effectively "pulling the ladder up" on those just getting their start — removing the option for a primary revenue stream.
0% royalities through all collections turns the collector into a consumer. The whole project is going to adopt a web2 model. With BAYC the kennels have 0% royalties but MAYC and bayc doesn't because of the benifits. But Frank going 0% for everything… gl to him but it ain't web3

— MORGAN ☻ (@Helloimmorgan) October 9, 2022
Royalties are good.

In most cases they are getting reinvested into the company/project, even if partially. They are also incentivizing creators/founders to keep creating and innovating. This ultimately benefits the collectors/consumers.

0 royalties is a very short term mindset.

— Satvik Sethi (@sxtvik) October 9, 2022
Artists shouldn't base their income on secondary sales and royalties just yet. It's a utopic concept but when practiced, we're just not ready yet as artists and collectors. Artists should focus on creating their art and selling it, not stressing about their "floor price".

— John Knopf (@JohnKnopfPhotos) October 9, 2022
Need for Balance
Worded as an "experiment," DeGods is not claiming to know the answer to the current royalties debate but has found this route to be the best choice for their project as enforceable royalty mechanics still develop.
The debate does raise one very important question though, the need for alternative revenue streams. From a business standpoint, not one traditional company would ever rely on one single source of income, and artists, as well as creators, shouldn't either.
In the NFT space, there are already examples of successful projects that have launched from the start with zero percent royalty mechanics, one of which is CryptoPunks. To make up for the loss of the future revenue stream, the project decided to maintain a 10 percent supply of the tokens — effectively building up a reserve as the project gained success.
This model has also been recently used by Farokh's Rug Radio project, which has held back a percentage of supply and also created its own tokenomics system — another revenue stream that the DeGods ecosystem also has through its DUST offering.
While the role of royalties will not be fixed overnight, the discussions surrounding it are raising some very important thoughts and points that the space will need to move forward. For the time being, creators will need to think beyond the single aspect of revenue generation and look into more developed strategies — be it through tokenomics like Rug Radio, product suites like VeeFriends, or supply reserves like CryptoPunks and others.
Elsewhere in NFTs, see how Nocking Point Wines turns its tannins to Web3 with "Wine3."