The Elon Musk-Twitter Saga Begins a New Chapter
As the platform begins to explore NFT integration, potential crypto use cases, and executive restructuring.
The Elon Musk-Twitter Saga Begins a New Chapter
As the platform begins to explore NFT integration, potential crypto use cases, and executive restructuring.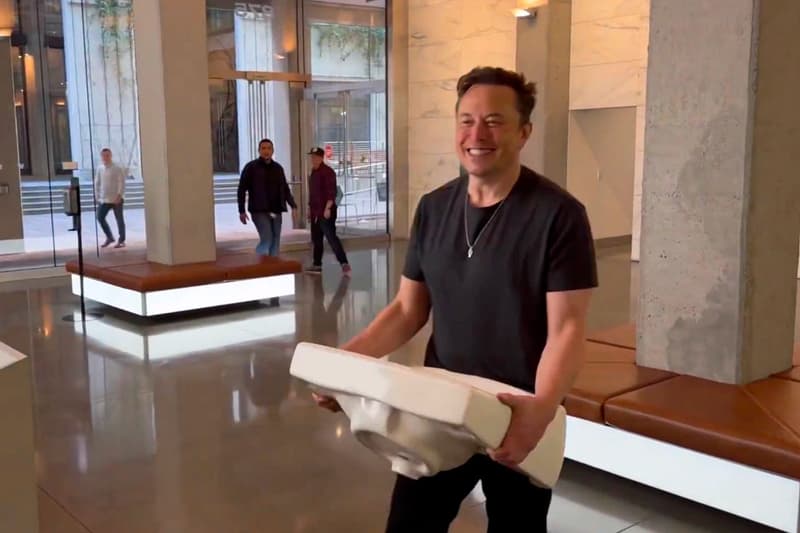 1 of 2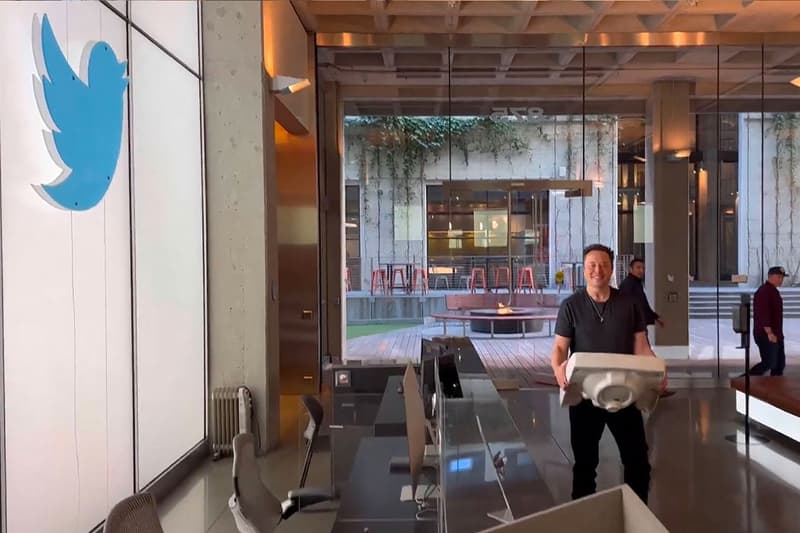 2 of 2
Elon Musk, now the owner and "Chief Twit," of Twitter has big plans for the platform, as one chapter of the saga ends and another begins.
Within his first 24 hours of being the new owner, reports of corporate restructuring have surfaced, some like that from CNBC and Bloomberg suggested that former CEO Parag Agrawal and CFO Ned Segal have "left" the company — while other reports from The New York Times, Wall Street Journal, and more report that the executives were fired and "escorted" off of Twitter's premises.
With talks of mass restaffing, possible crypto integrations, NFT interest, and more, it is clear this is just the beginning of the plans Musk has for the social platform.
The Saga
Musk taking over Twitter is a story that will live on in history as one of the most curious, odd, and chaotic acquisitions in the tech world. This is largely due to the saga's extreme ups and downs, threats of cancelation, lawsuits, and more.
Nearly seven months in the making, the acquisition began in early April, when Musk announced he had purchased a 9.2 percent stake in the platform.
He then went on to ask his followers their thoughts on free speech and what Twitter might do better — this was met with an invitation from former CEO Parag Agrawal to join the company's board. Musk initially accepted but later declined the invitation, as it would cap his allowed share ownership at fifteen percent.
He's both a passionate believer and intense critic of the service which is exactly what we need on @Twitter, and in the boardroom, to make us stronger in the long-term. Welcome Elon!

— Parag Agrawal (@paraga) April 5, 2022

Not long after rejecting the board appointment, Musk placed his first offer to buy Twitter, for $40 billion USD and stated his intentions to see Twitter go private, build out in additional features, apply open-source practices, and more. After some negotiation, it was thought that Musk had finally acquired Twitter on April 25, however that didn't last long.
Midway through May, it was announced that the deal had been put on hold, as Musk had requested more information on spam bot accounts before he would close the deal.
Then in early July the Tesla CEO looked to back out of the deal, which was quickly met with the threat of legal action from Twitter, who said Musk was obligated to see the deal through as no breach in terms had occurred.
Twitter has filed a lawsuit in the Delaware Court of Chancery to hold Elon Musk accountable to his contractual obligations.

— Bret Taylor (@btaylor) July 12, 2022

Following all of this, private texts surrounding the deal and various plans Musk had for Twitter publicly surfaced and shed a lot of light on the situation.
Not long after the texts became public information, in what seemed like a sudden turn of events, Musk announced that he would agree to pay full price and acquire the platform after all.
It is likely the decision was made due to the texts being leaked and his deposition being right around the corner. The re-establishment of the acquisition led Judge Kathaleen McCormick to pause proceedings while the final terms were agreed upon.
"Let That Sink In"
Musk was quick to share news of the completed acquisition on the platform, tweeting "let that sink in" as he walked into Twitter headquarters holding a sink — something that for any other billionaire to do might seem absurd.
Entering Twitter HQ – let that sink in! pic.twitter.com/D68z4K2wq7

— Elon Musk (@elonmusk) October 26, 2022

However, it wasn't all fun and games — following the successful acquisition reports of top executives being removed and or fired began to surface. Some even indicated that they had been escorted off the premises of the headquarters.
Among the executives to be removed included former CEO Parag Agrawal, CFO Ned Segal, and Twitter's head of legal policy Vijaya Gadde, who has been purported to have made the decision to ban former United States President Donald Trump's account.
Financially speaking, the executives are walking away in pretty good shape, at least in the eyes of most. This is due to something called a "golden parachute" clause, which was included in the Twitter-Musk merger.
According to Twitter's filing with the SEC, Musk will be obligated to pay more than $200,000,000 to the three execs. Additionally, Agrawal, Segal, and Gadde, together own just over one million shares of Twitter stock, valued at approximately $62 million USD.
Over half is owned by Gadde alone, at a value of roughly $33.8 million USD — as part of the accusation and removal of the executives, the stake will be purchased by Musk. The real financial gain for the execs comes in with the clauses agreement of accelerated vesting of promised future stock compensation — where the three would be given stock worth over $127 million USD.
Individually, Agrawal will walk away with $66 million USD, Segal with $67 million USD, and Gadde with $75 million USD. Each will also be entitled to a year's salary and health benefits.
There were also concerns that Musk may be doing a mass firing of over 75 percent of the platforms staff, however, that was quickly found to not be the case, according to a report from Bloomberg, sourcing "people familiar with the matter."
What's Next?
Looking forward, there seems to be a lot in store for Twitter with some of the political and social aspects causing discourse on the app. Although, on the tech innovation side and for the Web3 community things look somewhat promising.
Already, Twitter has begun to embrace a more Web3 outlook, including the announced testing of NFT integrations from Magic Eden, Rarible, Dapper Labs, and Jump.Trade.
The integration allows for a new way to share NFTs and provides a quick glance at details like the title of the work and its creators, as well as acts as a link to the token on its respective marketplace.
Now testing: NFT Tweet Tiles ?

Some links to NFTs on @rarible, @MagicEden, @dapperlabs and @Jumptradenft will now show you a larger picture of the NFT alongside details like the title and creator. One more step in our journey to let developers impact the Tweet experience. pic.twitter.com/AkBisciB1i

— Twitter Dev (@TwitterDev) October 27, 2022
In the past, Musk has also discussed concepts of integrating crypto payment structures into the application and the importance of implementing blockchain technology as a defense against bots. Other forward-thinking stances include plans to make the application open-source, something Musk has discussed often with the founder of Twitter Jack Dorsey, who seems to be largely in favor of a decentralized social network.
"The reason I acquired Twitter is because it is important to the future of civilization to have a common digital town square, where a wide range of beliefs can be debated in a healthy manner, without resorting to violence," shared  Musk in a tweet addressed to advertisers, as he explained his primary reason for the acquisition.
In other Web3 news, see the pros, cons, and potential safety risks of using the metaverse as a workplace.