With Institutional Investment on the Rise, Where Do Employees Stand?
In a market where Web3 native platforms are reducing staff and freezing hiring, institutions are picking up the slack.
With Institutional Investment on the Rise, Where Do Employees Stand?
In a market where Web3 native platforms are reducing staff and freezing hiring, institutions are picking up the slack.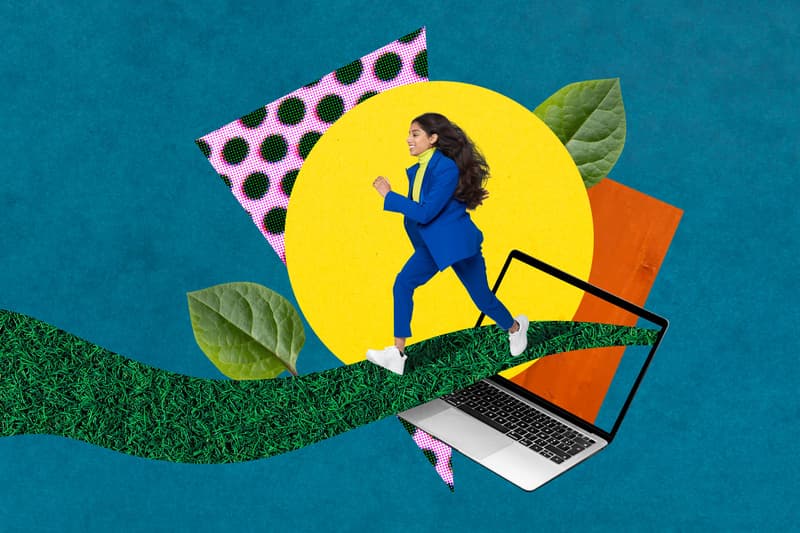 In a crypto winter where Decentralized Finance (DeFi) companies are freezing hiring and laying off upwards of 20 percent of their staffing — Traditional Finance (TradFi) institutions like Fidelity are swooping in to pick up the slack.
The financial services firm is reported to have increased the staffing of its crypto arm, Fidelity Digital Assets, with an additional 100 employees, a 25 percent increase according to Bloomberg.
DeFi Freeze
As for more Web3 native platforms like BlockFi, OpenSea, and Coinbase, crypto winter has seemingly taken a massive toll on the company's ability to maintain the level of rapid staffing growth they saw during the recent bull run.
"Today I shared that I've made the difficult decision to reduce the size of our team at Coinbase by about 18%. The broader market downturn means that we need to be more mindful of costs as we head into a potential recession," shared Coinbase CEO Brian Armstrong in July.
Around the same time, OpenSea announced that it would be laying off 20 percent of its staff, with CEO Devin Finzer stating that "the changes we're making today put us in a position to maintain multiple years of runway under various crypto winter scenarios (5 years at the current volume), and give us high confidence that we will only have to go through this process once."
BlockFi also joined the ranks of mass layoffs, with a 20 percent reduction of staff as well. To the companies, these layoffs are to cut costs, and even without the staff, they are still able to maintain market growth and ship updates as well as new products. However, for individuals, these scenarios can be catastrophic life events.
In addition to reduction, many of these Web3 companies also froze hiring in certain areas, resulting in cases of previously accepted job offers being declined for several prospective employees — although during the freeze CEO's like Armstrong did share they would look to find these individuals job placement where possible.
TradFi is Hiring
For those currently looking for employment in the crypto or broader Web3 space, the safest bet seems to lie in TradFi, where firms and financial service platforms like Fidelity, BlackRock, VanEck, Mastercard, and American Express are expanding their digital asset offerings and teams.
Most recently, Fidelity announced that it aims to increase its digital asset team to over 500 individuals by the end of 2022, with over 70 different career listings currently up for application on its website — primarily available in the United States, UK, and Ireland.
No doubt, Fidelity is taking advantage of the newly available talent that has hit the market as a result of the mass layoffs. The firm's Web3 initiatives also span further than cryptocurrency offerings, with its Fidelity Center for Applied Technology exploring NFTs and opportunity surrounding digital art.
Our colleagues at @FCATalyst are minting NFTs and creating digital art.

Learn more: https://t.co/3XrtWVXeDO

— Fidelity Digital Assets (@DigitalAssets) February 10, 2022
Despite layoffs from the ongoing crypto winter, there are still many opportunities in the broader Web3 space. Prospective employees will need to carefully consider the risk reward ratio of going with a startup versus applying to work for more established TradFi companies entering the space — with the tradeoffs being potentially unlimited upside and job security respectively.
In other news, see how Apple's fickleness on NFT content might be going against the creator economy.