First Licensed Banksy Art to Sell as NFTs
In a dynamic release from Austin Wilde and MakersPlace.
First Licensed Banksy Art to Sell as NFTs
In a dynamic release from Austin Wilde and MakersPlace.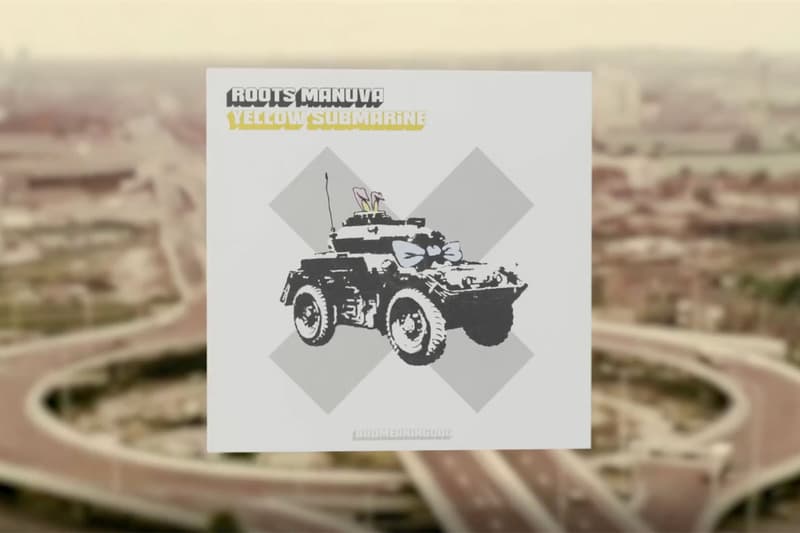 The NFT space has seen several releases centered around Banksy's works, from Particle's fractionalized ownership offering of the artist's "Love is in the Air" piece in 2021 to more recent examples like LCD's Banksy-inspired Radar Rat NFTs with the option to redeem for authenticated physical "Walled Off Hotel" box set works.
What makes the drop from Austin Wilde on the MakersPlace platform unique though, is that it is the first time the NFTs themselves are officially licensed Banksy works.
The release is filled with cultural significance and includes a dynamic form of ownership through various physical and digital mediums.
Banksy and Wilde
Wilde has a rich history in the music scene, specifically as an indie label owner and the creator of the still-running LateNightTales & BADMEANiNGOOD compilation series — from which the NFT collection is derived from.
Banksy was commissioned by Wilde in the early 2000s to produce four album covers and posters, as well as an additional 12" sleeve for a remix record by the label. Commissioning Banksy may sound like an impossible task but at the time they were just an up-and-coming graffiti artist.
Other aspects that make Wilde's NFT collection culturally significant include the range of the artists involved and the impact they've had on Jungle, Dubstep, and Grime music. Another detail that might be overlooked is the fact that the REMIX cover was created over the top of original Yellow Submarine record covers by the Beatles — which alone are sought-after collector's items.
Possibly the most significant part of the drop is that the works are officially licensed, which is almost unheard of when it comes to Banksy. Although, this doesn't come as a surprise in this case, as Wilde and Banksy are considered to be longtime friends.
The Drop
The four mixtape album covers consist of Peanut Butter Wolf, Scratch Perverts, Roots Manuva, and SKITZ — each with their own unique design elements. These four NFTs are also redeemable for physical 60×40 Blueback Posters, the largest available in the open market, and are considered to be extremely rare.
Additionally, Wilde and MakersPlace are offering an NFT of the 12" Vinyl REMIX: Roots Manuva x The Beatles, which is set at a 2ETH or $2,600 USD reserve price. The winning bidder will also receive the physical Vinyl 12" Remix record, an O.G sticker, and a second edition 50x70cm Roots Manuva poster stamped and signed by Wilde.
? JUST DROPPED! ?

"The BADMEANiNGOOD Crew – with original artwork by Banksy" by Austin Wilde is now available to collect!

This drop is 5 unique (1/1) NFTs:
-An animated Vinyl Remix Record NFT
-4 Poster NFTs

? View & bid now!https://t.co/O85h0RvCu8
- #nftdrop #nftcommunity pic.twitter.com/brtPMdUAMH

— MakersPlace (@makersplace) October 4, 2022
"It's been more than two decades since I released this series featuring talented musicians and Banksy's original designs. I'm honored to introduce these unique vinyl, CD, and poster artworks to a whole new audience and bring them to life through the digital world," shared Wilde, adding "MakersPlace has been such an incredible partner and really understands how to help translate our passions for art and entertainment."
MakersPlace has announced that this is an inaugural drop and that there are plans for more Banksy offerings in the near future. Additionally, both Wilde and MakersPlace have agreed to donate 10% of proceeds from the NFT sale to MOAS Mission Ukraine — a charity helping to provide medical aid and assistance to people impacted by the war in Ukraine.
Elsewhere in Web3, Prada reveals its latest NFT drop.