Frito-Lay Wants to "See" Its Customers With FIFA-Driven Fan Experience
By having the chance to have their faces featured alongside FIFA players on a giant interactive soccer ball.
Frito-Lay Wants to "See" Its Customers With FIFA-Driven Fan Experience
By having the chance to have their faces featured alongside FIFA players on a giant interactive soccer ball.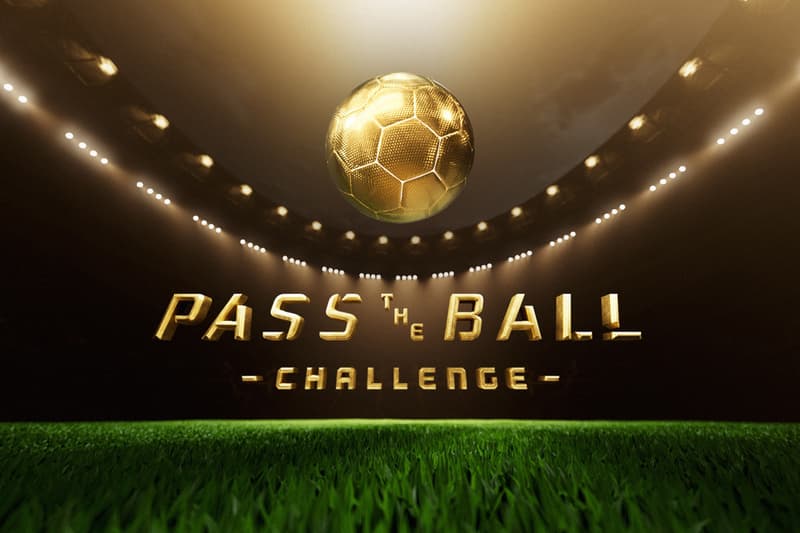 1 of 2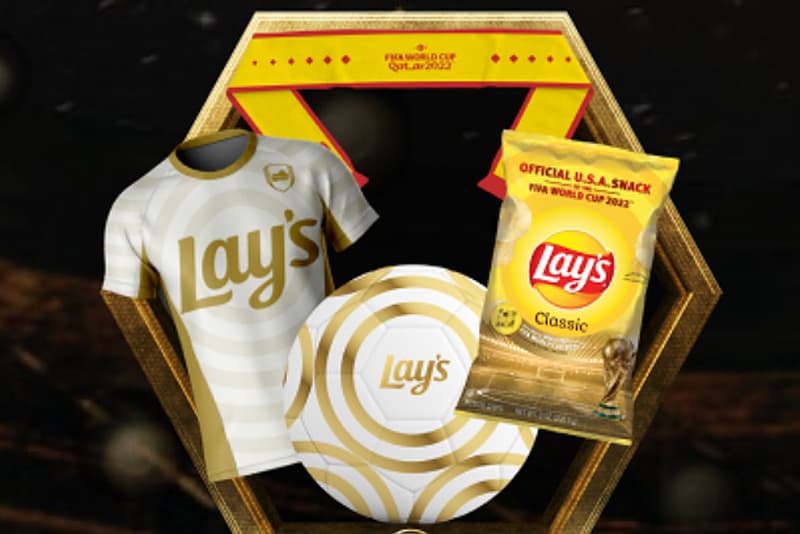 2 of 2
PepsiCo's Frito-Lay has officially kicked off its interactive FIFA World Cup campaign with a fresh approach to engaging with its next generation of consumers.
In partnership with the metaverse platform developer firm, Vatom, Frito-Lay is inviting its customers to play AR games, earn exclusive prizes, and receive personalized NFT featuring their very own selfie – all in celebration of the upcoming FIFA World Cup Qatar 2022.
We're celebrating FIFA World Cup 2022™ w/ the "Pass the Ball Challenge". Fans across the U.S. can purchase specially marked FIFA World Cup Frito-Lay products for the chance to win a trip to the World Cup final! 18+ Grand Prize entry deadline: 11/10/22. More details below ?? pic.twitter.com/pVAV7QjHQE

— Frito-Lay (@Fritolay) October 25, 2022
With major food brands embracing digital infrastructures, Web3 offers brands like Frito Lay, the opportunity to finally "see" their customers – whereas, historically, companies have relied solely upon data and metrics to better understand their customer base. 
Through its "Pass the Ball Challenge," Frito Lay is able to leverage emerging tech with its snack and beverages while giving a face to each of its customers as they "play with their food." 
It's Okay to "Play With Your Food"
The gamified experience is easily unlocked through QR codes that have taken over all of Frito-Lay's World Cup packaged products. By scanning the chip bag, users automatically receive a free-of-charge NFT featuring their photo, which appears on a giant interactive soccer ball alongside the faces of the other participants and notable FIFA players.
"As teams from around the world compete in the FIFA World Cup, we wanted to provide a way to connect fans over their love of the game – and love of snacks – to deliver even more smiles throughout the tournament," said Tina Mahal, Frito-Lay North America's Senior Vice President of Marketing.
Now that consumers have the ability to play with their food, it comes as no surprise that approximately half of metaverse enthusiasts have expressed their desire to interact with their favorite food and beverage brands in these virtual worlds. 
Pioneering New Methods of Marketing
Lay's has always been a pioneer in the food and beverage world, becoming the first snack company to purchase TV advertising with its "Oscar," the animated potato in 1944.
When Lay's expanded beyond its potato chip-centric business model in 1961, merging with the Frito Company, Frito-Lay became the first national brand (at the time) with more than 25,000 employees and annual sales surpassing $2 billion USD.
Looking outside of traditional surveys or repetitive chip packaging ads, Frito-Lay has continued to venture outside of its swimlane in efforts to better understand its customer base – this time, with Web3 tech.
A study revealed that 66% of consumers would share personal data if they think it will elevate their customer experience, while 68% of marketers believe that the metaverse will help build brand awareness and loyalty.
During Ad Week's "Marketing in the Metaverse" panel, Vatom's CEO, Eric Pulier pointed out where traditional advertising strategies have been lacking:
"You're not really building a relationship with that audience, you're not getting the first-party data, you're not then following up and creating that ongoing experience that is really the essence of a communication strategy," he said.
Trademark Apps For Virtual Food
Beyond its FIFA engagement, Frito-Lay has continued to double down in Web3 by leveraging its recently filed trademark applications and integrating them into this month's Halloween-themed digital game. 
Cheetos launched its famous Chester the Cheetah into the metaverse to interact with players in a gamified manner to vote on the next snack flavor to hit IRL shelves. 
In addition to Frito Lay, other brands including UTZ, McDonalds, Mars, and Wingstop have continued to utilize their interest in NFTs and virtual food by bringing their IP into the metaverse as well. 
As these national brands continue integrating emerging tech into their customer base, Web3 will continue to shape the ways in which companies like Frito-Lay adjust their marketing techniques and loyalty programs to stay relevant. 
In other NFT news, Sims creator says his new blockchain came is about more than NFT sales.