Google Opens Its Skies to Crypto in Latest Web3 Initiative
With a portion of cloud customers able to pay for services through Coinbase Commerce.
Google Opens Its Skies to Crypto in Latest Web3 Initiative
With a portion of cloud customers able to pay for services through Coinbase Commerce.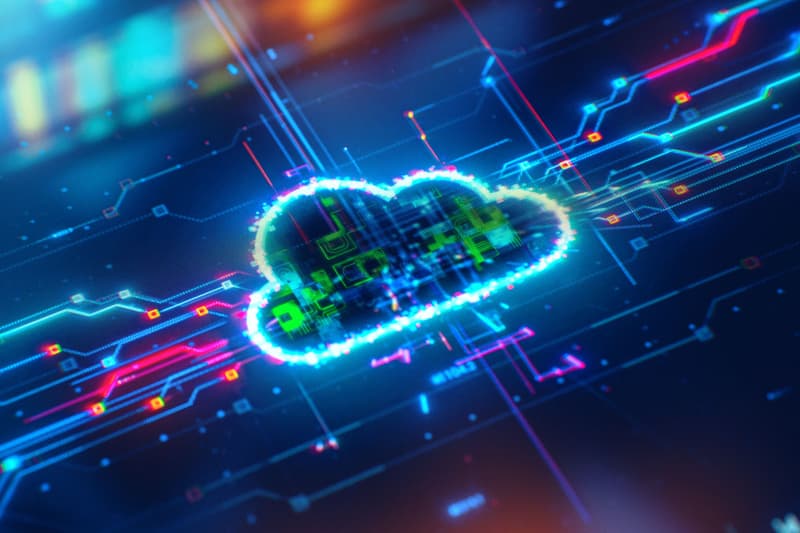 Google Cloud and Coinbase's recently announced partnership is the latest step into the world of Web3 for the cloud service and a milestone for the adoption of the technology globally.
Through the strategic partnership, Google Cloud services will utilize Coinbase Commerce, Coinbase Cloud Node, and Coinbase Prime — these features allow developers to access blockchain data, build Web3 apps more efficiently, and ultimately power further innovation in the space.
Check out four key aspects to our partnership with @coinbase from CEO @brian_armstrong → https://t.co/xX0cy6RPnj #GoogleCloudNext pic.twitter.com/eV8uBV3UeU

— Google Cloud (@googlecloud) October 11, 2022
"We want to make commerce on the internet much more global, fair, free, and democratized," shared Coinbase CEO Brian Armstrong in a statement adding, "crypto kind of that native currency of the internet — so hopefully Google and Coinbase can integrate more and more things over time to power the global internet economy."
Big Tech Entering Web3
Many of the largest tech and eCommerce brands have been building or exploring the blockchain and crypto space for quite some time but like Google, many have chosen to take a more subtle and reserved approach.
Whereas others, like Meta, have pivoted its brand completely, even changing the name of the company to align with its ambitions. At the time of writing, Meta's approach comes across as potentially crippling to the brand as its stock is down 60% year-to-date.
However, with emerging technology, there is no blueprint for integration and only time will tell which company strategies pay off.
Google
The latest to increase its adoption of the technology is Google, particularly through its Google Cloud services. The news of its partnership with Coinbase comes a few months after its declaration to become the first choice for developers in Web3.
"While the world is still early in its embrace of Web3, it is a market that is already demonstrating tremendous potential with many customers asking us to increase our support for Web3 and Crypto-related technologies," wrote Amit Zavery, the Vice President of Google Cloud, in an email in early May.
Excited to share that Google Cloud has selected Coinbase to expand their crypto offerings! Today, I presented at #GoogleCloudNext alongside @ThomasOrTK to introduce Coinbase's integration with Google Cloud.

— Brian Armstrong (@brian_armstrong) October 11, 2022

One of the main aspects of the partnership that has people excited is the ability for a portion of Google Cloud clients to pay for services using crypto, according to a report by CNBC. Some tokens that might be accepted for payment, based on Coinbase Commerce offerings, include Bitcoin, Ether, Dogecoin, Tether, and six others.
Independently, Google has also integrated the ability to view Ethereum blockchain addresses through its search engine. Once googled the balance of the address is made visible letting you know how much ETH the wallet is holding. To populate the information, the integration utilizes Etherscan, a website that provides information on the Ethereum blockchain.
Amazon
This other cloud service giant has also been exploring and integrating blockchain technologies into its services and has been doing so since 2018 via its Amazon Web Services (AWS), its cloud computing arm.
Focused on enterprise blockchain solutions, AWS currently has over 70 plus partners that offer a broad range of services. The giant also runs roughly 25% of global Ethereum nodes according to its website.
Two of its primary service offerings include Amazon Quantum Ledger Database (QLDB) and Amazon Managed Blockchain. QLDB is Amazon's centralized service, which offers a fully managed ledger database that is both immutable and cryptographically verifiable.
The Amazon Managed Blockchain, while still managed by the company, is created to be decentralized by nature. It allows for multiple parties to transact with one another. It also allows for trustless interaction as well as known members to run peer nodes.
Benefits of using the blockchain in the case of AWS include the tracking and tracing of inventory, a letter of credit system to reduce transaction risk between buyers and sellers, as well as a system of record — which provides auditing capabilities for businesses.
Meta
Mark Zuckerberg's Meta has gone full force into the metaverse, unlike Amazon and Google who are seemingly taking the slow and steady route of integrating Web3 technologies.
The result of the approach, at least from the perspective of the company's stock price, has seemed less than effective. This has been largely due to the debate surrounding a centralized metaverse versus an open metaverse — which the technology is intended to be by design.
However, Zuckerberg recently said, "I strongly believe that an open, interoperable metaverse built by many different developers and companies is going to be better for everyone."
Whether this is just a clever deployment of buzzwords to rally and gain support remains to be seen.
The space in general still appears to be divided on its acceptance of the brand. Where on one side of the argument Meta has the funds and experience to develop advanced technological innovations but at the same time its previous Web2 approach to the space with high fee structures and centralized nature has been off-putting.
Apple
This tech giant recently announced that it will allow NFT applications on its App Store, however, the news came with a few caveats. The primary catch is a 30% commission fee to be paid by all NFT-related applications, including funds generated by trades inside the applications.
Another stipulation is that no cryptocurrency will currently be supported by the platform, instead, users are limited to the use of USD. While most took this as bad news and a Web2 take on the space — others were able to find silver linings such as the significance of the platform's reach and the concept of listing free tokens.
If you read about Apple's NFT announcement and immediately complained about their standard 30% fee, you completely missed the point. Apple just gave EVERY APP DEVELOPER a risk-free way to try NFTs out. Let the games begin.

— OhhShiny (@ohhshiny) September 26, 2022
Natural Adoption
"This is just the beginning. I expect we will continue to see big tech companies embrace and help build the future of web3," shared Coinbase CEO Brian Armstrong in a recent tweet.
Whether a fan of the above-mentioned or not, they and other enterprise-level companies will inevitably play a major role in the natural adoption of Web3 technologies around the world.
This likely won't be done through clever marketing tactics or trendy offerings, but rather through the slow and steady integration of the technology into everyday utilities until the transition is seamless. As a result, the end user may not even be aware that they are utilizing blockchain tech.
Elsewhere, see why Yuga Labs is just another case study under the SEC's "regulation by enforcement" approach.