Gucci Launches "A Parallel Multiverse Of Dreams" inside The Sandbox
With Gucci Vault Land inside The Sandbox's immersive metaverse.
Gucci Launches "A Parallel Multiverse Of Dreams" inside The Sandbox
With Gucci Vault Land inside The Sandbox's immersive metaverse.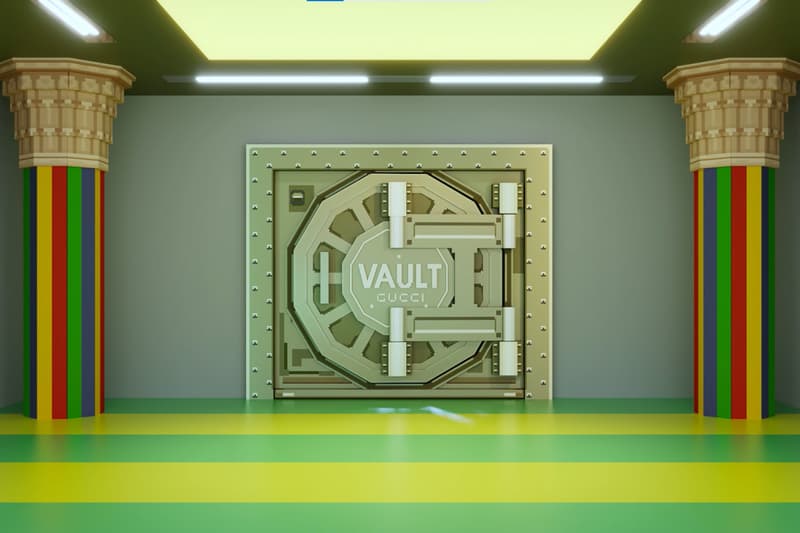 1 of 4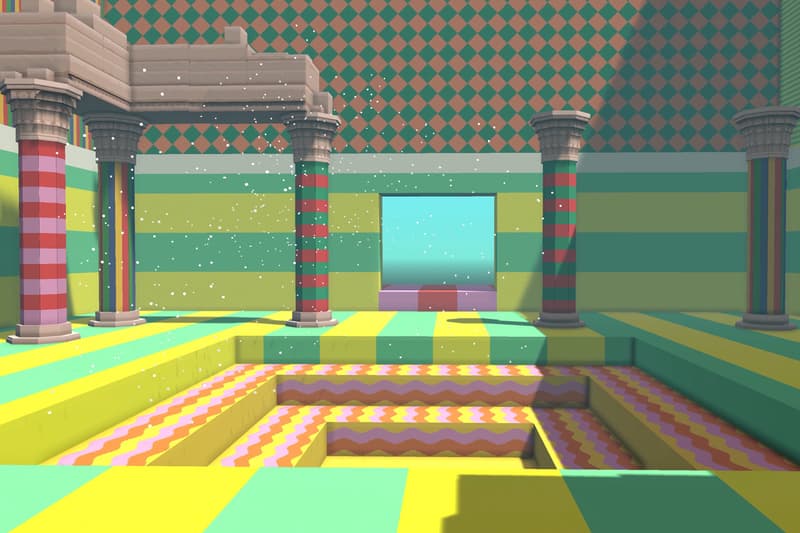 2 of 4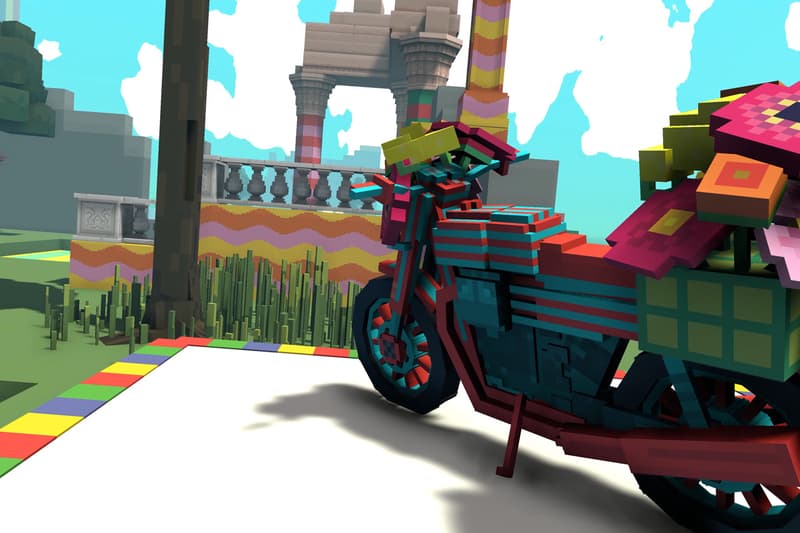 3 of 4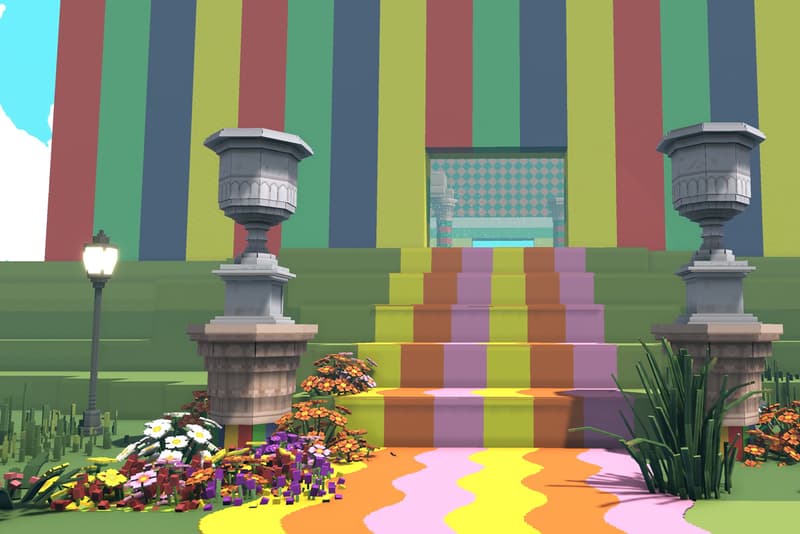 4 of 4
Gucci has launched its own metaverse — or in the company's words, a "parallel multiverse of dreams" — inside Animoca Brands' leading subsidiary, The Sandbox.
The renowned Italian fashion house, launched Gucci Vault last year as a gathering spot for thoughts to come together and create new visions for the brand's future — after observing the new generation's digital preferences and habits.
Now inside the metaverse, Gucci Vault Land fosters that setting for the House, contemporary creators, Web3 enthusiasts, and the next wave of digital-native users to seamlessly join with no physical constraints.
Gucci Vault Land visitors can explore an interactive Gucci-decorated metaverse and participate in quests to unlock digital raffle entries and exclusive Gucci-licensed collectibles.
Before the luxury fashion brand was established, founder, Guccio Gucci was always one to observe and implement the most relevant innovations and trends.
In 1921, Gucci transformed the original, Florence-based leather goods import business into the timeless global brand it is today thanks to Gucci's eye during his time working at a luxury London hotel – where he noted the visitor's preferences for high-class fashion and leather.
Today, Gucci's iconic gold "G" monogrammed leather goods and apparel stays ahead of the curve with a devoted target on the next generation of the web and its customers.
Gucci continues to note and apply the rising acceptance of Web3, by placing this immersive, "play-to-know narrative" inside the growing virtual world of The Sandbox.
Over 65% of The Sandbox visitors fall between the ages of 18 and 34 years old which is practically the same target market as Gucci – which has half of its customers aged 35 years old or younger. Gucci Vault sourced a fitting environment for cultivating its mission of bringing various perspectives together in an interactive experience and accessible metaverse experience.
Gucci continues to inspire and attract the masses as it's considered one of the most valuable brands in the world today, with a brand evaluation of $18.1 billion USD in 2022.
In 2015 the brand hired Alessandro Michele as Gucci's creative director, who has since brought the brand to reach a predominantly young target group. Whether it's musical artists, Harry Styles, and Lana Del Rey, the famous actor, Jared Leto, or YouTube star, Jeffree Star, Michele has sparked a current-day love for Gucci in the same generation that's showing the most acceptance for Web3.
It should also be mentioned this is not Gucci's first interaction with Web3.
Gucci Vault, first brought to life by Michele in celebration of Gucci's 100th year in 2021, was intended to immerse digital visitors into the house's past, present, and future. The debut presented a virtual shelved collection of rare and vintage Gucci capsules, limited-edition pieces, along with other digital engagements that aren't transactional.
In May 2021, Gucci launched a film, issued as an NFT inspired by its Aria collection – which of course had the younger generation's attention by using rapper, Lil Pump's song, "Gucci Gang" as the runway's tunes.
As the first NFT distributed by Gucci, the brand extended access to its seasonal collection runway show through a new and in-fashion distribution channel — digital assets.
During the global NFT craze in January 2022, Gucci teamed up with the entertainment brand SUPERPLASTIC to unveil a limited series of CryptoJanky NFTs called SUPERGUCCI — which each included a matching physical ceramic figure.
Despite the seemingly innovative and futuristic approach, Gucci ensured to still tap into its past as the sculptures were handmade in Italy, and the NFTs were designed using Gucci's vibrant history as inspiration.
In July 2022, Gucci bought into SuperRare's NFT marketplace DAO, with $25k USD worth of RARE tokens. Partnering with Superrare, Gucci Vault unveiled the luxury house's first experimental NFT space, "Vault Art Space."
Vault Art Space transformed Michele's original vision of a virtual vault of antique pieces into three waves of highly sought-after NFTs.
"As we venture further into the Web3 realm, Vault Art Space naturally expresses this facet of Gucci's heritage in an experimental and contemporary way," said Nicolas Oudinot, EVP of New Business at Gucci and CEO of Vault.
Fast forward back to today, Gucci's entrance in The Sandbox is an extension of the brand's lively past mixed with its new dedicated presence to the metaverse.
As the next wave of internet users expresses a large focus on digital identity, the demand for digital fashion has significantly been on the rise. In response, luxury fashion brands have turned to the blockchain in hopes of redefining fashion and clothing through a digital lens today.
In July 2022, Morin Oluwole, director and global head of luxury at Meta, advised luxury brands to explore "hybrid multidimensional shopping experiences," – which have since been developed by many key players.
Other luxury brands such as Prada, Balmain, Bulgari, and Tommy Hilfiger have all embraced Web3 in launching metaverse shopping and NFT-issued merchandise for its digital-born users.
This past month we even saw a variety of fashion-focused accelerators formed to shape the future of Web3 and luxury clothing.
In other fashionable metaverse news, Vegan sneaker LØCI brings its ethical footwear into the metaverse.