Hashflow Is Bringing Gamified DAO Governance To The Metaverse
In a new partnership with Magic Eden that will help make DEX's more accessible to DeFi participants.
Hashflow Is Bringing Gamified DAO Governance To The Metaverse
In a new partnership with Magic Eden that will help make DEX's more accessible to DeFi participants.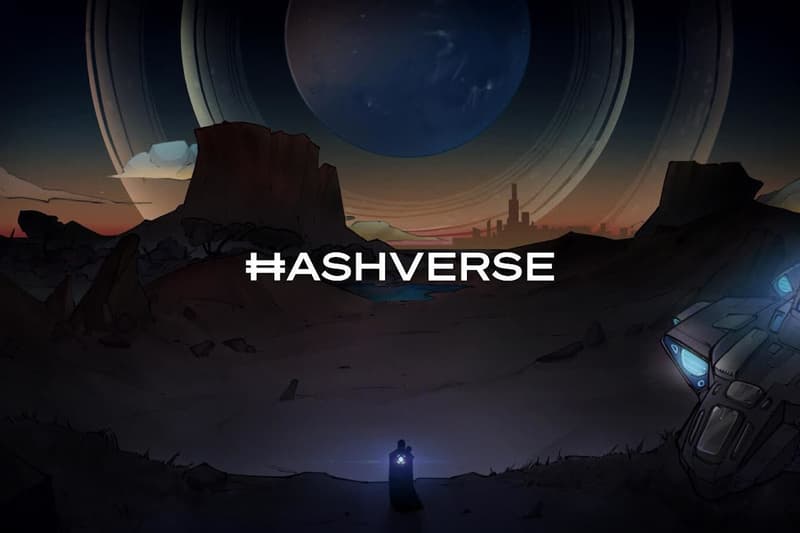 Magic Eden is partnering with a leading decentralized trading platform, Hashflow to support its new NFT collection and storytelling DAO.
Launched in August 2021, the San Francisco-based DEX, Hashflow, differs from the traditional trading experience as a bridgeless cross-chain swapping platform, that also utilizes a "request-for-quote" (RFQ) model in DeFi — rather than the mechanisms utilized by traditional AMMs (automated market makers).
Through an RFQ model, Hashflow is able to provide its users with guaranteed price execution, so traders experience zero slippage and maximize value in every trade.
Enter The Hashverse
Hashflow's "Enter the Hashverse" NFT collection will deliver holders exclusive utility in its upcoming Hashverse – a gamified, story-driven, and NFT-powered DAO.
Through Magic Eden's in-house collection partnership program, Enter the Hashverse will serve as the first mystery box NFTs to live on the Magic Eden Launchpad.
The NFTs will be minted on the Ethereum blockchain and issue practical and unique capabilities within the Hashverse.
A Playful DAO Experience
The Hashverse, according to the announcement, is a story-driven, gamified governance platform for individuals to actively participate in immersive quests, earn rewards, and voice the direction for the future of Hashflow's protocol.
To newcomers, DeFi often comes across as intimidating and inaccessible for those wanting to learn and navigate its waters. By designing its ecosystem as a newly formed DAO, Hashflow specifically addresses those insecurities by uniquely combining DeFi, NFTs, and GameFi elements into a dystopian storyverse that is familiar and organic to the everyday consumer.
With detailed visual designs created by the Disney, Marvel, and HBO featured artist, Luca Nemolato, the digital setting will make learning about DeFi a much more engaging practice.
In its partnership with Hollywood creative agency, Superconductor, the Hashverse is the embodiment of Hashflow's inclusive governance model that capitalizes on today's rising infatuation with Web3 storytelling.
Storytelling Governance
With this recent upsurge of new storytelling NFTs, the Hashverse seems to be one of the earliest use cases in applying that story-driven model to a DEX governance platform.
"We are creating a new, level playing field where anyone can rise through the ranks to govern the protocol, all while enjoying an interactive experience," Hashflow co-founder and CEO Varun Kumar told Hypemoon.
Kumar also said that The Hashverse enhances that governance model through the collection and trading of in-game artifacts and loot items, while simultaneously welcoming users to help shape and craft the future of Hashflow's protocol.
The playable missions with a user-friendly rewards system have redefined the traditional role of a DAO governance — making it inviting and enticing to both blockchain degens and Web3 newcomers.
"We want to change the existing paradigm that governance is boring. The Hashverse is designed to make governance an exciting, inclusive, and rewarding experience that anybody can participate in," Kumar added.
In other metaverse news, PwC Hong Kong signs with TerraZero for metaverse development.