Jewelry Designer Jury Kawamura Brings His EYEFUNNY Label Into Web3
With a collection of limited edition NFTs, marking his first global offering.
Jewelry Designer Jury Kawamura Brings His EYEFUNNY Label Into Web3
With a collection of limited edition NFTs, marking his first global offering.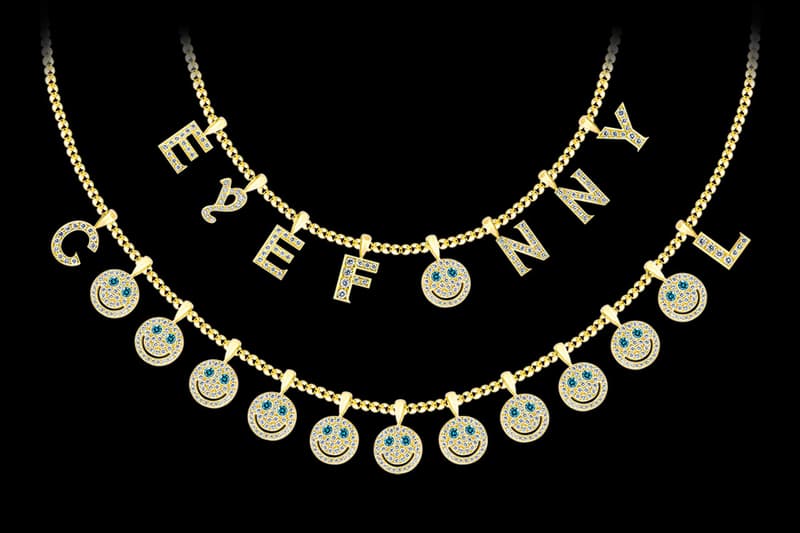 Tokyo-based jewelry label EYEFUNNY is looking to enter the realm of Web3 through a limited edition NFT offering, designed by the brand's founder Jury Kawamura.
Established in 2005, the label quickly grew to garner the attention of a global audience and is known for its iconic diamond-encrusted smiley face motif. Kawamura's jewelry has also become extremely popular among celebrities, with clientele ranging from names like J Balvin to Marc Jacobs.
Through his NFT offering, Kawamura hopes to introduce EYEFUNNY to a broader audience and contribute to the overall advancement of the Web3 space.
— EYEFUNNY (@EYEFUNNY_TOKYO) August 3, 2022
Jury's Why
"NFTs are taking over the business scene and I thought, why not take a leap in as well?" shared Kawamura, adding "I believe that it is the basic technology to embody composability, which is a paradigm shift from the closed business world of the past."
He went on to explain that while NFT technology is still in its infancy, he believes that bringing his brand and creative offerings into the realm may help contribute to the development of the overall space, even if only on a small scale.
This belief Kawamura shares is accurate in the sense that every single contribution to the NFT space acts as a case study of some sort and allows creators in various sectors to build off one another's experience. In this case, Kawamura may very well inspire others in his direct network to try the same.
Creativity and Collaboration
The label has a rich history of collaboration with several celebrated artists, including names like Sorayama Hajime, Daniel Arsham, FUTURA, and more.
Each design is approached with the intention of bringing joy to the collector. According to Kawamura the concept is no different with the NFT collection, in that "beautiful objects inspire the beauty within us, and lead us to act with dignity and compassion. Our souls are ignited and our actions reflect our inner beauty."
This sentiment is clear to see from the label's marketing to its finished designs — especially its iconic smiley face motif.
We made the smileys because we need more smiles in 2022. #SMILEYGOLD pic.twitter.com/oX3cNit1bl

— EYEFUNNY (@EYEFUNNY_TOKYO) September 28, 2022
A Global Audience
"EYEFUNNY jewelry can be bought only in Japan, and that has been the case ever since. On the other hand, NFTs could be bought anywhere," shared  Kawamura.
He also went on to explain that other benefits of utilizing NFT technology include the ability to offer collectibles to individuals who might otherwise not be able to afford the physical representation.
The offering also allows for the label to attract a new audience and expand visibility to the world and culture that is found in the jewelry scene.
The Token
"There are digital images of EYEFUNNY's jewelry uploaded to websites and social media platforms such as Instagram. These images are all photographs of the actual objects. But I took a step further when creating the images of my NFTs," said Kawamura adding that "the images I created are all hyper-realistic CG to emphasize fancy vivid colors for all 1152 pieces in my collection."
Each of the NFTs rotates to show the full 3D design of the smiley face motif. Another aspect of the design that Kawamura found to be possible by using NFTs was the ability to create and offer colors that are very rare or ultra-expensive in the physical form — allowing him to unleash his creativity.
From a utility standpoint, each of the 1152 tokens will grant holders priority access to events and future projects by the label.  In addition, there will be a raffle in which a select few holders will win a physical piece of jewelry. At the time of writing the number of physical pieces and the date of the raffle are yet to be shared.
EYEFUNNY has shared that it is working on a variety of different projects, including some in areas like the metaverse, jewelry, and art. The label's entry into the space is not only a benefit to collectors and the expansion of visibility for itself but also something that other designers might be able to learn from as they look to do the same.
Elsewhere in Web3, see how Sotheby's is bringing the digital-born K-Pop group Aespa into NFTs.