Knostalgia Festival To Bring Hip-Hop and Martial Arts Fans Into The Metaverse
In celebration of the artist's new audio-visual rap album, "Knostalgia."
Knostalgia Festival To Bring Hip-Hop and Martial Arts Fans Into The Metaverse
In celebration of the artist's new audio-visual rap album, "Knostalgia."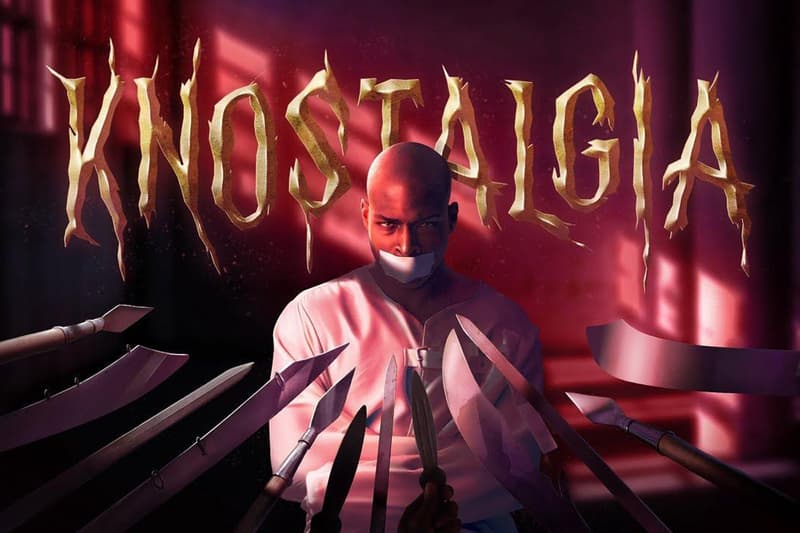 1 of 2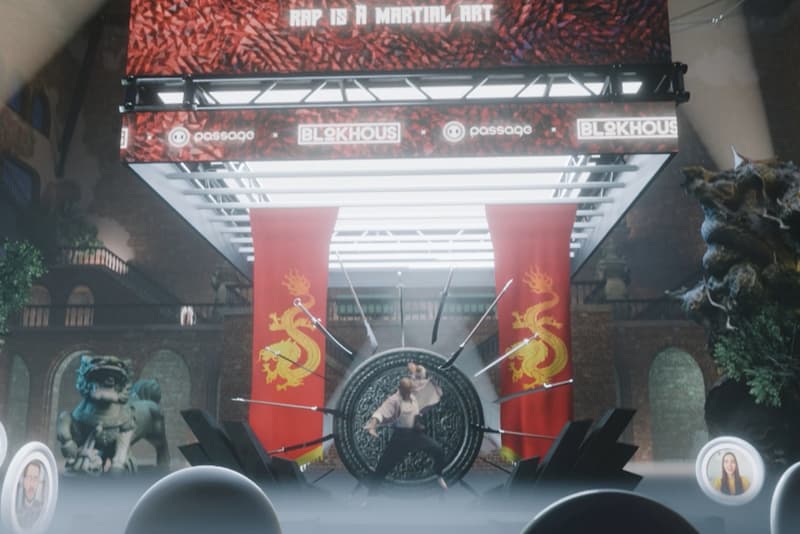 2 of 2
Rap Is A Martial Art has shared his newest project, "Knostalgia" which includes the upcoming hip-hop and martial art festival scheduled to take place inside the metaverse.
Philippe Prosper, better known as, Rap Is A Martial Art is an American rapper, writer, and former martial artist known for his rhyme craftsmanship and martial arts-themed musical records.
Blending the world of hip-hop with the heritage of martial arts, Rap Is A Martial Art will present a first-of-its-kind event in an immersive digital setting on February 25, 2023.
"It's been a long-time dream of mine to merge the worlds of hip-hop and martial arts in one event," shared Rap Is A Martial Art.
Two Worlds Collide
The Knostalgia event will include a variety of performances, panel speakers, meet and greets, and special appearances centered around Rap Is A Martial Art's upcoming audio-visual rap album that tells a fantasy Kung Fu tale.
According to Rap Is A Martial Art, Knostalgia can be described as "an action-packed narrative with the lyrical imagery of a Hong Kong style action film and the outlandish storytelling of a Slim Shady freestyle."
The event's lineup will comprise both notable hip-hop and martial artists such as the Wu-Tang Clan's founder and leader, RZA, Everything Everywhere All At Once's fight choreographers, Martial Club, Cory Gunz, as well as Mickey Factz and Pendulum Ink.
"It's called 'Rap Is A Martial Art' or 'RIAMA.' It's a new kind of event.

Hip-hop & martial artists performing in 3D at Blok Hous. You can walk around the stage live while artists backflip over you.@PhilippeProsper is bringing an insane line-up of talent…"

- @lexavellino pic.twitter.com/nYp6trKRkP

— Blok Hous (@BlokHous) April 16, 2022
General admission tickets for Knostalgia involve festival admission, the main stage concerts, a customizable metaverse avatar, and a limited edition NFT pack. The early-bird tickets will additionally provide access to live Q&As with artists, private fireside chats, rare metaverse wearables, and a pre-festival gathering with the guest attendees.
The Metaverse Way
Knostalgia will be held in Passage, an ecosystem and platform for building and connecting virtual and physical experiences in the metaverse.
By hosting Knostalgia in Passage's metaverse, the experience will embrace spatialized audio, interactive actions, and 3D video chats producing an engaging event with no geographical constraints.
"The Passage team shares my disruptive, out-of-the-box DNA. With top-notch 3D aesthetics and an unparalleled vision, they were the ideal partner and right hand to bring this experience to life," explained Rap Is A Martial Art.
By utilizing a metaverse setting, Rap Is A Martial Art is able to share his own personal and creative style with a global reach through live interactions with iconic artists and VIPs.
"As Martial Club, we have long prided ourselves in being on the cutting edge of martial arts in cinema. We are excited to work with Passage and Rap Is A Martial Art to contribute to a future where martial arts and hip-hop can be experienced on a whole new level in a virtual space," shared Daniel Mah, co-founder of Martial Club.
As traditional concert venues have physical limitations set in place, Rap Is A Martial Art can truly transport his fans and followers into his unique world and visualization of Knostalgia.
"Innovation is key to the survival and evolution of our art form, and we believe the metaverse is the platform on which we can elevate it to the highest level," Mah added.
Passage's Path
Built on the Cosmos Network's blockchain, Passage offers a variety of tools and capabilities to issue NFTs, live streaming, and 3D communications in an accessible and customizable metaverse.
Passage makes it simple for users to enter the metaverse given no applications or downloads are necessary while being available on any form of device.
Passage recently appointed the entertainment and Web3 veteran, Caleb Applegate as the firm's new CEO. Applegate is currently leading Passage's $9.2 million USD private sale for the project's native token, PASG.
Previous brands that have hosted custom experiences with Passage technology include Amazon Studios, Capitol Records, and American Girl.
In other metaverse news, Zuckerberg's "open metaverse" might still come with centralization.