The Future Is Latina: Empowering STEM Changemakers Through NFT Portraits
Celebrating a toast to the achievements of Latinas revolutionizing the tech industry and uplifting their communities in honor of Hispanic Heritage Month.
The Future Is Latina: Empowering STEM Changemakers Through NFT Portraits
Celebrating a toast to the achievements of Latinas revolutionizing the tech industry and uplifting their communities in honor of Hispanic Heritage Month.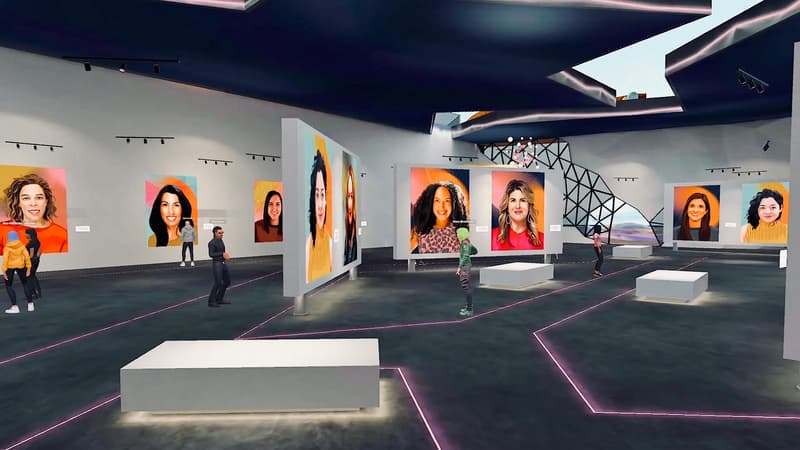 1 of 2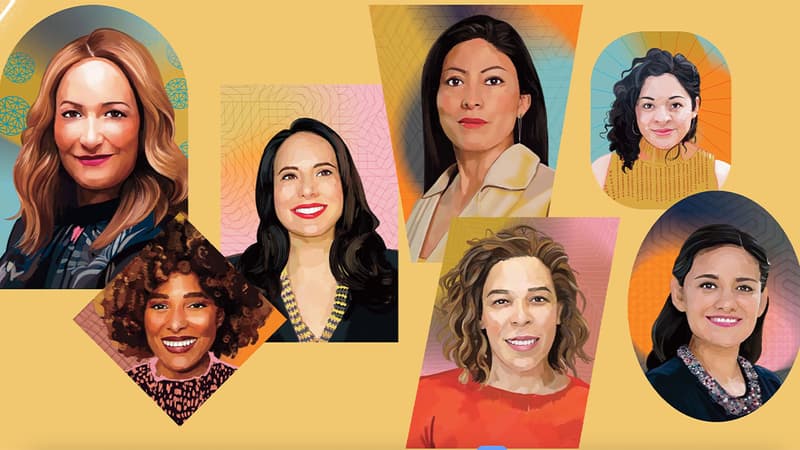 2 of 2
Last month, Latinas in Tech, a non-profit organization that aims to connect, support, and empower Hispanic women working in technology, debuted its first virtual art exhibition — Luminarias — in partnership with Korbel California Champagne, spotlighting 30 Latina change-makers throughout the STEM (Science, Technology, Engineering, and Math) industries inside the metaverse. 
Since its 2014 inception, Latinas in Tech has expanded beyond Silicon Valley to a large number of cities around the world, consisting of engineers, cybersecurity experts, data scientists, business development leaders, public relations professionals, journalists, bloggers, investors, recruiters, and everything surrounding the tech ecosystem.
The 30 honorees, ranging from corporate executives to digital creators, were represented as individual NFT portraits and featured in a fully immersive VR gallery.
Its latest live event, "The Night With The Artist," featured award-winning illustrator and digital artist Lucia Diaz in the spatial metaverse gallery that will be displayed the Luminarias collection.
"Luminarias is a celebration of legacy, excellence, and innovation," said Gary Heck, Korbel President and Owner.
"For this year's Hispanic Heritage Month, we not only wanted to recognize the historic contributions of the community but also showcase how they are also helping to shape our future. Korbel is honored to partner with Latinas in Tech for our very first entry into the metaverse that's both culturally-led and purpose-driven."
The Luminarias exhibit, according to the non-profit, is inspired by the careers of their honored guests. Visitors are invited to traverse a brief labyrinth to reach the final destination: Luminarias gallery. A sprawling, two-level venue featured NFTs collections on the first floor, with an outdoor, sunlit meeting space on the roof.
Visitors were able to take in the picturesque views from above, as well as a final statement by Luminarias that stretched into the sky. During the event guests invited to gather on the sunlit rooftop of the virtual venue for a warm welcome and brief speech from the artist, Lucia Diaz alongside an introduction to the founders of Latinas In Tech and Korbel.
"I'm thrilled to be part of such a timely and important conversation happening within the Hispanic community," said Lucia Diaz, who has previously collaborated with global luxury fashion and beauty brands. "For this NFT collection, my intention was to portray each of the Luminarias as relatable iconoclasts that were both inspirational and aspirational. I want guests coming out of this exhibition to feel like anything is possible, especially in the age of the Web3 and the metaverse."
La Artista (The Artist)
Lucia Diaz, an award-winning and beloved illustrator and digital artist within the latino/latinx/hispanic NFT community. As a first generation Colombian-American, Diaz is also the founder of LUCIA DIAZ, a Latina-owned business that empowers and honors Latinas through high-quality illustrations.
Her artworks, which illustrate a consistent representation of "comunidad" (community), are created with the goal of providing cultural representation and pride so that mujeres poderosas (powerful women), can see themselves represented in the world.
Throughout her career, Diaz has collaborated with brands such as CHANEL, Carolina Herrera, Marciano, Guess, Saks Fifth Avenue, Amazon Handmade, and Estee Lauder, to name only a few. She is been featured by such as Marchesa, Rodarte, Artivive App, Adobe, Fierce by Mitu, Bold Latina, and We Allow Grow Latina.
Diaz told Hypemoon that as a child, she would visit her grandparents in Colombia on their farm, and would spend hours drawing landscapes and portraits.
"My grandfather Jose Manuel always encouraged my art. He even bought me a sketchbook to keep illustrating. My grandmother Lucia Builes was one of the first people to purchase a commissioned piece. My grandparents and parents did not have the opportunity to pursue their dreams, they were rural farmers – and so I made it my mission to be the illustrator to honor all of my ancestors," she said.
The themes explored throughout her art express pride, power, and a deep cultural representation of latina women who are revolutionizing their fields and lighting a path for the future generations. The art beautifully depicts the individuals through radiant colors and features, ranging from corporate executives to digital creators, honorees are represented in NFTs signature personal portraits and showcased within the immersive VR gallery.
"The Art of Representation is the reason why I create and illustrate. After 12 years of working in corporate beauty & big tech companies, I never really saw Latinas represented in a positive light. Making sure young Latinas see themselves in my work will empower them to believe they belong in every space. As a first-generation Latina and daughter of immigrant parents, we live in between two different cultures and are expected to show up perfectly in both worlds. I want to remind Latinas they are more than enough and that they don't need to prove anything to anyone," Diaz told Hypemoon.
I've partnered with @latinasintechorg and @korbel_1882 to present ? Luminarias, a virtual art exhibition and NFT auction spotlighting 30 Latina changemakers.

It was an honor to create Individual NFT portraits of the luminarias, launching on September 15. ? pic.twitter.com/ZXPioSsOUa

— Lucia Diaz ?? (@holaluciadiaz) September 12, 2022
These portraits will forever memorialize these empowering women on the blockchain. 
Lucia's portraits can be purchased as NFTs with charity, and all proceeds go to Latinas in Tech. 
The Future is Latina 
While women represent 28.8% of the tech workforce in the United States, Latina women only account for two percent, according to recent research. This significant gap, along with a highly-publicized wage gap among Latinas, has led to calls from communities and industry leaders for more Latinas to pursue STEM careers.
Since 2014, Latinas in Tech has worked hand-in-hand with leading tech companies to create safe spaces for education, mentoring, and hiring.
"Luminarias shines a light on some of the extraordinary Hispanic women who are illuminating career paths for Latinas in STEM," said Rocío van Nierop, Co-Founder and CEO of Latinas in Tech." Latinas in Tech is incredibly proud to partner with Korbel to raise a toast to these pioneers and role models who are making tremendous contributions to their industries and our community as a whole."
Latinas working in the tech can face challenges due to the lack of women and Hispanic representation in the industry. These challenges may include not being taken seriously when expressing their views, struggling to negotiate fair pay and promotions, dealing with imposter syndrome, or adapting to the work culture of the U.S. as an immigrant.
Diaz and Latinas In Tech are driving forward the overall representation of latina women in the Web3 world and through this collection have shown the power of NFTs , alongside opening the door for opportunities for more latina women to be onboarded onto the industry.
"Latinas deserve to feel seen, heard, and represented. As a first-generation Colombian-American, I want women of color, girls growing up as first-generation Americans, and all women smashing their goals, to feel like they matter. Like their accomplishments matter. It's my life mission to make sure that Latina's stories are shared and recorded in history. As a teenager, I remember only seeing Frida Kahlo in our Art History books, and in American History, I rarely saw any Latina's stories and accomplishments shared in our textbooks. This is why I fight for diversity and inclusion in every project that I work on, and every illustration I create," she said.
Every year, Hispanic Heritage Month is celebrated between September 15th and October 15th, and honors the many contributions, diverse cultures, and vast history of the Hispanic/Latin/latinx community. The collaboration between Latinas In Tech, Korbel, and artist, Lucia Diaz further create an experience on Hispanic Heritage Month through a fully immersive virtual gallery unlike any other.
Those interested in visiting the immersive gallery are encouraged to create an online avatar and attend the spatial gallery. The metaverse exhibit can be accessed  through VR headsets, computers, tablets, and/or smartphones.
In other Web3 news, Lisa Carmen Wang Launches "Bad Bitch Empire Fund" For The "Unapologetic Women" in Web3.