Vegan Sneaker LØCI Brings Its Ethical Footwear Into the Metaverse
In a new collaboration with Aglet, which follows the company's recent $4.5 million USD seed funding round led by Leonardo DiCaprio.
Vegan Sneaker LØCI Brings Its Ethical Footwear Into the Metaverse
In a new collaboration with Aglet, which follows the company's recent $4.5 million USD seed funding round led by Leonardo DiCaprio.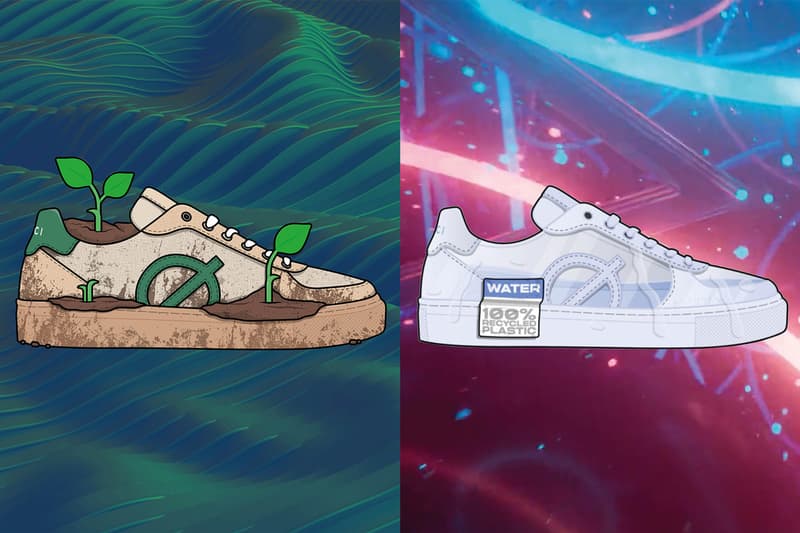 1 of 2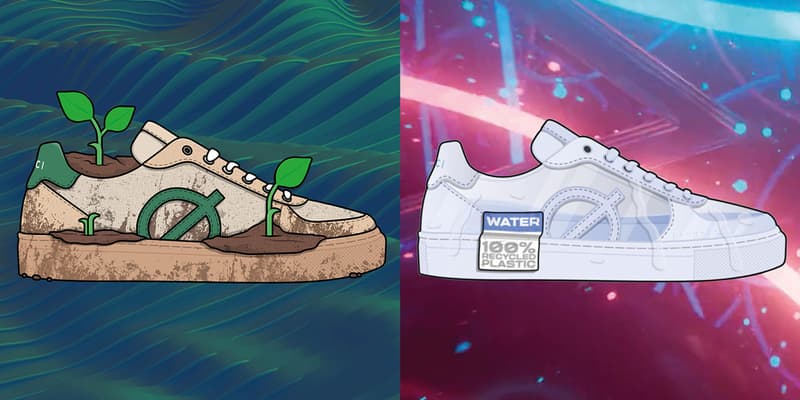 2 of 2
As one of the fastest growing vegan footwear brands in the world, LØCI continues to prove that its work on our planet goes way beyond the footwear industry.
This week, the 15-month-old sneaker company announced its $4.5 million USD seed funding round, led by Academy Award-winning environmentalist, Leonardo DiCaprio. LØCI previously raised $1 million USD last year in a pre-seed round.
DiCaprio has spent the majority of his Hollywood career making considerable strides in addressing water waste, climate catastrophes, and other humanitarian disasters. "I am proud to be an investor in LØCI, a brand dedicated to minimizing its environmental impact, and centered around creating cruelty-free ethical footwear," DiCaprio told The Hollywood Reporter.
Other investors participating in the round include Martin Ott, Adidas' former global head of M&A and venture, and James Carnes, Adidas' former VP of global brand strategy and sustainability.
Launched in 2021, the British vegan sneaker company prioritizes sustainability above all else, minimizing our "animal product" footprint in the fashion industry, while also seeking to stem the flow of plastic into the world's oceans.
The chic vegan sneakers have attracted the palette of numerous A-list talent including Jessica Alba, Ben Affleck, Mila Kunis, Eva Longoria, Nikki Reed, Olivia Wilde, and more.
LØCI's shoes, which are produced in Europe from recycled ocean plastic (rather than leather that's made from animal hides), also contain bamboo, natural rubber, recycled foam, and natural cork that make the product "completely vegan." The sneaker company donates 10% of all online profits to wildlife conservations.
With approximately 8 million pieces of plastic making their way into the world's oceans daily, the LØCI says that within its 15-month lifecycle, it has prevented nearly 1 million plastic bottles from ending up in the oceans, as each pair of shoes contains the equivalent of 20 PET bottles.
Taking its next step beyond traditional fashion, LØCI is now targeting next-gen consumers with its heels on the floor of the metaverse.
Earlier this month, LØCI announced that it would be partnering with the online sneaker world, Aglet, to create 17 different digital-only LØCI footwear styles for Aglet's 3.5 million active user base of gamers and sneakerheads. 
The digital move-to-earn (M2E) game is similar to the mobile AR game, Pokemon Go – rather than walking around to catch Pokemon, users are able to buy virtual sneakers or get them by walking around and earning points. 
As of last April, the company had raised nearly $7 million USD in its latest round of funding. Investors included Sapphire Sport, Lakestar Ventures, Forecast Ventures, and angel investors Matt Miesnieks (6D.ai, Niantic Labs), Nate Mitchell (co-founder Oculus), and Greg Castle (Anorak Ventures). 
Of course, LØCI's signature "The Ten" high-top styles and "The Seven" low-top styles will be available through Aglet's online world. 
LØCI co-founder and CMO, Philippe Homsy told Hypemoon that Web3 and the digital community can help scale and amplify both its message, as well as "the message of every brand motivated to do good and make the world a better place."
"Through projects such as this one with Aglet, it creates a new space where people have a chance to engage with the brand in an interactive way, before they part with a single dollar. Every time someone engages with LØCI it's an engagement with our message, our mission, our purpose – and a step towards changing the future," Homsy added.
Homsy also emphasized the importance of this tectonic shift we are seeing in our technological infrastructure, with the internet creating a new space of possibility – rather than replacing what the physical world has made possible for us.
"As we all stand looking forward towards a new third space beyond the internet and into the metaverse, we see this as a new third world of possibility and opportunity opening up and as a collective society, we've only just started exploring the scope of that. Possibility breeds innovation, and innovation leads to change," he said.
Another element to its collaboration with Aglet is LØCI's design competition, which celebrates  Aglet's Creators Month and encourages its users to create and submit their own digital sneakers, which semi-finalists will have minted as a 1-of-1 NFT.
The winner of the competition will have their design turned into an IRL sneaker that will go to market in 2023, according to a recent tweet. 
Creators Month is back and better than ever!
This year's Creators Month Sneaker designing competition is sponsored by @lociwear
Grab your pens, stylist, brushes, and get ready to design ✍️
More info coming soon!#Loci #Aglet #CreatorsMonth #SneakerCompetition pic.twitter.com/VJ13P60Iim

— Aglet (@AgletApp) October 18, 2022
In other NFT news, Rick Ross looks to Web3 in building deeper relationships with fans.