Magic Eden Goes Optional On Creator Royalties
Sparking another heated debate surrounding NFT creator royalties.
Magic Eden Goes Optional On Creator Royalties
Sparking another heated debate surrounding NFT creator royalties.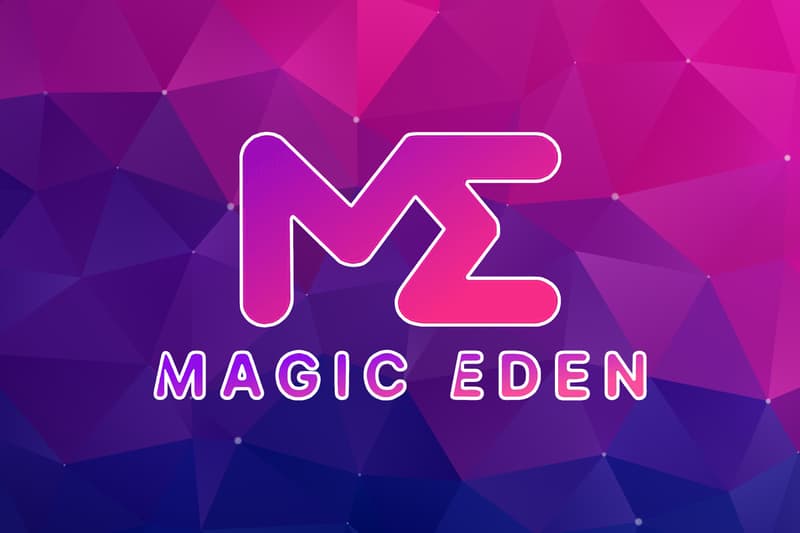 This week, waves rocked the NFT community after Magic Eden announced that it would be changing the once "mandatory" creator royalties on its platform to "optional" for NFT creators.
The royalty debate has officially resurfaced as the industry argues whether the decision-making power for NFT's creator royalties belongs in the hands of the buyers or sellers/creators.
Ultimately deciding between the foreseeable future of NFTs, one side believes in following the market trend and accepting no creator royalties, while the other side argues that Web3 should create its own ecosystem, regardless of trends or market influences.
At no surprise, the NFT community wasn't too thrilled after the October 15 announcement.
Solana, one of today's most popular NFT marketplaces, has served as the primary blockchain for Magic Eden, where NFT buyers will now have the ability to pay "zero royalties" to sellers/creators when deciding which of their digital assets to purchase.
For those just coming into the space, NFT royalties give a seller/creator a percentage of the sale price each time their NFT creation is sold on a marketplace – in this case, Magic Eden.
In most cases where royalties are written into the terms of the smart contract, these payments are perpetual and automatically distributed through the smart contract beyond the initial mint/first sale. With most of today's marketplaces, the royalty percentage ranges from five to 10 percent.
Source: Cyberscrilla
While Magic Eden isn't doing away with the option to pay a seller their proposed royalty, buyers will now have the option to toggle and choose to pay a seller either "half" or "none."
A Blizzard Of Backlash
At no surprise, Magic Eden was certainly met with waves of backlash from the NFT community, adding another topic of discussion in the overarching royalty debate.
Many throughout the community argue that creator royalties are "crucial" to the foundation of this space, and to deprive a creator of that revenue stream, serves only to devalue that artist's work and disincentivize creator participation and new projects in this space.
In other words, we would be going backwards into the pitfalls of Web2 that has given birth to Web3's vision for shared creativity, co-ownership, and freedom of expression.
Artist and founder of NFT Now, Matt Medved, has been extremely vocal throughout the debate, as both a producer and entrepreneur, about the space going back to the negative and cynical roots of Web2.
0% royalties are a non-starter. We're not going back to web2 bullshit.

— medved (@mattmedved) August 13, 2022
Plenty of other community members chimed in, sharing their own views and opinions on the benefits, or drawbacks of required royalties.
now that we have a home, let's get rid of this foundation. we probably don't need it.

no builder or homeowner, ever.

creator royalties are part of the foundation we stand on.

— j1mmy.eth (@j1mmyeth) October 15, 2022
Creators create the value, buyers provide the liquidity. However, royalties are what make it sustainable, esp as vast majority of artists and projects are not 'rich'.

Royalties align incentives.

Secondary market exists with royalties already so no need to change.

— Sillytuna x Clodhoppers (@sillytuna) October 15, 2022
gm.

NFT creator royalties should not be optional ?‍♂️

— jf❌ (@jfx) October 15, 2022
Magic Eden's controversial move, however, wasn't the first time the community was triggered by the royalties debate.
SudoSwap
In April 2021, SudoSwap unveiled SudoAMM – an on-chain royalty-free NFT marketplace and trading platform on the Ethereum network, which removed the ability for sellers to profit off NFT transactions in the secondary marketplace.
Changing up NFT trading norms, SudoSwap's marketplace reflects its DEX platform with automated market making (AMM) algorithms and liquidity pools. Traders have shared the attractiveness of this structure given the NFT's abilities and relatively low fees.
Due to SudoAMM's nature, many creators have opted to sell their digital assets on competing platforms with royalties. However, NFT owners have expressed favor for the efficient pricing and option to create their own pools.
X2YX
X2YX is another decentralized NFT marketplace that has elected to challenge the traditional creator royalties as well. X2Y2 presented that it would allow buyers to determine the amount of royalties they would like to give to projects this past August.
Without entirely disappointing its creators, X2YX decided that allowing buyers to decide the percentage of paid creator royalties would be the best way to compete with rivals – while maintaining a low-fee platform.
Despite these protocols, SudoAMM and X2YX are positioned within the top six NFT marketplaces by volume over the past three months, according to NFTGO. As a non-mandatory royalty marketplace, X2YX hosts just about 800,000 ETH in sales over the past three months, compared to competitors like LooksRare and Element, which have only accumulated a combined 131,000 ETH.
Proven by the two, having a zero-royalty policy does not prohibit platforms from success or sales – bringing light to ME's new change.
Sharing The Numbers
The Web3 community ensures that businesses in this space make informed decisions, proven by the numbers. Therefore, ME has articulated its confidence in this decision by proving detailed data – highlighting the trending shift toward optional creator royalties.
The above charts demonstrate the significant incline in wallets using voluntary royalty marketplaces to buy and sell NFTs.
On The Bright Side
The marketplace has also shared that the recent choice is not permanent and ME will no longer be receiving any percentages of its creator's NFT sales.
In lieu of ME's change in royalties, the marketplace launched a $1 million USD Creator Monetization Hackathon in support of its creators. The Creator Monetization Hackathon will fund the development of pro-NFT royalties' tools and solutions.
ME is open to new ideas and willing to collaborate with its users and partners in forming a new business model that will benefit a sustainable creator ecosystem.
In other NFT news, World of Women fosters its community with storytelling, awards, and education.