Gaming Studio Mushroom Party Opts for "Perspective" In Decision to Stay With Magic Eden 
Pointing to other considerations including the platform's catered audience, business model, and longevity.
Gaming Studio Mushroom Party Opts for "Perspective" In Decision to Stay With Magic Eden 
Pointing to other considerations including the platform's catered audience, business model, and longevity.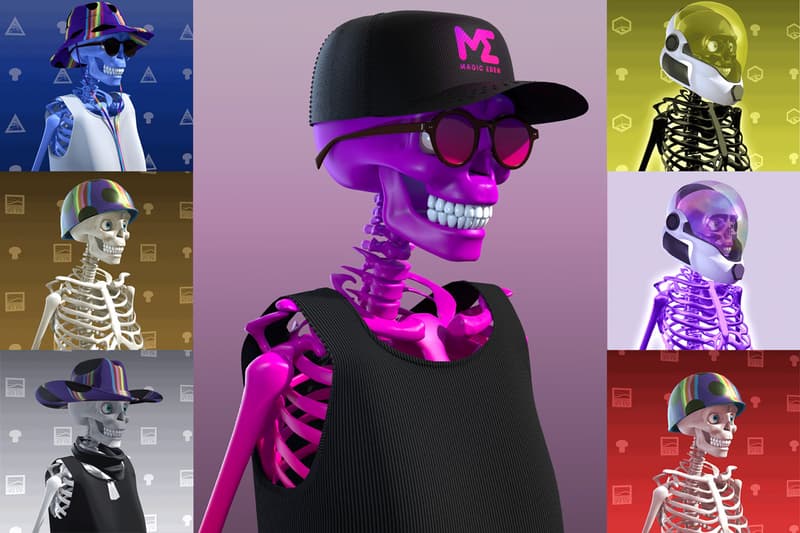 Last week's controversial decision by Magic Eden to change its once mandatory creator royalties on the platform to "optional" has continued to spark ongoing debate as to whether currently hosted projects will remain on the platform. 
?After some difficult reflection and discussions with many creators, we've decided to move to optional royalties on @MagicEden.

Effective later today, we will also begin running a promotion to waive our platform fees.

— Magic Eden ? (@MagicEden) October 15, 2022
In the latest round of the royalty debate, the Web3 community stands in an argument about who should make the decision regarding NFT creator royalties — the buyers or the sellers/creators themselves.
One side believes in following the market and rejecting to pay creator royalties, while the other argues that Web3 should create its own ecosystem, despite market trends.
However, not everyone is entirely moved by Magic Eden's recent decision. Play-to-earn (P2E) game studio, Mushroom Party told Hypemoon that it will still be utilizing Magic Eden's platform for its upcoming genesis NFT collection and that there may be more behind the platform's tough decision to revoke mandatory royalties, given who it currently caters to.
Launched last November by co-founders Corey Passarella and Gabriel Unruh, Mushroom Party creates fun, hyper-casual, arcade-style games by leveraging Web3 tech with the nostalgia Web2 games bring to provide gamers with low barriers of entry and recognizable concepts that don't feel "different."
Housed on the Solana network, Mushroom Party gamers earn SOL while playing low-stake games that mirror degen-themed games like Wordle, Minesweeper, rock-paper-scissors, and other sweepstake contests that allow for the possibility of winning blue-chip NFTs. 
Its recently launched genesis NFT collection, Mushroom Party Soldiers, will allow holders to receive a percentage of SOL from the studio's entire weekly game earnings, in addition to access to the studio's future game development. 
Our collection is land, sea, air and space themed ?

You'll find this Soldier zooming through the skies on his mushroom-powered jetpack

By covering all four branches of the military, our Soldiers are on duty in every part of the metaverse, protecting it & pushing it forward ? pic.twitter.com/4P5oCrtN5X

— Mushroom Party MINT IS LIVE ? (@JoinMushroom) October 24, 2022
"This tough decision by Magic Eden is a double-sided sword," Mushroom Party's CEO and co-founder, Corey Passarella told Hypemoon. 
"One side alludes to the fact that the platform went back on its word and is now taking away from possibly one of the main lures for artists to enter the Web3 space. On the other hand, Magic Eden really cares about the longevity of their business by making sure that their business is able to serve this space over the long term," he explained. 
So, why does Passarella seem unphased by ME's controversial decision? It all comes down to perspective.
Identify Who These Platforms Cater To
The first question, according to Passarella, that must be asked is who platforms like Magic Eden are actually catering to. 
The Mushroom Party CEO told Hypemoon that he believes the NFT platform is catering to "three different constituents."
"You have the creators, probably the most important as they create all the good stuff on their platform. You have the casual NFT buyers, such as the Web3 community and gamers. And then you have the folks that are in this space to trade and incessantly," he identified.
In Magic Eden's case, Passarella believes that NFT traders are at the forefront of the platform's eyesight. 
Last year, the overall trading volume of NFTs was around $24.9 billion USD alone, evidencing the massive role NFT traders are playing in the current market. 
Focus On Building the Business – Not Creating NFTs
​​To Passarella, if companies truly focus on its product and customer offering – like online games in Mushroom Party's case — they wouldn't be necessarily affected by Magic Eden's decision.
"[Mushroom Party] didn't create our business in a way that would make us rely on royalties," the CEO explained.
Instead of relying on the trading of its digital assets, Mushroom Party shared that it relies on its community of players and unique game offerings to support the overall business.
Debbie Soon, the co-founder of the Web3 platform HUG, alongside Randi Zuckerberg, provided an example of how relying on royalties does not cultivate a sustainable business:
4/8 After all… what kind of business would we be if we wanted our community (also, customers) to constantly leave and return?

It would be like Netflix wanting people to unsubscribe and resubscribe every other month in order to be successful.

— DebbieSoon.eth ? (@debsoon) October 25, 2022

Mushroom Party's NFT's creator royalty is currently set at an optional 3 percent,  a number Passarella believes to be "an appropriate split between the folks that are developing the product and the folks who are creating it."
Don't Forget Your Web2 User Base
Passarella told Hypemoon that when it comes to the ongoing royalties debate, Mushroom Party fully supports artist royalties. 
"We're definitely on the side of artists' royalties. If you can afford it, I think it's the right thing to do because you're really rewarding the folks that created the art and the experience of it," he said.
Certainly, the perpetual economics that royalties bring to both the industry and to its creators allows for the long-term growth and sustainability of digital collectibles. 
NFT Now founder, Matt Medved, has been emphatic about the dangers of removing creator royalties, vocalizing that the space is simply going back to the negative and cynical roots of Web2.
0% royalties are a non-starter. We're not going back to web2 bullshit.

— medved (@mattmedved) August 13, 2022
To date, more than $1.8 billion USD in royalties have been paid out to creators behind these NFT collections.
Passarella says that the gaming studio will continue working with other companies who create protocols, tech solutions, and/or plugins to ensure the Web3 ecosystem honors these royalties. 
"This has been a tough year for crypto and I think it always comes back to one thing, which is caring about your users," Passarella shared.
In one of his earliest conversations with VC lender Andreessen Horowitz, Passarella says that D'Arcy Coolican inspired Mushroom Party to "forget its Web2 user base" and instead, think deeply about how it can serve the next wave of digital users in Web3. 
It was at that moment that he decided that Mushroom Party would strive to differentiate itself from today's traditional gaming studios by keeping its users at the forefront of its project. 
By building close relationships with its community, distributing the project's economics back to its supporters, and providing users with interoperability across other gaming platforms, the Mushroom Party community has become the number priority for Passarella moving forward.
In other NFT news, Europe is about to see its first NFT vending machine.