NFT Now's Matt Medved Is Working to 'Separate the Signal From the Noise' with "The Gateway" Debut
As it returns to downtown Miami for five days, spanning across two city blocks and 12 buildings.
NFT Now's Matt Medved Is Working to 'Separate the Signal From the Noise' with "The Gateway" Debut
As it returns to downtown Miami for five days, spanning across two city blocks and 12 buildings.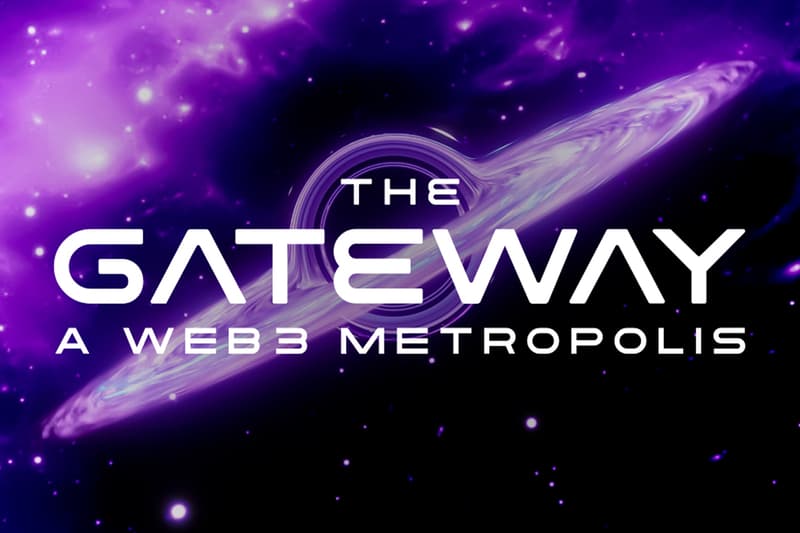 1 of 2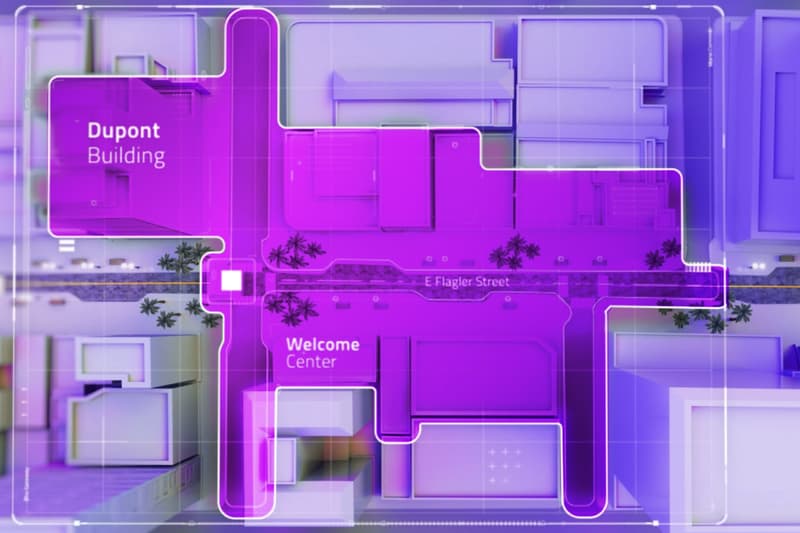 2 of 2
This week, award-winning Web3 media platform nft now announced that it would be taking over Miami's Art Basel with the return of The Gateway, transforming the heart of Downtown Miami into a "Web3 Metropolis" that looks to bring leading communities in the space together.  
Powered by web3 infrastructure company, MoonPay, the 5-day festival will be free to the public, featuring immersive installations spanning across art, music, gaming, tech, and culture from industry leaders like 9dcc by gmoney, Art Blocks, Christie's, FaZe Clan, Instagram, and RTFKT. 
Other participants will include leading artists, musicians, speakers, and communities that have played a significant role in the growth of the Web3 space. 
Leading the transformation of two city blocks and 12 buildings spanning across Downtown Miami's Flagler District, is Mana Common, a neighborhood revitalization platform.
?THE GATEWAY IS OPENING?

Announcing Phase 1 w/ immersive installations by:@moonpay@9dccxyz@artblocks_io@ChristiesInc@FaZeClan@instagram@RTFKT@nftnow x @ManaCommon present the first-ever web3 metropolis during Art Basel?

Request an invite ? https://t.co/JLmeXl9bQD pic.twitter.com/dMWXBPNbbj

— nft now (@nftnow) October 19, 2022
"Much has changed since last year's Gateway. We're in the depths of a bear market and there's no shortage of negativity and uncertainty circulating around web3," nft now co-founder and CEO Matt Medved told Hypemoon.
Medved, whose background in music and journalism is the epitome of culture, also founded Billboard's dance/electronic music vertical, Billboard Dance, as well as previously serving as the editor-in-chief of Spin Magazine.
In an exclusive interview with Hypemoon, the nft now co-founder shared his vision for "washing away" the negative opinions surrounding the Web3 space by putting on an event that welcomes open commentary from passionate visionaries and builders who actively contribute to the industry's nascent foundations. 
"The Gateway draws inspiration from the fact that we are the last generations to grow up without digital ownership from day one. Future generations will not have the same hang-ups that we do; they will grow up owning things both digitally and physically and accept them for their own unique strengths and appeals," Medved explained.
Staying Away From the Noise
This year, Medved and his team felt it was crucial to broaden The Gateway's horizons in efforts to better unite the Web3 community. "We are including other leaders in the space to activate alongside us, spanning the worlds of art, music, culture, gaming, tech, fashion, and more. It's always better together," he continued.
Last year's event opened the doors to Web3, introducing newcomers and active participants to what it means to "activate" this technology IRL. 
"We believe this technology will fundamentally redefine how creators and their communities create and share value together and that conviction has not wavered in the least. We hope attendees will walk away from The Gateway as inspired about the future as we are," Medved shared. 
The Web3 media platform has set itself apart from others by helping to "separate the signal from the noise," which translates into The Gateway's infrastructure of having no more than five panels and speakers scheduled to discuss the industry's most pressing topic from the lens of some of the industry's trailblazers.
Medved told Hypemoon that Instagram's activation, for example, will be "visually compelling whether you know what an NFT is or not," while FaZe Clan's installation will "likely draw some gamers in who have not yet dabbled in Web3."
"That's the beauty of uniting so many distinct communities during a key cultural moment like Art Basel Miami. We all have a chance to learn from each other," he emphasized.
He continued that "[f]rom breathtaking art installations to educational fireside chats, there's something for everyone at The Gateway – whether you're simply crypto-curious or already a diehard degen. For example, Instagram's activation will be visually compelling whether you know what an NFT is or not," shared Medved. "We're looking forward to changing minds by bridging the URL and IRL to showcase the creative renaissance taking place and demonstrate that community is more than a buzzword."
While the full attendee list hasn't yet been revealed, the nft now CEO did emphasize the importance for his company to showcase what he believes to be "incredible diversity" that the space has to offer – going "beyond the obvious choices when it comes to creators and categories to highlight."
He did tease that there would be some more "nascent scenes" at the event, including poetry NFTs and nude photography.
Keeping Miami's Web3 Magnetization Strong
Surely, The Gateway's return to Miami should come as no surprise, given the city's active infrastructure that has helped make Web3 tech more accessible and friendly through annual Bitcoin Conference and MiamiWeb3 Summit.
Miami Mayor Francis Suarez has been a long time supporter and advocate of blockchain technology and finding new ways to integrate Bitcoin and other cryptocurrencies into the city's growth infrastructure. Since the (successful) launch of MiamiCoin, the city has undoubtedly become a reputable crypto hub that allows for Miami residents to be part of something bigger. 
In July, the city partnered with TIME magazine and Mastercard to drive revenue for local businesses and non-profits with 5,000 commissioned NFTs to help benefit the city's local economy.
In other Web3 news, bemyfriends wants to use SaaS to help foster fandom growth for Korean golf.