Nocking Point Wines Turns Its Tannins To Web3 With 'Wine3'
Allowing NFT communities a way to commercialize their IP alongside the largest DTC winery in the Pacific Northwest.
Nocking Point Wines Turns Its Tannins To Web3 With 'Wine3'
Allowing NFT communities a way to commercialize their IP alongside the largest DTC winery in the Pacific Northwest.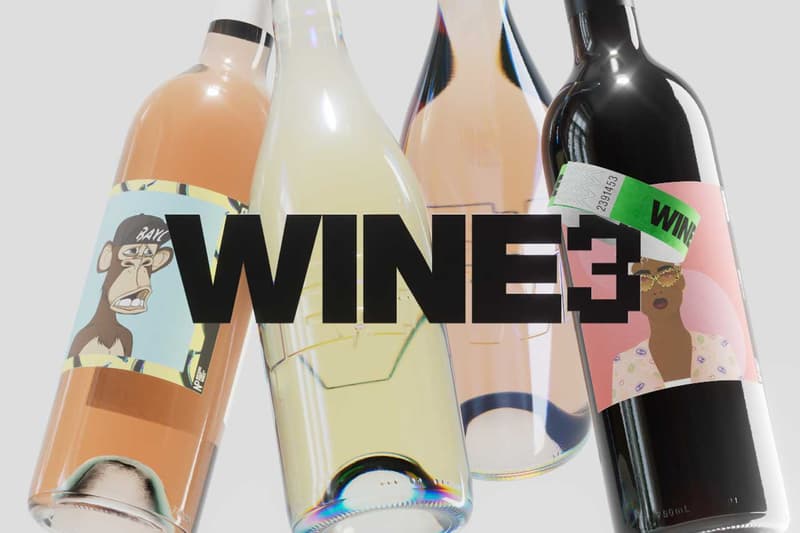 Throughout the ongoing bear market, questions as to NFT viability have certainly sparked a number of interesting conversations that all lead back to one simple truth – NFTs aren't dead. 
This bear market has been a blessing in disguise pointing to many of this space's originating high-end blue-chip projects to now "put up" or shut-up with respect to executing on those highly marketed promises that served to build up investor hype, allowing for projects like BAYC, CryptoPunks, Moonbirds, Pudgy Penguins, and more to experience "overnight success."
From the beginning, our legal landscape has served as the skeleton and backbone to any future the NFT ecosystem could have – with the understanding that intellectual property (IP) will always govern and triumph when measured against those projects that have simply masked themselves through hype and over promised utilities that either can or can't be executed upon.
What we've learned from the majority of these high-end projects, is that there is still a fundamental misunderstanding of  (and overall lack of communication) to the public about what it is individuals are actually obtaining when they choose to invest in a particular NFT – including the depth to which any IP rights are afforded to those individuals, including the ability to commercialize subject to any revenue caps. 
Undoubtedly, we are seeing the entertainment industry, by and through TV/Film, starting to develop the proper mechanisms and infrastructure necessary to carry out these "promises" to leverage a respective NFT collection into the world of storytelling and the creator economy.
Up-and-coming, we are also beginning to see the wine & spirits sector, valued at just $70 billion USD (in annual sales as of 2020), starting to plant its roots into the soil of Web3. 
Given the wine & spirits generational influence and impact throughout history, how it tastefully leverages both NFTs and the metaverse, is another perplexing question – one that is exciting to follow and observe right now. 
Indeed, the American wine industry still leaves tannins of intimidation to a large segment of millennial drinkers, who know what they like – but haven't got a clue as to why. 
Last month, we sat down with Wine3.xyz founders, Andrew Harding and Aaron Barr, who believe that "why" can be shown through tasteful storytelling, which is the first step in bridging the gap between traditional vintners and wine connoisseurs. 
Wine3, which just launched earlier this month, while native to Web3, isn't new to the wine & spirits sector – it's powered by Washington-based wine club, Nocking Point Wines, and is the latest brainchild of both Harding and Barr. 
Launched in 2012 by Harding and CW's Stephen Amell, Nocking Point Wines hails out of Walla Walla, Washington as an ultra-premium wine maker that tells incredibly unique stories.
Think 19 Crimes, but that next, unfinished sequel.
The wine club brings out some of Washington state's most prized vineyards, hiring winemakers to make proprietary, custom blends that it then markets out and distributes to its millennial customer base and upscale members throughout Hollywood. 
In a 2016 interview with The New York Times, Harding described he and Amell's venture as a "technology-focused winery" – rather than the "typical brick-and-mortar winery."
Since its inception, Nocking Point has become the largest DTC winery in the Pacific Northwest, working with many well-known and talented wine lovers like Ashton Kutcher & Mila Kunis, Jason Momoa, Zachary Levi, Tristan Eaton, and more. 
Hypemoon sat down for an exclusive interview with Wine3 founders, Andrew Harding and Aaron Barr, who shared their vision for taking the tech-focused winery and leveraging its six year success and expanding its taste for culture and storytelling into Web3 – by and through its newest NFT ecosystem, Wine3.
It All Begins With a "Story"
Fundamental to any new Web3-native project, is the "story" behind it, even if you have a successful Web2 brand like Nocking Point Wines. 
If you know the story of how Harding and Amell first came together to create the Nocking Point, then Wine3's story shouldn't come as much of a surprise either – as that's exactly the same mechanism by which Harding and Barr came together. 
Barr, the co-founder of Atrbute, has spent 15 years managing visual artists — street artists, animators, and illustrators – as a talent agent, helping shape and drive the career of the best artists and photographers in the world. 
"When this NFT phenomena hit, I dove deep into it very early on, because I saw what it could do for creators, artists, and entrepreneurs," Barr told Hypemoon. "In working with artists and helping them with their own drops and strategic brand partnerships, I was happy to be one of Andrew's first calls, as he falls in that zone of entrepreneur/brand/friend."
Harding, a Washington State native, has worked in the entertainment media space for years, serving as the head of product development for MTV Digital, as well as working for networks including Spike TV, Comedy Central, The Daily Show, and more. In 2010, he co-founded a music licensing technology company, SourceAudio.com, where two years later, launched Nocking Point alongside friend and business partner, Amell. 
"It was purely a hobby at that point," Harding told Hypemoon. "It was more like 'hey, let's make some wine. Let's have some fun.' We had no idea how to do it on the wine side, because I'm not from a wine family, but we called in some favors."
According to Wine3's social and community director, Eve Godat, it's that "instant utility" component that separates Wine3 from just any other project incorporating NFTs into its ecosystem:
"With Nocking Point supplying the wine, we have the ability to truly unlock that instant utility. With many communities I've been a part of in this space, that 'utility' is just a perk – they talk about it, but nothing really comes from it. With Wine3, that's a big differentiator for what we're doing."
While praising the mechanisms by which other companies have integrated NFTs into their respective projects, Harding emphasized the balance between precedent and offering something cool that is also accessible.
"I think what these other companies have done is great and awesome for precedent. I think it shows that wine & spirits can be collectibles, but I just felt that a $25,000 bottle of wine or whiskey with an NFT that looks pretty cool – the addressable market for that is like three people, right? How many people are set up with their wallet, with enough ETH sitting in it, while at the same time, enough of a lover and believe in a one-off bottle of wine or spirits? I'm not and I'm in both spaces," he shared. 
And that's where the strategy, according to Harding, came in for Wine3's business model.
Have IP? Commercialize It, Monetize It, Drink It
The company's first prong approach in executing its overarching Web3 strategy, begins with its leveraging of NFT community intellectual property (IP).
"Our first audience is centered around whether or not you have IP," Harding explained. "If you do, you can come to Wine3 to commercialize it, monetize it, or drink it."
Harding shared that in its beginning stages of creating that community-accessible bridge, Wine3 will initially start by taking those high-value NFT collections – BAYC, CryptoPunks, Moonbirds, and Doodles – and allowing those communities, on a "collection-by-collection basis" to use their own IP to brand the wine.
Through Nocking Point, Wine3 will then offer owners of those collections the ability to come in and mint a VINT pass, which will then allow them to pick a wine and co-produce it alongside the company. 
"As that holder, you come in and connect your wallet, and we can take your artwork through the proper licensing and legal mechanisms, to produce and sell the wine with that IP – with those licensing fees coming back to you as the holder," Harding added.
He presented the example where an approved NFT IP holder comes in and wants to make three cases of wine, but wants one of those cases sent to them displaying their unique NFT IP on the bottle via its label and accompanying properties.
"You can then take the other two VINT passes that represent your wine, and sell them on the secondary market, where you're now commercializing your NFT IP on wine and buying it at a very fair price," he said. "That case is incredibly scarce, because in this scenario, only Bored Ape owners can actually get access to it," he explained.
For the rest of the Web3 community, however, where most may not own a Bored Ape (or have the financial means of obtaining one), the only way to gain access to that case of wine is by minting a VINT Pass NFT and then subsequently, purchasing it through the secondary market.
This "one case only" rule, according to Harding, is limited only to Wine3's inaugural release of pre-selected Apes that they are launching with. "After the inaugural drop of 1,000 VINT passes (cases), we're going to let collectors VINT multiple passes within each drop on an allow-list and first-come-first serve basis.
Speaking to the need to create that immediate accessibility and instant utility, both Harding and Barr emphasized that "its initial focus on those top-tier collections" isn't permanent, but necessary to begin the onramp process for the rest of the Web3 community.
They revealed to Hypemoon that within the next two years, most NFT collections on the market will have the ability to come in and vint their own wine with Wine3. 
"Anybody with IP that they want to place on a  bottle of wine that they can either drink or list via their VINT pass on the secondary market, will be able to accomplish that through Wine3," Harding shared.
Birthing the Modern Day "Wine Collector"
The second approach is designed for those collectors who either want to start their journey as Web3-native wine connoisseurs or expanding their history of wine collection into this emerging tech space. 
"If you want to purchase, secure, hold, and trade high value wines that are branded with high-value Web3 IP, then Wine3 is your place. These one-of-a-kind wines are co-produced between Wine3 and high-value NFT collections, with totally unique label properties."
Yet, it doesn't stop there, according to Godat, who revealed the educational component to the company's community building. 
"We've spent a lot of time chatting with our art director, Brian Brown, about what we're going to be doing with our social media – we're building an entire series around "vinting" and what it means in relation to all these different pieces," she explained.
Expanding upon Godat's emphasis on curating educational content, Barr says that media platforms have made it quite difficult by focusing too much on the art and the money, rather than what's powering this movement.
"We're here in a bear market and post-Merge – we don't care. We're building this thing because we want to use the technology to power it, and we think it's the right technology to use," he said.
Earlier this month, Wine3 introduced itself to the market for the first time through its Genesis Token – a 10,000 token drop conducted through a free mint, allowing for first movers in the wine community to plant their flag. 
"It's a status token, but it also gives you front-of-the-line access to everything we're dropping. We are going to let the community of people who are holding that token vote on which collections go next. If you hold that token and let's say you own a Doodle, and you want Doodles to be up next, because you want to commercialize your IP on wine – you need to be holding that Genesis Token," Harding continued, emphasizing that this is the real value they are offering here.
Defining Web3 for Wine
Ultimately, both Harding and Barr want the people coming into Web3 to know that the infrastructure they have created with Wine3, will be that even playing field that the wine & spirits community wants – regardless of whether or not you own any NFTs or associated IP. 
"If you have any interest in becoming a collector of wine, or if you already are a collector and just love wine and this is your first attempt at Web3 – move quickly, because there's a ton of space. I would encourage everybody to be a first mover," Barr says.
Whether its Nocking Point powering the wines or a customer who doesn't own any NFT IP, but wants to buy a VINT pass so they can collect a case of exclusive wines that are numbered – Wine3 pushes for that agnostic transition from the traditional wine enthusiast to a Web3 enabled customer. 
And for those wanting to dip their toes in, Godat also encourages individuals to get in while they still can – "we will help teach you to get to a place where you do understand, and you won't regret waiting to do so."
As the conversation drew to a close, Harding and Barr revealed that Wine3's first upcoming drop will be with BAYC, producing a "nice mix of Bored Ape wines with a handful of pre-selected, fairly well-known Apes."
They added that the wine will be a mixed case of red blend cabernets, rose, and Pinot Grigio with a random sample of Apes on them. 
"We don't want 1,000 of one thing – we want 1,000 of very unique items, so everything is going to be numbered with unique label properties. We'll be dropping VIP passes for those in the coming weeks."
In other NFT news, Moonbirds reveals DAO details in the project's next chapter.