Zuckerberg's "Open Metaverse" Might Still Come With Centralization
Largely due to the implications of physical hardware devices presenting potential areas of privacy comprise.
Zuckerberg's "Open Metaverse" Might Still Come With Centralization
Largely due to the implications of physical hardware devices presenting potential areas of privacy comprise.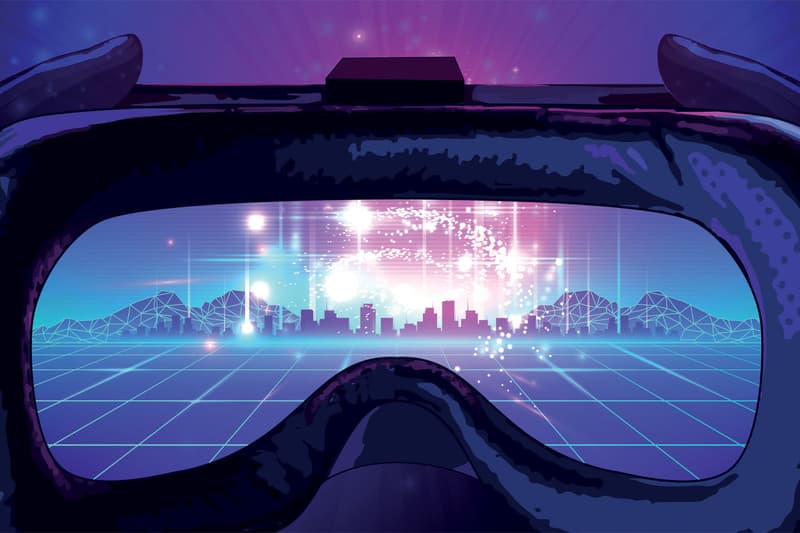 During the latest Meta Connect conference keynote, Mark Zuckerberg said "I strongly believe that an open, interoperable metaverse built by many different developers and companies is going to be better for everyone."
Though a majority of the Web3 community is unsure how this could be achieved with Meta's history of complete control and unreasonable creator fees.
Others question what an "open metaverse" even means to Zuckerberg, and whether or not the company may just be using buzzwords to garner attention as the stock has fallen over 60% since its shift to the metaverse space and rebranding.
One aspect the company does have going for it is the "Metaverse Standards Forum," which it belongs to as a principal member. The forum is made up of over 180 members and is said to be focused on an open metaverse as well.
Though all the talk of an interoperable and open metaverse does sound promising, there was little shared regarding details such as hosting the platform on a blockchain or utilizing NFTs from different chains to achieve the final goal. What it does mean, is that Meta has identified that approaching the space from a Web2 angle will result in failure.
A Centralized Open Metaverse?
Leaders in the space, like Punk6529, have recently pointed out a few shortcomings and potential privacy concerns with Meta's approach — with the main aspect being the virtual reality (VR) hardware itself.
One of the areas of concern is Meta's ability to record audio, which it says is only sent to the company in the case of a report but otherwise stored on the headset. While there is a consent form and users can choose not to accept, declining means the user will not be able to talk on the platform.
Another aspect addressed by the 6529 team comes with the latest update to the brand's VR headset — additional sensors. According to the keynote, this is to allow for more accurate facial expressions, eye contact, and deeper connection when inside the metaverse, however, 6529's team sees this as a potential area of compromise when it comes to biometric data.
this is completely incredible https://t.co/xK3lilrPNr

— 6529 (@punk6529) October 11, 2022
Web3 Native Platforms
Currently, there are several Web3 native creators focused on developing an open metaverse, Punk6529 being one of the leaders in the area who has been championing the concept since last year.
His focus is on creating a truly interoperable and decentralized open metaverse to be co-created and self-sustained by the individuals that choose to use it.
1/ On A Pathway To An Open Metaverse

We are going to make a run at changing the arc of history.

It is a Return of the Jedi vs the Death Star style mission.

They have the money and the power. We mostly have our brains, our community and gm.

But it might be just enough

— 6529 (@punk6529) October 5, 2021
Another open metaverse platform focused on bringing projects together through interoperability is Webaverse. The platform does this by creating a space where the assets can coexist, lending them greater utility than just collectibility.
OUR 'WHY' ? ?️

For years we've worked tirelessly on Webaverse, driven by the understanding & belief that the metaverse should be truly open, fun, accessible and empowering to all.

Here's a glimpse of what our community has built with our open alpha alone:

— Webaverse (? ?) (@webaverse) July 27, 2022

"We gave the power to the current tech giants for social sport, it was our choice. We can make the same mistake in the next evolution of social platforms or as a society we can decide how we move forward," shared Ahad Shams, the co-founder of Webaverse, adding that this is the power of open source.
The People Decide
Ultimately the leader of the metaverse space will come down to where individuals invest their time and money. While the majority of Web3 is still skeptical of Meta's idea of an open metaverse and its plans — there is a possibility they pull it off. In the case that it doesn't, Meta users will have to decide if the trade-off of privacy and centralized dominion over their assets is worth it for the connectivity offered.
From an optimistic standpoint, metaverse technology in general is currently in a position to provide a lot of good in the area of communication and connection — especially for those separated by physical distance.
Through the evolution of Web3 technologies, users have more say over the products that survive in the market than ever before — time will tell if Meta is one of them.
Elsewhere, OpenSea has answered the call for Avalanche NFTs, adding it to its list of supported chains.