OpenSea Answers Call for Avalanche NFTs
Maintaining its vision for a multi-chain Web3, as it adds support for its seventh blockchain.
OpenSea Answers Call for Avalanche NFTs
Maintaining its vision for a multi-chain Web3, as it adds support for its seventh blockchain.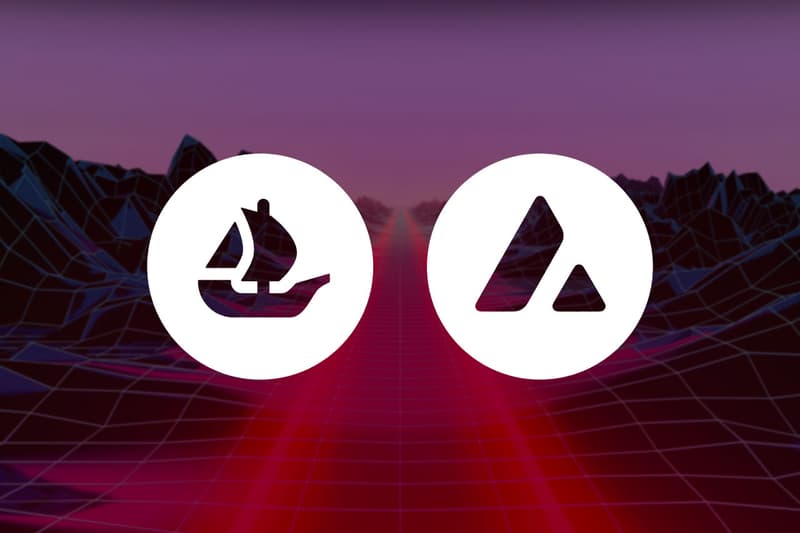 OpenSea, arguably the largest NFT marketplace in the space has announced support for the Avalanche blockchain — the platform's seventh as it moves towards a multichain position.
The support comes as Avalanche picks up momentum in the space, with roughly $2.4 million USD in transactions in September, its best since June — according to data from Crypto Slam.
GM?! We're excited to share that @avalancheavax #Avalanche is officially live on OpenSea!! pic.twitter.com/3nDP3zQGAx

— OpenSea (@opensea) October 11, 2022

NFTs For Everyone
Through its wide variety of NFT offerings from wearables to AAA games, the Avalanche community is growing at a significant pace. As a result, and according to the chains President John Wu, a portion of the community was eager to see the NFTs supported on OpenSea.
"We listen to our community, and part of our community really wanted to have OpenSea," shared Wu, in a statement to TechCrunch, adding "we have a budding and vibrant creator and NFT community, and they wanted OpenSea as a choice."
Some of the trending NFT projects that are currently featured include upgradable and gamified tokens from Chikn, art-based collectibles from TapTapKaboom, art from Gabe Weis, and a "play for fun" mobile NFT game Castle Crush — with many more on the way.
The blockchain has become increasingly popular for its speed, low cost, eco-friendly build, and ability to run subnets. For these reasons, the chain has attracted projects like Shrapnel, a AAA first-person shooter game that recently released its trailer created with Unreal Engine 5.
"Choosing a chain was a big decision," shared the games CEO Mark Long, explaining that "first and most important to the team, Avalanche is carbon neutral. We are not going to be part of frying the planet with proof-of-work lunacy. Also important was the ability to run our own subnets which eliminates failure and congestion, as well as collision risks. And if our nodes did fail, we can fall back to the AVAX main net."
Outside of gaming and art collectibles, Ava Labs has been hard at work defining where the chain sits in the cultural realm.
Culture Catalyst
In partnership with NFT platform OP3N, Avalanche launched its Culture Catalyst initiative, a $100 million USD fund aimed at developing culturally relevant projects on the chain.
"The Avalanche Foundation's Culture Catalyst Initiative with OP3N marks a watershed moment for entertainment and pop culture applications on Avalanche," shared Wu in a statement.
Areas of focus include music, film, art, fashion, and more — with one of the most recent offerings to come out of the initiative being a physical and digital collectible from AMBUSH.
We are excited to announce 'A3', a brand new #NFT launch in collaboration w/ #Avalanche & @OP3Nworld_

1) Each A3 will unlock a physical #AMBUSH Lighter Case Necklace in a chrome red, and a raffle to win entry into our upcoming Milan Fashion Week party on 9/23 pic.twitter.com/azKzgjsixz

— AMBUSH® (@ambushdesign) September 11, 2022
A Multichain Future
"The future of Web3 is multichain; and it's always been our goal to offer the best selection and connect people with projects and creators across the chains they prefer," said OpenSea's VP of product Shiva Rajaraman, in a statement to TechCrunch.
In any industry, buzzwords are often used to gain attention, with follow-up action very rarely taking place — that doesn't seem to be the case with OpenSea.
With the addition of Avalanche, the platform now offers support for NFTs on a total of seven different blockchains, including Ethereum, Polygon, Klaytn, Solana, Optimism, and Arbitrum.
Ease of use will continue to be necessary for increased adoption — collectors shouldn't be required to have dozens of different wallets or accounts to access their collectibles. Through OpenSeas adoption of a multichain stance, other platforms may do the same, and ultimately use cases for NFT technology will become frictionless.
Elsewhere in Web3, Sotheby's brings the digitally born K Pop group Aespa into NFTs.