Oregon Just Became The First State to Offer Token-Gated Private Golf Resort
With the launch of Aspen Lakes and its Founding Family Membership NFTs that allow members to hold it in perpetuity, or transfer it to friends and family — without penalty.
Oregon Just Became The First State to Offer Token-Gated Private Golf Resort
With the launch of Aspen Lakes and its Founding Family Membership NFTs that allow members to hold it in perpetuity, or transfer it to friends and family — without penalty.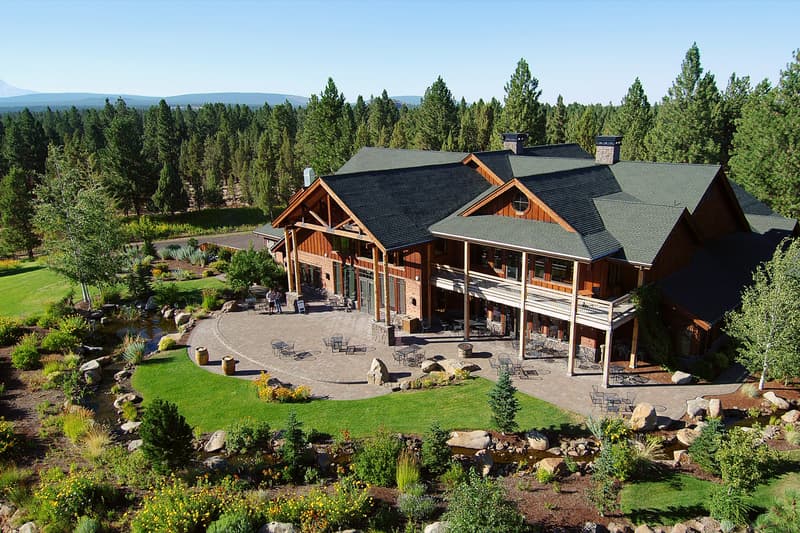 1 of 2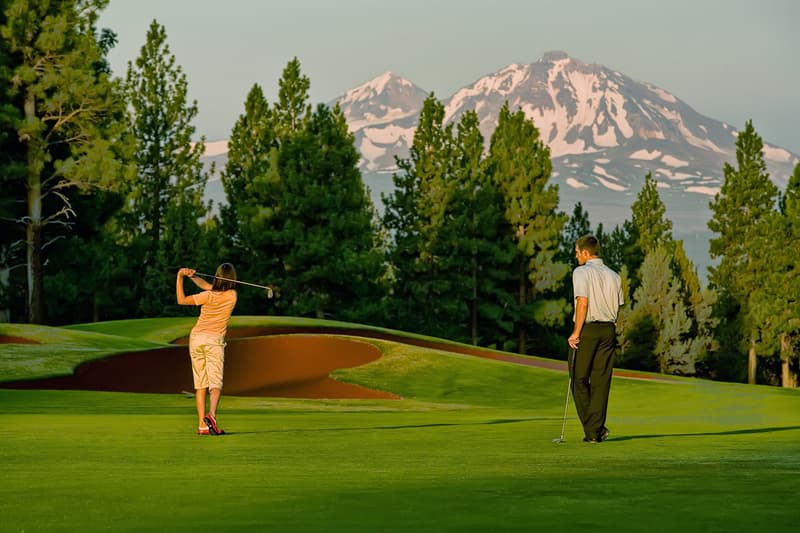 2 of 2
Last month, Oregon became the first state in the U.S. to offer what is considered to be the world's first private golf and destination club where a membership can be purchased as an NFT.
Aspen Lakes, located in Sisters, OR, is the first property from RHUE Resorts, spanning across 1,300 acres for golfers, nature enthusiasts, wine enthusiasts – and now, the Web3 community.
The newly launched private club and resort features a world-renowned 18-hole golf course, a tailored pro shop, fun family activities, fine dining with locally-sourced ingredients, adventurous trails and doings, event venue space, a wine vineyard, and a relaxing salon and spa.
Most importantly, however, Aspen Lakes now serves as the world's first token-gated golf resort that utilizes blockchain technology, changing the dynamics of what it means to be a "private member" to a luxurious golf club and resort.
By the end of 2021, the National Golf Association reported that there were over 16,000 golf courses at over 14,000 golf facilities in the U.S. – that's more golf courses nationwide than Starbucks and/or McDonald's stores combined.
Out of the 16,000 courses, there are approximately 4,025 that are considered "private."
The time has come… Aspen Lakes Founding Family Memberships are now LIVE! Go grab your exclusive NFT on https://t.co/UuD6JZv0Bm to see how incredible living your vacation can be. #aspenlakes #rhueresorts #NFTCommunity pic.twitter.com/hU22GjhbA4

— Rhue Resorts (@rhueresorts) September 26, 2022
RHUE Resorts, owned and operated by Oregon native Cindy Wyant for over 25 years, is on a mission to completely redefine the "club experience" with a brand new membership model.
Wyant's daughter, Jacqueline Smith, is also the founder of Aspen Lakes.
"Our vision for Aspen Lakes is to bring opportunity, economic growth, and employment to the area, as well as a lot of fun and adventure for both the local community and members around the world," Smith said.
What's a "Token-Gated" Membership?
The resort's debut begins with 10,000 NFTs, known as "Founding Family Memberships" that are available for purchase.
Currently priced at $15,000 USD (approx. 11.3 ETH as of press time), these NFTs provide members with immediate access to the Aspen Lakes 18-hole golf course and Pro Shop, Brand 33 Restaurant, Wedding + Event Center, and many more planned features and amenities to come.
1. It Lasts In "Perpetuity"
These lifetime memberships, however, according to RHUE Resorts, do not include annual dues or fees, which of course, are standard for any private club membership.
"NFT memberships function the same as traditional old-world models, but without the dated processes, computer records, and archaic stacks of paper. Using an NFT model, we have an opportunity to switch the narrative– that lumps crypto into the casino side of the industry– and bridge the gap between cryptocurrency and real-life hospitality experiences," shared Wyant.
Unlike timeshares and other country clubs, membership to Aspen Lakes really sets a new "gold" standard in that holding a Membership NFT allows that holder (member) to own it in perpetuity or easily transfer it to a friend and/or future generation.
2. The Club + Resort is Controlled By Its Members
Similar to any private club membership, Aspen Lakes is also controlled by its members (or NFT holders), backed by a digital asset that is not only authentic, but unique in such a way that hasn't been done before – until now.
As such, members will also be given the first opportunities to the future development plans in the gated residential community – including homes and condos, as well as priority to any reservations and facilities usage.
"Being the first company to offer an NFT membership of this kind, Aspen Lakes is able to offer a truly unique and fulfilling experience. Our members are in control of their memberships, not us. They can buy or sell at any time without consequence," Wyant emphasized.
In other words, the initial membership NFT, which fully activates in November, can also be sold on the secondary marketplace, without penalty.
3. It Supports Extensive Development Plans
According to Wyant and Smith, Aspen Lakes is anticipating an extensive 10-phase development plan that includes a wide range of amenities, including a cigar lounge, petting zoo, outdoor play structure, and a members-only campground on a 12-acre lake.
In its later stages, the luxury club + resort will eventually play host to a day spa, an indoor waterpark, a 5-star hotel, and a neighborhood with a town square.
Wyant also hinted at another possible NFT drop, which will serve as Vacation Memberships, providing limited access to the resort. However, not much information is known at this time about it.
In other NFT news, Prada's October Timecapsule NFT drop is here.