Polygon To Build the Future of Sports Through Blockchain Technology
Partnering with SportFive to transition the sports industry into Web3.
Polygon To Build the Future of Sports Through Blockchain Technology
Partnering with SportFive to transition the sports industry into Web3.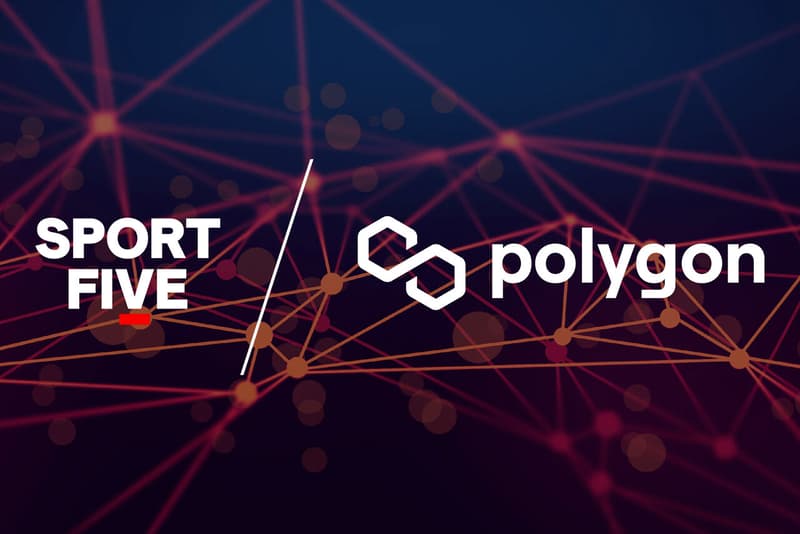 Polygon has joined SportFive in a new multi-year partnership to bring the developing power of Web3 into the sports industry.
SportFive, the global sports, and entertainment agency is now a strategic partner for Polygon's support and efforts in bringing sports brands, leagues, and teams into the new digital era of Web3.
Together, Polygon and SportFive will strive to provide start-to-finish growth strategies for sports rights-holders and businesses beginning to explore the blockchain, metaverse, NFTs, DeFi, and DAOs.
⚽ @SportFiveAgency and #Polygon have now teamed up to help sports rightsholders and brands transition easily to #Web3.

Here's how ? pic.twitter.com/zSmKnpzF0B

— Polygon – MATIC ? (@0xPolygon) October 11, 2022
According to Polygon's announcement, the partners aim to "educate, design, build, operate, and market all-encompassing and engaging Web3 experiences" for the sports ecosystem. Creating the future for sports and entertainment, Polygon and SportFive will craft the roadmap and foundation for Web3's relationship with sports long-term.
"The Polygon network is one of the most successful technologies that is driving innovation and adoption in the Ethereum universe," said Robert Müller von Vultejus, Chief Growth Officer at SportFive. "This is exactly the kind of vision we were looking for in a partner who could bring us the expertise we were seeking in terms of Web3."
Launched in 1987, SportFive is recognized as a progressive and respected agency known for redefining the future of sports marketing. SportFive holds an impressive portfolio of sports-related IPs such as Atlético de Madrid, Los Angeles Lakers, Chelsea FC, New York Jets, Union of European Football Associations, and New York Knicks.
Partnering with the Web3 infrastructure, Polygon will allow SportFive to grow its own agency while strategically leveraging blockchain technology for its range of sports brands and licenses to push into Web3.
The partners will assist the sports setting in identifying commercial opportunities to produce blockchain-enabled projects. Utilizing Web3's capabilities, Polygon will apply strategies and tactics like NFT-backed rewards, blockchain data tracking, new distribution services, and improved fan engagement through digitalized ownership and assets.
"At the moment, sports teams, leagues, and brands know they need to have a Web3 strategy but don't know where to begin," SportFive explained on LinkedIn.
Combing Polygon's extensive blockchain skills with SportFive's sports and entertainment expertise will drive the world of sports into new possibilities – relevant to today's digital consumer's wants and needs.
"SportFive's presence in the Web3 space gives Polygon strategic connections to major sports brands and IP, enabling boundless opportunities for unique and powerful collaborations, shared Antoni Martin, Polygon's Enterprise Lead.
As one of today's Web3 leaders, Polygon currently hosts over 53,000 different DApps and has begun applying its tech to drive crypto adoption to the masses through our favorite brands.
Celebrated for "bringing the world to Ethereum," Polygon has easily become the first choice for many businesses beginning to discover the blockchain such as Starbucks, Disney, and Stripe payments.
Sports are also not new to Polygon as the company has previously partnered with DraftKings, the digital sports entertainment and gaming company to become a validator and node operator on Polygon's network.
The digital entertainment platform, LiveLike also tapped into a Polygon partnership to incorporate blockchain features into its live experiences with events like the SuperBowl, FIFA World Cup, and NCAA March Madness.
Continuing its support for Web2-born firms, Polygon has also invited SportFive to benefit from its global network, knowledge, and vision from the greater Web3 space.
"We're eager to accelerate the entry of sports brands and rights holders to the Web3 space with our blockchain solutions, and we look forward to working closely with SportFive going forward," added Martin.
In other blockchain news, Did Twitter miss its chance to become a decentralized social network?.