Could Reddit's NFT Approach Be the Key to Mass Adoption?
The platform has onboarded millions, with some not knowing they even own a blockchain-enabled asset.
Could Reddit's NFT Approach Be the Key to Mass Adoption?
The platform has onboarded millions, with some not knowing they even own a blockchain-enabled asset.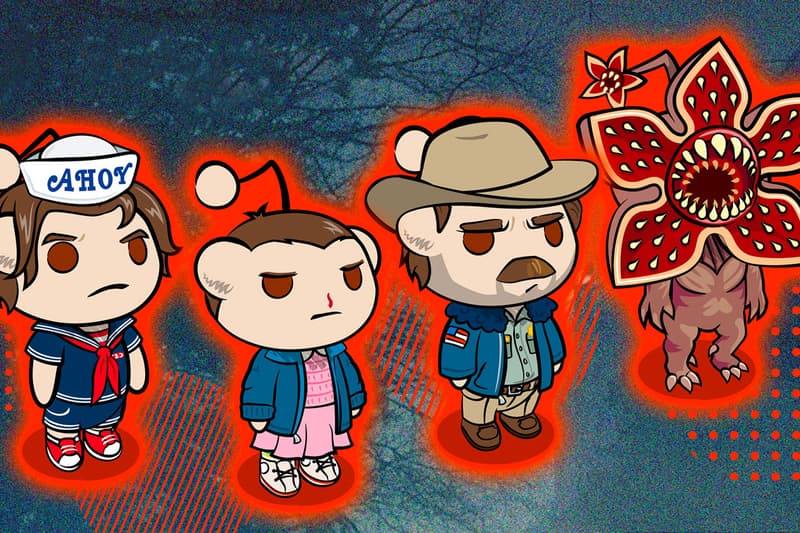 Reddit's blockchain-enabled, Collectible Avatar program is making headlines again, after a viral tweet from an anonymous Twitter user and NFT collector by the name of AB.
In the tweet, the collector breaks down their thesis on why the program is so significant for the space — primarily the strategy of frictionless introduction to NFTs that Reddit has used.
According to Pali Bhat, the platform's Chief Product Officer, over three million Reddit Vault wallets have been created, which allow users to buy, sell, and trade NFTs. This latest update follows the launch of its marketplace launch in July, and its Polygon-based collectible airdrop in August.
Potentially one of the most impressive aspects of this integration is that the collectibles were launched by Reddit without any Web3 verbiage like "NFTs," "tokens," and "blockchain." Instead, the offering was introduced as "Collectible Avatars."
Reddit Avatars are the Trojan Horse of NFTs that are on boarding millions into Web3, and no one is talking about it ? pic.twitter.com/x6LMCH0JAy

— AB (@ABBBBBB_NFT) October 19, 2022
Crypto Curious
While the platform is now picking up increased attention regarding its NFTs, Reddit has long since been both crypto and blockchain curious.
One of its first implementations of the technology started in 2019 when it explored an Ethereum-based community points system, which eventually led to a partnership with Ethereum scaling solution Arbitrum in 2021.
Through Arbitrum's Nova chain, with the help of crypto exchange FTX, Reddit users can purchase ETH to pay for their on-chain Community Points.
Following this integration, Reddit made a shift into NFTs with competing Ethereum scaling solution Polygon — though it didn't call them by their Web3 name.
"Collectible Avatars"
Introducing Snoo, the platform's logo and iconic avatar that has been available for users to customize since 2020, long before Reddit integrated NFTs into its collectibles.
In what can be assumed to be a well-thought-out strategy to introduce NFTs without disrupting user habits or patterns, Reddit slowly integrated the technology and refrained from using Web3 terminology.
To test the waters, the platform launched its first tokens in 2021 — four one-of-one avatars that sold between 42-115 ETH (roughly $261,000 USD at the time of the highest sale).
It wasn't until July of this year that the platform launched its broader Collectible Avatars and NFT marketplace. The idea of the marketplace was to empower Reddit artists to contribute to collections, with applications to have work featured available through its creator waitlist.
Catch 'em while you can! Collectible Avatars are limited-edition creations designed by some of Reddit's most passionate artists. ?

Sign up for early access by joining r/CollectibleAvatars: https://t.co/sxF1OOohvH #RedditCollectibles pic.twitter.com/XtwaDqNC4u

— Reddit (@Reddit) July 7, 2022
Just one month after the launch of the marketplace, the platform announced the launch of a Polygon NFT airdrop that would reward its most loyal users based on their community points.
The drop had users choose from four different factions, Aww Friends, a cute animal-themed collectible, Drip Squad, streetwear-styled collectibles, Meme Team, designed around some of the most popular memes, and The Singularity made up of tech-themed collectibles.
Give yourself an upgrade. Deck out your Snoo with your very own Collectible Avatar gear. Head to Reddit to see if you qualify. pic.twitter.com/3NFQqOscR3

— Reddit (@Reddit) August 29, 2022

Both before its blockchain integration and following it, Reddit has had several significant partnerships regarding its Collectible Avatars, including names like Netflix, Riot Games, the Australian Football League, and more — offering limited edition accessories, outfits, and hairstyles that users can customize their avatars with.
Trojan Horse?
Whether or not Reddit's approach will turn out to be viable in the long term remains to be seen. As of now the platform has over 50 million active daily users and has recorded over three million wallets created.
The only potential downside in its approach of avoiding Web3 terminology is that there are Redditors who have been using the avatar program since 2020 that are unaware of the integration.
As pointed out by collector AB, this poses a financial risk for anyone buying into the NFTs now, as there is a chance of a sell-off once unknowing holders become aware of monetary value. Other Redditors have expressed their disdain for NFTs and have even contemplated "burning" tokens worth up to five ETH.
Though, despite any potential downside, the transition into NFTs seems to be having an overall positive impact on Web3 adoption. If nothing else, Reddit's near frictionless approach to integration is a case study, that other platforms can look to when entering the space.
Elsewhere in NFTs, Bicycle cards shuffles into Web3 with an inaugural 'Bored Ape' deck.