Rick and Morty Co-Creator Launches Experimental NFT Art Factory
With plans for a unique tokenomic ecosystem in partnership with Paradigm.
Rick and Morty Co-Creator Launches Experimental NFT Art Factory
With plans for a unique tokenomic ecosystem in partnership with Paradigm.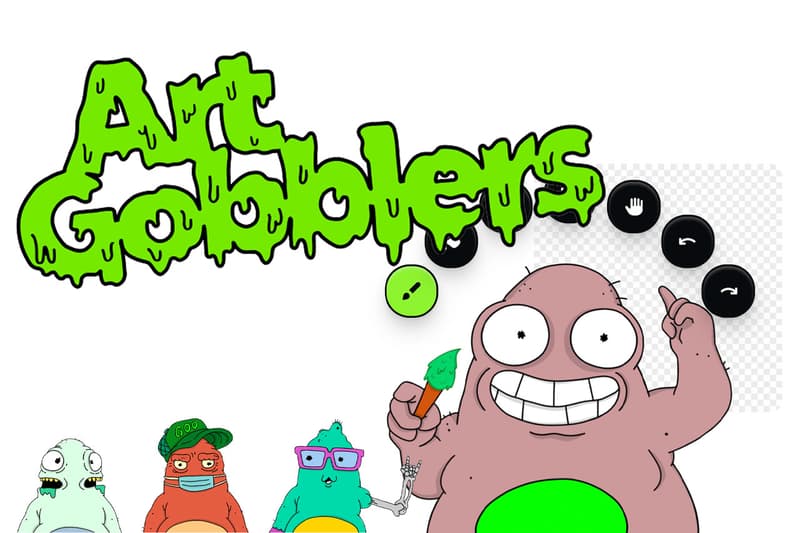 Justin Roiland, the Co-Creator of the massively popular animated series Rick and Morty recently partnered with Paradigm to launch Art Gobblers, what they're calling an "Experimental Decentralized Art Factory."
The NFT project embodies several interactive and gamified experiences for participants and was created to encourage healthy artistic competition and allow users to become what is essentially the driving force behind the success of the project.
Art Gobblers!

A @paradigm x @JustinRoiland collaboration. https://t.co/JtPmB1ab6U pic.twitter.com/oVGsJdB3dY

— Matt Huang (@matthuang) September 13, 2022
Cultural Phenomenon
Roiland cemented his name as a creative icon with his hit series Rick and Morty, which has broken several major records in the animation space, including being Adult Swim's most viewed and subsequently most popular series.
The show grew in popularity due to its unique writing style, which embodies edginess, and a variety of entertainment through both low-brow and high-brow humor. From fart jokes to deeply philosophical rants, the show has it all — making it attractive to a wide range of viewers.
In addition to Rick and Morty, Roiland has also been on a campaign to launch unique and creative video games on platforms like Xbox and PC. His most recent initiative, through his game development studio Squanch Games, is "High on Life" — an alien-themed first-person shooter where the guns talk.
The Experiment
Now, the creative has taken his talents into the realm of Web3 with Art Gobblers.
"I was thinking about the space, what had been done, and what could be done on-chain — to move people towards a more gamified, fun, and interactive community-based loop," shared Roiland as to his inspirations in a recent Twitter space with Andrew Wang.
The experiment has several unique technical mechanics, many of which were led in development by Dave White of Paradigm. These include systems like a Variable Rate Gradual Dutch Auction (VRGDA), and a token system called GOO.
On the creative side, the team has developed a free-to-use in-browser art tool, which is a core component of the project.
Attention humans!

Over the past weeks, you've learned about VRGDA, GOO and shown yourselves to be more than capable users of our draw tool.

Today, we're finally ready to answer your biggest question: What is Art Gobblers?

This is your guide to our universe ? https://t.co/bKeAz8faAh

— Art Gobblers (@artgobblers) September 13, 2022
Community Driven Art
Through the Art Gobblers website, users can create custom works using the site's draw tool — the tool works on desktop, iPad, or Cintiq. One interesting aspect of it, is that the entire creation process is recorded, this way when others view the works they can play back the process stroke by stroke.
The draw tool was created with fixed limitations like brush size and stroke count, making for a fun but competitive environment for artists to show off their skills.
While free to use and share on social media, to mint the works as NFTs will soon require GOO the platform's native token. Any art that is minted "will benefit from the cultural relevance of Art Gobblers and the attention of the Art Gobblers community, which has been seeded with some of the most accomplished collectors in the one-of-one space," shared the project's white paper.
Unique Token System
In a process the project calls "glamination," users mint their artworks using the native token GOO. The works are Ethereum-based ERC721 NFTs that can be bought, sold, or traded just like any other NFT. Whereas GOO is an ERC20 token that allows users to either create "Blank Page" NFTs or mint new Gobblers.
The Gobblers act as a sort of host for the artworks and can be combined with them to make unique NFTs — visually, the art is shown in the Gobbler's stomach, hence the name. The Gobbler NFTs also produce the required GOO for creating new works.
Additionally, the project has implemented the VRGDA mechanism to limit the number of pages that can be created during a specific period.
Art Gobblers, from our upcoming NFT project @artgobblers, are NFTs that produce an Ethereum token called Goo, which they squirt out of hoses in the middle of their backs.https://t.co/BRAqinzPmB

— Dave White (@_Dave__White_) September 6, 2022
Through its ecosystem of tokens and systems, Art Gobblers aims to provide a space that is fun, competitive, and that ultimately puts the community into the role of co-curators.
In regards to a road map, the team says "there isn't one," adding "Art Gobblers will be launched as a finished product, designed to bootstrap a self-sustaining ecosystem." For those interested in diving deeper down the rabbit hole before the free mint, Art Gobblers has provided both a general White Paper and a GOO Paper focused on its tokenomics.
Elsewhere in NFTs, Nocking Point Wines turns its tannins to Web3 with 'Wine3.'