Rick Ross Looks To Web3 In Building Deeper Relationships With Fans
Unveiling 200 exclusive NFTs and the rapper's very own immersive metaverse.
Rick Ross Looks To Web3 In Building Deeper Relationships With Fans
Unveiling 200 exclusive NFTs and the rapper's very own immersive metaverse.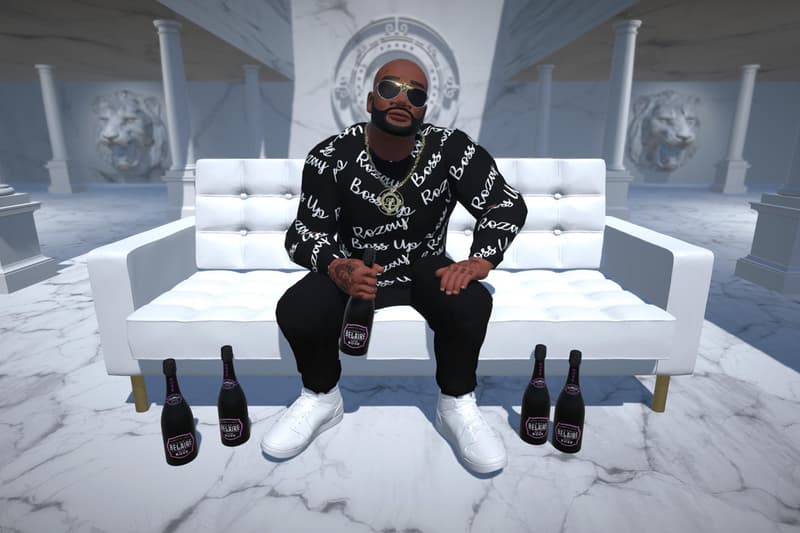 HitPiece has collaborated with the multiplatinum superstar rapper and entrepreneur, Rick Ross to launch limited edition NFTs aimed at building new engagement for the artist and his fans.
The music-driven NFT platform and metaverse experience builder, HitPiece is releasing 200 NFTs for Rick Ross fans to receive VIP access to the rapper's upcoming metaverse, "Boss Land" – an interactive digital twin of Rick-Ross's IRL Promise Land property.
Aimed at allowing Rick Ross to interact with his fans like never before, the NFTs also include a wide range of real-world experiences like signed merchandise worn by Rick and a one of one custom-made necklace featuring the holder's own NFT.
"I thought I crashed the NFT market, but now I'm here to make it even bigger," said Rick Ross. "You know, if the Boss is in the metaverse, then it's the place to be."
Concerts were once the best way for artists to share experiences with their supporters. However, with the rise of new technologies and digital environments, the entertainment industry has been tasked to reshape itself to meet the new demands of the next generation of fanbases.
In order to provide experiences through the channels that his followers prefer today, Rick Ross has turned to Web3 to foster a fresh take on personalized engagement and deeper relationships with his fans.
With the blockchain, creators are able to offer fan opportunities that are exclusive, secure, and contain true value. For instance, Rick Ross will grant select token holders to receive an annual FaceTime session with the rapper or an invitation to hang out at his real-life property right outside of Atlanta, Georgia – rare experiences that a price tag could never be attached to.
Rick Ross has always prioritized building relationships with his fans as he credits them for supporting his remarkable career.
Last month, Rick perhaps became one of the first celebrities to actually interact with a fan that was found stalking the artist outside of his home.
Rick Ross Shows Love To Stalker Fan pic.twitter.com/fJLnQPUDiU

— SOHH (@sohh) September 1, 2022
For those unable to achieve the IRL perks, HitPiece has launched the Boss Land metaverse in hopes of touching the artist's fans worldwide.
As 50% of millennials are extremely interested in entering an immersive virtual world to take part in an experience that is not possible IRL, it may make sense why branded metaverses are starting to appear all across Web3.
Other artists such as Steve Aoki, Paris Hilton, Snoop Dogg, and DJ Georgia Sinclair have all launched their own metaverse plots to better serve and connect with their fans globally as well.
Despite the countless number of musical amounts of artists just starting to enter the digital setting today, it is clear to say that the impact of Web3 is already being felt.
Rick Ross previously entered the Web3 space in June 2021 for a groundbreaking project with the luxury car designer, Rich B. Caliente. Combining the passions of music, luxury, automobiles, and art, Caliente and Rick created the first Porsche 911 art car and matching NFT for a Miami auction.
Additionally, Rick's favorite fast food joint, Wingstop, which he surprisingly owns and operates several franchises for, has also turned to Web3 for future campaigns and fan activations. According to the trademark patent filed in February 2022, Wingstop has plans to utilize NFTs, virtual food, and wing sales in the metaverse.
In other Web3 music news, Disney Music Group harmonizes with the metaverse for a music discovery experience.