Sotheby's To Bring The Digital-Born K-Pop Group Aespa Into NFTs
In a female-led collaboration with 3D NFT artist, Blake Kathryn.
Sotheby's To Bring The Digital-Born K-Pop Group Aespa Into NFTs
In a female-led collaboration with 3D NFT artist, Blake Kathryn.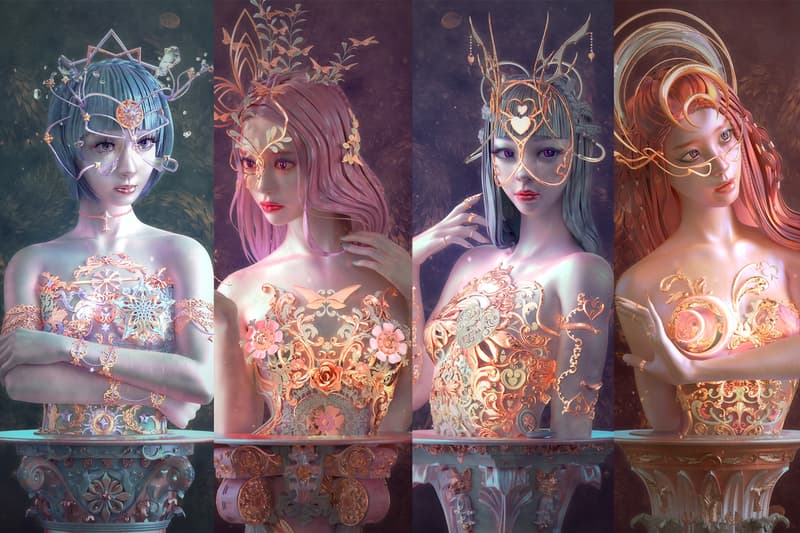 1 of 2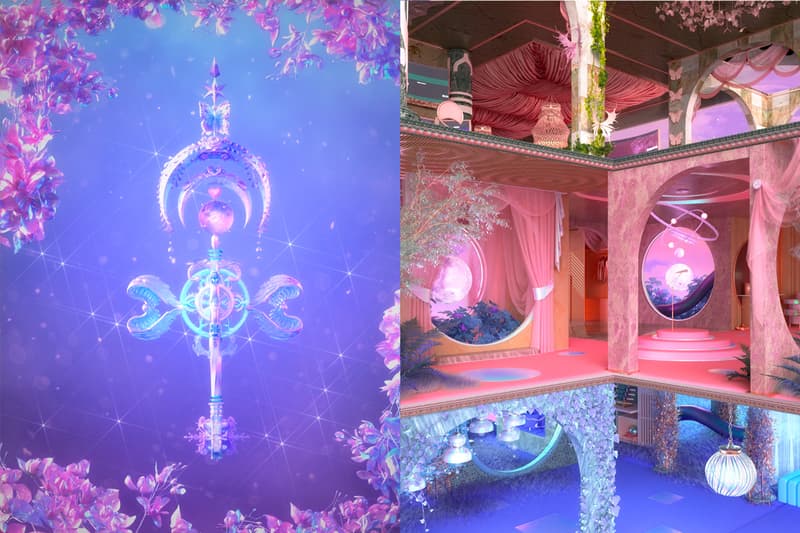 2 of 2
This week, Sotheby's will host a new NFT collection and exhibition in partnership with the trending visual NFT artist, Blake Kathryn and the widely recognized female K-pop group, aespa.
The NFT collection titled, "æ girls" will include a three-part series highlighting the fierce dynamic between two Web3 female powerhouses, Blake Kathryn and aespa.
Discover the aespa x Blake Kathryn æ girls NFT collection at the Sotheby's Hong Kong Autumn Sales 2022. The collections that represent the Metaverse concept of aespa.pic.twitter.com/ZzucMqVKiX

— KARINA. (@ofKharina) October 7, 2022
The first of the series, "MY Pass" will serve as a collector's entry point with personalized art representing each of aespa's four group members. The "Altars" will feature 32 special edition NFTs consisting of a recording by each member and a signed autographed print from aespa and Blake. Lastly, the environmental reflection, "Dreamspace" will exist as a one of one single edition asset including the 3D file, a video recording of aespa and Blake, and a free-of-cost trip to meet aespa in Seoul at their upcoming concert.
Available from October 13 to 21, each series will take place for 48 hours exclusively through Sotheby's Metaverse's week-long auction with cryptocurrency as well as credit card payments.
Korea's largest entertainment company, SM Entertainment, brought the aespa group together in 2020 with their digital single Black Mamba. Aespa reached the top of the charts in over 95 countries within just three days of its debut and made history by being the fastest-viewed K-Pop video on YouTube.
The "ae" of aespa stands for avatar and experience, as each of the group's members has an alter-ego through matching online avatars – tying the girl quartet to the digital landscape since its birth. Aespa's true members, Karina, Giselle, Winter, and Ningning use their avatars counterparts to seamlessly carry their audience from the virtual space into the real world through their VR-based storyline.
Bringing K-pop officially into Web3, the new NFT project was aided by connecting dotts, an APAC/U.S. strategy agency connecting talent with brands and INVNT.ATOM, the global brand experience agency focused on Web3 opportunities.
"There is no more powerful cultural force than K-pop at the moment," said Rita Magnus, Managing Director of connecting dotts. "The æ girls collection will introduce this passionate fandom to the world of Web3, giving fans an entirely new way to connect with their favorite band. Bridging these worlds together with talent like aespa and Blake has been a remarkable first."
As music finds its place in Web3, æ girls signifies the novel possibilities that the evolving digital technology is able to foster. With artists like DJ Georgia Sinclair, DannyBoyStyles, and omgkirby venturing into NFTs and the metaverse, K-pop hopes to discover musical support through Web3 as well.
"From the beginning, aespa has been a very future forward group, embracing technology and the metaverse with creativity and as a core part of their identity, and their fans have responded enthusiastically. This æ girls collection, beautifully created in collaboration with Blake Kathryn, one of the most prominent female artists working in Web3, further extends, cultivates and expands aespa's web3 community," said SM Entertainment.
While MTV opens its doors to new audiences through the metaverse and Sony Music expands its Web3 efforts, Sotheby's, the premier location for luxury and art aims to cultivate the expansion of today's art into new realities and means.
"The adaptability of NFTs has opened up many new avenues for communities of collectors and fans to connect with their favorite artists and musicians. This collaboration between aespa and the artist Blake Kathryn represents the best of how digital art and NFTs can bring together physical and virtual worlds to present fans with a special experience that is only possible with NFTs, and we are thrilled to offer this sale at Sotheby's Metaverse," said Michael Bouhanna, Sotheby's Head of NFTs and Digital Art.
Pushing the previous musical boundaries set in Web2, aespa hopes to serve as a new frontier – blending the lines between real life and the digital world to produce a new way for K-pop fan engagement.
The global K-pop trend has continued to rise since artists like Psy and BTS received worldwide attention. Since then, K-Pop entertainment has found a synergy within Web3 as K-Pop's biggest names begin to enter the digital era.
BTS's entertainment company, HYBE joined forces with the fintech firm, Dunamu to bring the boy band's IP into NFTs. In April, HYBE confirmed its trademark application for "Digital Souvenirs" along with a possible US-based NFT marketplace.
Fantagio, another trending Korean entertainment company that manages a range of K-pop stars has also recently entered the metaverse through its collaboration with Fellaz, the NFT solution provider for Web3 entertainment. Together, the two have combined music and NFTs to present the next meaning and method of fandom.
This past August, Fantagio and Fellaz partnered with Crypto.com to drop an NFT collection for its metaverse K-pop star, Miu's first song, "Uptown Boy." Fans were directly tied to the artist for the first time through collectible digital assets that contained different parts of Miu's track.
In other NFT news, Azuki Beanz NFTs make it onto Los Angeles restaurant menu for Family Style fest.