Steve Aoki Joins Deadfellaz in Unveiling an Exclusive Fashion Capsule
Bringing in "Hordetober" with an exclusive party and line of merchandise.
Steve Aoki Joins Deadfellaz in Unveiling an Exclusive Fashion Capsule
Bringing in "Hordetober" with an exclusive party and line of merchandise.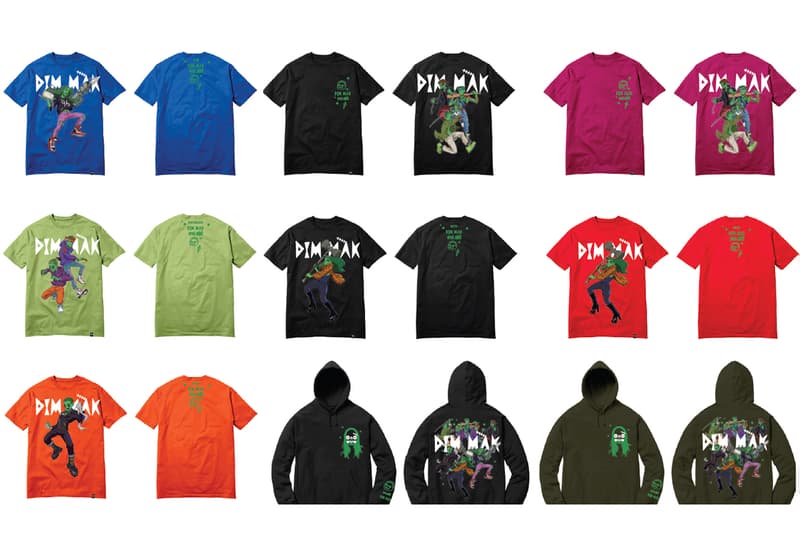 1 of 2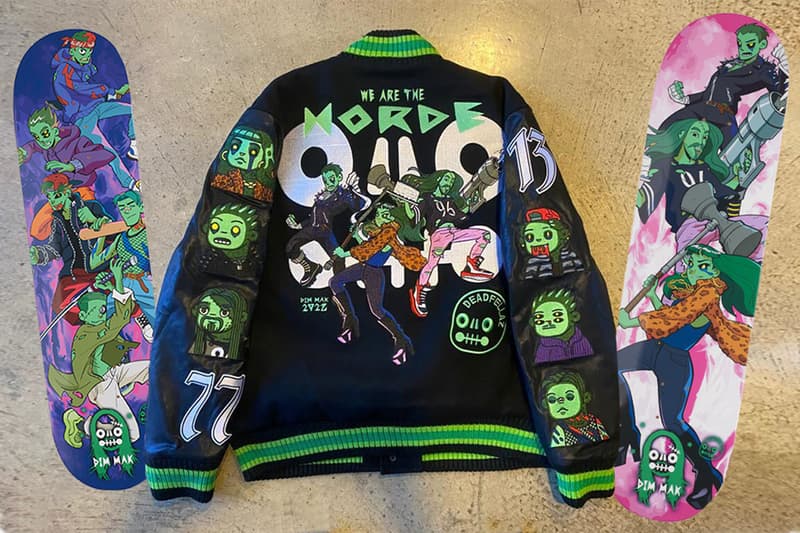 2 of 2
Deadfellaz has collaborated with Steve Aoki to bring an exclusive capsule collection and event to the NFT community.
Deadfellaz, the PFP project launched in August 2021 has joined creative forces with the iconic music producer, artist, and entrepreneur, Steve Aoki's record label and apparel line, Dim Mak, in presenting an extremely exclusive fashionable collaboration.
Just in time for this year's Halloween celebrations, the collab will make its premiere at Deadfellaz's "Deadzone LA" event — the highly anticipated in-person party celebrating "Fellaween."
Deadzone LA's one-night event is set to take place IRL on October 29 in Los Angeles's Arts District at ROW DTLA as well as inside the metaverse. The evening will be made up of live art, musical performances, food, beverages, and more.
DEADZONE LA tickets will be released to the Horde 13th 5pm PST. There are multiple allowlisted communities that will gain access to purchase tickets in the days following. ? For all information: https://t.co/cV19d8oWWg

— Deadfellaz (@Deadfellaz) October 13, 2022
Transporting attendees into the world of Deadfellaz, the "multi-sensory experience" will be curated by the globally recognized party throwers, EMO NITE — who will be DJing along with other special guests.
The Deadfellaz x Dim Mak custom fashion line will consist of accessories, graphic t-shirts, hoodies, and skate decks, all featuring Deadfellaz characters and Aoki himself.
The capsule's highlight piece is an extremely rare varsity jacket which will be exclusively available to NFT holders of Aoki's AOKIVERSE and the Deadfellaz collection only. The limited edition jackets will be microchipped for owners to redeem a digital twin and virtual wearables of the garment.
Holders unable to attend the event in real-time will be able to purchase the item online following Deadzone LA. Additionally, any remainders of the event's t-shirts and hoodies are set to be sold online to the greater community after the evening.
Deadfellaz's Hype
Within just a year, Deadfellaz has formed a large following of dedicated enthusiasts and notable holders, known as "The Horde."
The genesis NFT collection blended the theme of Zombies and horror with the overall goal to form a diverse and inclusive community out of Web3.
With millions of loyal followers, over $80 million USD  in sales to date, and just about 30,000 ETH in sales volume, Deadfellaz has proven to be a strong and committed blockchain project.
Led by two NFT-passionate co-founders, Betty, and Psych, Deadfellaz has paved the way for how digital assets can bring together the many cultures of art, gaming, music, and streetwear.
As NFT communities continue to find new ways to expand outside of the digital setting, Deadfellaz has been a leader in creating a real-world brand out of an original PFP project. 
Providing the faithful Horde with relatable PFPs, entertaining games, exclusive product releases,  and collaborations with globally-known brands, Betty and Psych have carried out Deadfellaz mission to be much more than just NFT collectibles.
Deadfellaz recently brought The Horde into the physical environment last month through a partnership with Wrangler Jeans. Carrying the Web2 company into the metaverse, Deadfellaz revealed a limited supply of 20 NFC-chipped vintage Wrangler denim pants in real life and on the blockchain.
What's green and wears denim?
A @Deadfellaz X @Wrangler partnership. pic.twitter.com/V6m0eKDGWx

— Deadfellaz (@Deadfellaz) September 8, 2022
Aoki and the Undead
The growing Web3 synergy and collab between Deadfellaz and Aoki drives the spirit of hype and fosters cultural prominence for the digital space — just like today's traditional streetwear releases or music drops would.
"Working with Steve has been so fun," said Betty & Psych, Co-Founders of Deadfellaz. "He has embraced Web3 and helped shape the space as it is so far, which has been especially impactful given his incredible success in Web2."
Deadfellaz first partnered with Aoki for the project's first Halloween event last year which only took place virtually. Betty and Psych fashioned the zombie character, "Aoki-fella" for Aoki to DJ the party from inside the metaverse.
"This collaboration comes a year after Steve DJ'd an exclusive set for The Horde at our very first Deadfellaz metaverse event last Halloween, so it feels very special to us," Betty & Psych added.
Since early 2020, Aoki has quickly taken the Web3 space under his wing as he continues to grow his own community and partner with other iconic projects. 
As an early adopter, Aoki debuted AOK1VERSE, his own metaverse club which provides his fans with NFT-backed concert access, exclusive experiences, and branded merchandise.
In an exclusive interview with Hypemoon last month, Aoki explained that "community building and utility were the two main components I first learned about in this space."
Keen on providing both concepts, Aoki unveiled Sky Pods, customizable digital apartments that were exclusively airdropped to AOK1VERSE members in July.
According to Aoki, it is crucial that he maintains his creativity and artist role first when further building out his vision for the future of the metaverse — which has been made clear through his endless efforts and collaborations in the Web3 space.
In other NFT news, Azuki Beanz NFTs make it onto Los Angeles restaurant menu For Family Style fest.