Sweet Wants To "Do More Good With Great Technology" Starting With NFT-Driven Hurricane Ian Relief
Raising funds for affected victims in partnership with Red Cross.
Sweet Wants To "Do More Good With Great Technology" Starting With NFT-Driven Hurricane Ian Relief
Raising funds for affected victims in partnership with Red Cross.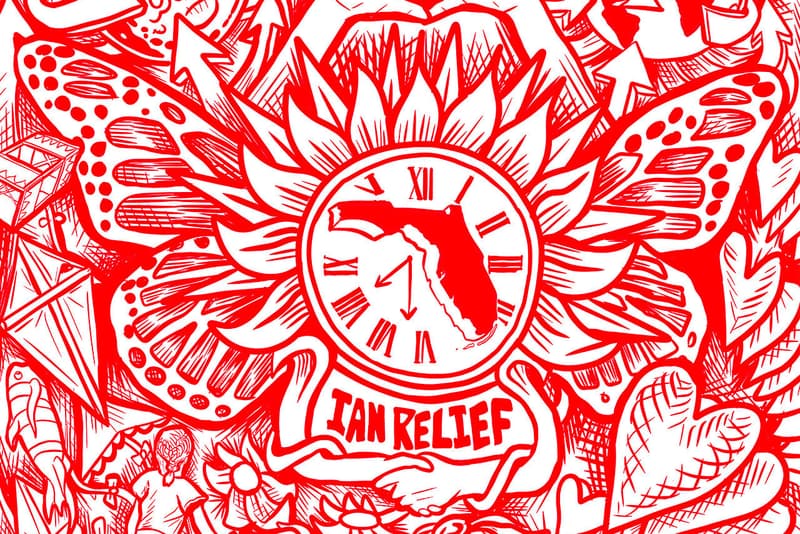 Sweet has joined beneficiary forces with the American Red Cross to raise NFT-powered support for those affected by the disastrous Hurricane Ian.
This limited-edition collectible designed by Florida-based artist @MarlonPruz can help people & communities affected by #HurricaneIan.

Each purchase of this collectible is a donation to the @redcross helping them provide relief to those impacted by this disaster. Link in bio! pic.twitter.com/TRmRi7ld4W

— Sweet (@sweet) October 19, 2022
Hurricane Ian, which had initially impacted Cuba on September 27, quickly turned into a destructive Category 4 hurricane for Florida on September 28. Despite Hurricane Ian's strike almost a month ago, hundreds of Floridians are still in shelters, making it the most lethal hurricane to hit the state since 1935 and the second-deadliest to occur inside the US during this century.
The experience-driven NFT platform, Sweet has utilized the strength of NFTs as a supportive fundraising effort today in unveiling a collection of 10,000 NFTs to benefit the Red Cross.
Each NFT purchased will financially aid the Red Cross in responding to and helping victims recover from Hurricane Ian's disaster. Additionally built into the NFT's smart contracts, any secondary sales of the NFTs will generate an extra 10% per transaction for the Red Cross to provide relief.
In an exclusive interview with Hypemoon, Sweet shared, "all involved in this project want to demonstrate that collectibles for a cause can generate revenue not just once, but in multiple sales and collecting efforts. This use case is a strong demonstration of how raising awareness and fundraising to support relief efforts are the ultimate measures of success."
The digital assets have been artistically designed by the Florida-based artist, Marlon Pruz — creating a meaningful reason for people to offer donations.
"[Pruz's] heart is in Florida, so he was a natural fit to channel the hope and potential for recovery into his art," Sweet added.
Pruz was born and raised in Miami Beach which ignited his art's inspiration from both Miami street culture and the natural beauty of the Everglades. Pruz has donated his years of creative experience from producing physical work across Miami as well as digital pieces seen in NFT collections on OpenSea and other marketplaces.
"This entire project exudes Sweet's passion for partnership, vision, and creativity, we are so proud to combine the American Red Cross mission and Marlon Pruz's creativity to offer digital collectibles in a simple and accessible way that helps people in need," explained Tom Mizzone, Sweet's CEO to Hypemoon.
Sweet Blockchain Benefits
Sweet shared with Hypemoon that they want to, "do more good with great technology." When the team noticed what was happening in Florida, they knew they wanted to find a way to provide some Web3-enabled help with Sweet.
"Our team's connections to Red Cross entertained our idea and saw the potential for digital collectibles to help support recovery efforts," Sweet said.
Many charitable organizations have found great benefits in using the blockchain and NFTs as a method for fundraising. In fact, $12.3 million USD in crypto donations from NFT-related charitable giving initiatives were raised in 2021 by nonprofits using The Giving Block alone.
"People in Web3 talk about hypothetical use cases all the time, but Sweet wanted our friends at Red Cross to really benefit from the concepts. So we built a project and launched it in a short time. As news coverage is quieter around Hurricane Ian, it is so important to remind people that the damage from storms happens quickly, but recovery takes much longer," Sweet explained to Hypemoon.
Like most novel industries, the Web3 space has faced great controversy and skepticism from the masses. However, with the blockchain, acts of charity have been made easy, transparent, and generate a unique value for givers.
"We need to help people see how Web3 is more than a currency or a single piece of art; strategies to leverage the potential are not limited to venture capital or global brands," Sweet added.
Despite the large amounts of misinformation and complexities of NFTs today, Sweet hopes this strong use case of digital assets can convey to the mainstream that, "Web3 builds more than tech – it builds community."
Raising Support By Supporting Adoption First
The American Red Cross has been an early adopter of crypto since its early days in 2014 when the organization became a pioneer in accepting Bitcoin donations – so far back that even Ethereum's network hadn't gone live yet.
It should also be noted that this is not the first time Red Cross has leveraged NFTs as a fundraising tactic.
In March, the Red Cross joined Crypto.com in raising proceeds to support people affected by the ongoing crisis in Ukraine.
Donators could participate by contributing crypto, fiat money, or buying an NFT from the campaign's collection, "The Art of Giving." The partnership even broadcasted a TV commercial during the 94th Academy Awards Show to further raise awareness and Web3-driven donations.
In other NFT news, Brands want to scare away Web3 fears this Halloween with spooky activations.