Telegram Leads the Way in Blockchain-Based Social Identity Ownership
Launching an auction on the TON network that enables bidding on user name handles with crypto.
Telegram Leads the Way in Blockchain-Based Social Identity Ownership
Launching an auction on the TON network that enables bidding on user name handles with crypto.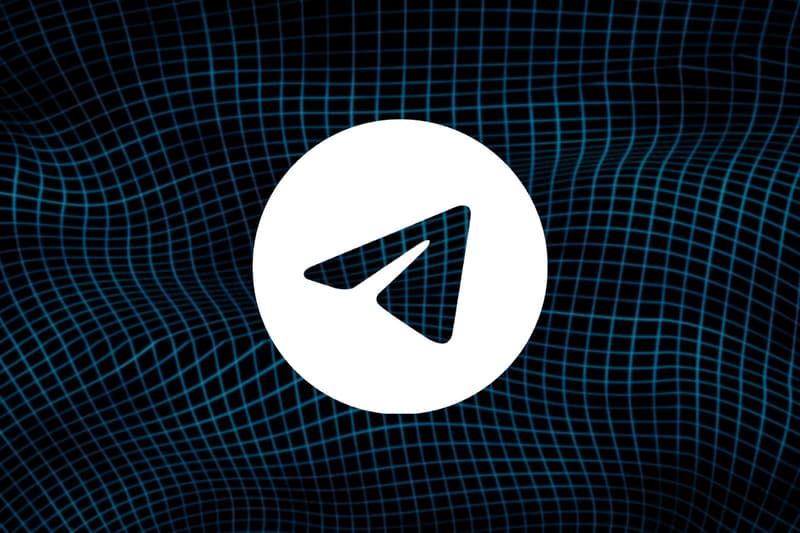 Blockchain integrations continue to make their way to social media and networks. To date, we've seen integrations like NFT photos on Instagram, the ability to set NFTs as verifiable profile pictures on Twitter, and most recently in feed NFT functions.
Telegram is taking things a step further though, with blockchain-based username handles. Considering a username is one of the most important parts of digital identity, this integration makes a lot of sense.
To make it possible, the social platform has partnered with TON "The Open Network," previously known as "Telegram Open Network." Users can shop for token-enabled handles on the designated marketplace, Fragment, which is built on the TON blockchain.
History with the Blockchain
The TON network, on which the username marketplace is built, was originally designed by Telegram nearly two years ago but never became established due to federal regulatory roadblocks.
Now, the network is run by a separate team, which according to its Twitter bio, "inherited" the chain from Telegram.
Toncoin (TON) is the token of The Open Network, which is the spiritual successor to Telegram's independent blockchain ambitions—thwarted by federal regulators two years ago.
Other Web3 integrations on the platform include the "wallet" bot, which went live in April and allows Telegram users to send TONcoin to one another directly in chat.
You can now send #Toncoin directly within Telegram chats!

It's a new way to send Toncoin without transaction fees to any Telegram user. With this service, you'll no longer need to enter long wallet addresses and wait for confirmations.

Watch the video and test the new feature! pic.twitter.com/EtXSMFtJj6

— TON (@ton_blockchain) April 26, 2022
In August, Telegram CEO Pavel Durov said he'd like to see more Web3 on the platform and proposed NFT integration of username and channel links.
"This would create a new platform where username holders could transfer them to interested parties in protected deals – with ownership secured on the blockchain via NFT-like smart contracts," he shared on his personal telegram channel.
The CEO also proposed blockchain-based auctions, which fast forward to the present time, is exactly what is happening through Fragment and TON.
Enter Fragment
Hosting the blockchain-based auctions via the TON network is dedicated site Fragment, where visitors are currently able to mint three-to-five-character long handles, with expanded offerings to come.
Participants can search for specific domains and in some cases sell their existing handles. Prices for handles are currently selling in a range of 126 TON (roughly $200 USD), to upwards of 63,000 TON for names like Bank, Casino, Auto, and Chat.
By nature the handles are NFTs, as shared in a recent tweet from the platform explaining that they're stored in crypto wallets and able to be sold on any NFT marketplace.
That being said, Fragment's website has zero mention of "NFT," instead, the platform refers to the tokens as "collectibles" — utilizing similar methods to Reddit's successful NFT offerings.
Whatever the platform or anyone else calls these new handles is beside the point though, it is a big step forward for on-chain social media identity, and for Telegram itself.
"For the first time, social media users will be able to transparently prove that they own their handles thanks to their tokenization on the TON blockchain," said Andrew Rogozov, a founding member of the TON Foundation.
Presenting Fragment: @telegram's auction platform based on TON

Telegram usernames are represented on the $TON blockchain as collectibles and will be available on https://t.co/gcCTstolWv

The only currency accepted for auctions is #Toncoin

More: https://t.co/XUUDtKWAJX pic.twitter.com/p2aZ5M9VII

— TON (@ton_blockchain) October 27, 2022
Owned Identity
Despite platforms like Instagram and Twitter having considerably thorough verification review standards, even those "verified" accounts are often copied by scammers who obtained their check mark through third parties. This puts other users at risk of scams and other malicious actions.
Because the username and verification credentials are not linked, names can be changed and any sense of authenticity lost. With the new on-chain integrations from Telegram, the authenticity of identity is easier to prove than ever, giving assurance to other users that one is who they say they are.
This is just one application of the technology and hopefully an integration that gets other platforms moving in the same direction.
In other news, the Musk-Twitter saga sees the start of a new chapter.