Texas Has FTX In Its Sights For Potential Securities Violations
Particularly taking aim at its yield offerings, stating that in the Lone Star State, they're considered securities.
Texas Has FTX In Its Sights For Potential Securities Violations
Particularly taking aim at its yield offerings, stating that in the Lone Star State, they're considered securities.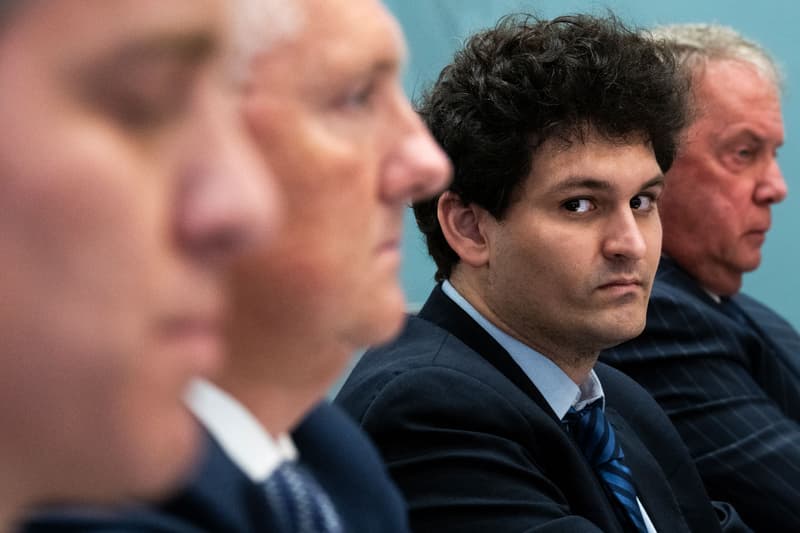 Texas regulators have shared that they are investigating FTX U.S. and its CEO Sam Bankman-Fried in regard to possible unregistered securities offerings.
"The Enforcement Division is now investigating FTX Trading, FTX US, and their principals, including Sam Bankman-Fried," wrote Joseph Jason Rotunda, director of enforcement for the Texas State Securities Board (SSB).
News of this investigation follows the exchange's successful acquisition of Voyager Digital, a process that took months to settle, and found Sam Bankman-Fried in the position of the investor, debtor, and lender all at once.
Voyager 
Voyager Digital finds itself relevant in this investigation, not only because FTX recently acquired it, but because it had similar yield offerings before it filed for bankruptcy. The Texas SSB has a separate, ongoing investigation into the once-active crypto broker.
Initial offers from Sam Bankman-Fried to acquire the platform were once rejected and considered "lowball bids," ultimately though exchange ended up acquiring Voyager for roughly $1.4 billion USD, beating out bids from competitors like Binance and Wave Financial.
Bankman-Fried has said on multiple occasions that the goal is to return funds to Voyager users that have been impacted by the platform's bankruptcy filling and closure.
Earn Programs
As part of the research for the investigation, SSB Director of Enforcement Rotunda opened an account with FTX to explore its yield offerings, finding them to "appear" as securities under Texas law.
"Based upon my earning of yield and an ongoing investigation by the Enforcement Division of the Texas State Securities Board, the yield program appears to be an investment contract, evidence of indebtedness and note, and as such appears to be regulated as a security in Texas," he shared in the filing.
FTX and Voyager are just the most recent examples of platforms that have caught the eye of regulators regarding interest or yield offerings. In February, BlockFi, who coincidently was bailed out by FTX paid $100 million USD in fines to the SEC and over 30 states for offering unregistered securities — stating it would cease such offerings and register future lending products with regulators.
Will Texas Investigation Yield Results?
The crypto world will be watching to see if this is another "regulation by enforcement" case like that of the Bored Ape Yacht Club and SEC — as well as to see if FTX will fight any charges that might be brought against it.
One reason regulation by enforcement seems to be the route many like the SEC are taking, is because the space and its assets are still widely undefined. This allows for different regulators to interpret offerings in different ways, similar to the situation with Coinbase, the DOJ, and SEC.
As of now, FTX appears to be in full cooperation, stating "we have been in talks with the Texas state regulator for a while. We have an active application for a license which has been pending, and believe we are operating fully within the bounds of what we can do in the interim. We look forward to continue working with Texas."
Whether or not the Texas SSB will bring up charges against the platform and its founder are yet to be seen as the investigation is still ongoing.
With the current state of regulation in the crypto and Web3, it is important for market participants to educate themselves on new product offerings and demand more concise definitions from regulatory authorities — as constant investigations and charges will only work to stifle progress in the space.
In other crypto news, Mastercard joins Paxos to offer crypto trading for financial institutions.