VeeFriends Hits Another Milestone with Toys"R"Us and Macy's Collaboration
And Gary Vaynerchuk shares the importance of intellectual property, storytelling, and dedication in the current market.
VeeFriends Hits Another Milestone with Toys"R"Us and Macy's Collaboration
And Gary Vaynerchuk shares the importance of intellectual property, storytelling, and dedication in the current market.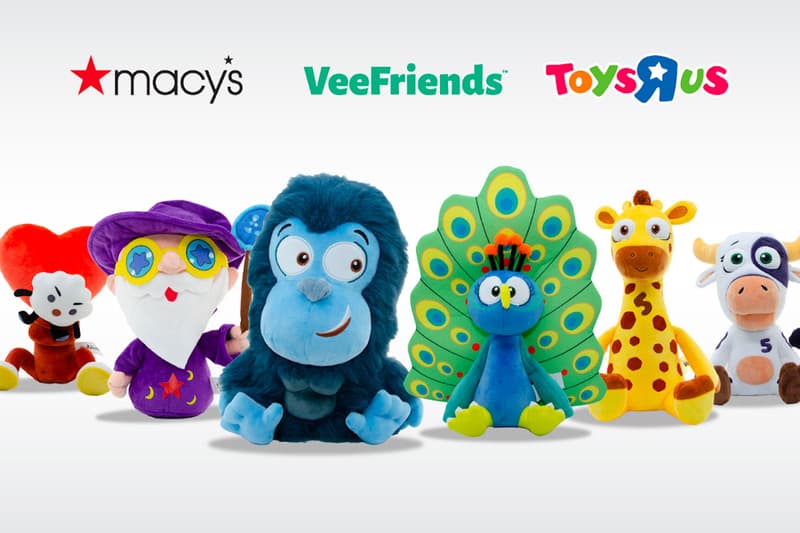 1 of 2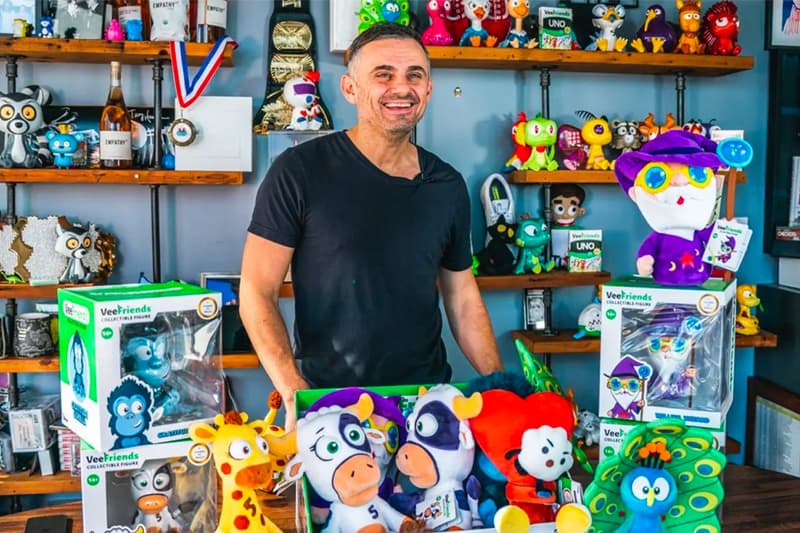 2 of 2
Gary Vaynerchuk has been on a non-stop campaign to build out the VeeFriends intellectual property (IP) since May of 2021 and is showing no signs of slowing down.
The ecosystem of NFTs is now made up of two main collections, VeeFriends Series One (VF1) and VeeFriends Series Two (VF2), as well as several sub-collections like BookGames.
Other areas of growth for the brand include a recent $50 million USD funding round led by a16z and the continued addition of in-house and collaborative products. The most recent being physical plush and figurine offerings with Macy's and Toys"R"Us.
The Intellectual Property
"The original premise of VeeFriends was to establish IP," shared Vaynerchuk in a recent conversation with Bankless. He went on to add that the idea was to create an IP that could stand up next to that of Disney, Pokémon, and more.
"This has been an obsession of mine, I thought I was going to buy a nostalgic IP — something I talked a lot about in my career," he shared, explaining that it wasn't until he saw the realities of NFTs in 2021 that VeeFriends began to come together.
Connection to Community
Creating points of contact and ways to engage with the VeeFriends community is a major focus of the brand and has been seen in various forms from massive conferences to physical product offerings.
With VeeCon, Vaynerchuk was able to bring together over 7,000 fans and collectors to participate in network events and experience various panels, as well as exclusive product offerings like the VeeFriends Ledger released during the event.
Other areas the brand has looked to connect with its community include products like its collaborations with UNO, Reebok, Johnnie Walker, and countless others.
Internally, the NFT brand has also launched what it calls "Compete and Collect," a full-fledged trading card game that was redeemable for free for VF2 holders at mint.
Most recently, VeeFriends has broken yet another milestone, this time with a collaboration between Toys"R"Us and Macy's — to launch physical collectibles like plushes and vinyl figures.
We brought NFTs to life. Introducing VeeFriends x @macys @toysrus

Learn more: https://t.co/Dv0zXWVOm8 pic.twitter.com/qqzJfrg9QG

— VeeFriends (@veefriends) October 4, 2022
Vaynerchuk shared that the idea is to build affinity in the characters through various IP offerings, and in the case of his newly launched collectibles, this will be done through a QR code that is included with the product. Once scanned, visitors will be able to read in-depth background stories about the characters and the brand — further strengthening the bond between consumers and VeeFriends.
The NFTs
Beyond the suite of products the brand has begun to produce, Vaynerchuk shared more on what the characters themselves stand for and what their purpose is.
"The characters are meant to do what Gary Vaynerchuk likes doing as Gary Vee, which is spread positivity, kindness, compassion, and patience, but also tenacity, and work ethic," shared Vaynerchuk.
Of the entire ecosystem of NFTs, the core collections include VF1 and VF2, which are comprised of 283 total characters. In the past, Vaynerchuk has shared that he intends to further develop every one of them. This goal may seem like a lofty one, but to put things into perspective, Disney has roughly 800 characters, and Pokémon just over 900 — most of which many have come to know and love.
"This is forever for me."
Vaynerchuk shared that while building and strengthening the IP, he is also focused on building technology and utility for original NFT holders. Hinting towards various technological advancements, the VeeFriends CEO said "one thing I've not alluded to at all, is, I've been doing a lot of tech innovation," adding "we have a hefty tech team who has been building something I'm very excited about that will hit the light of day this year."
On multiple accounts, Vaynerchuk has shared that as long as he's alive, he will be building VeeFriends. His dedication and passion for the brand have become apparent as he continues to build despite the current market conditions.
Elsewhere in Web3, Prada unveils its latest NFT drop.