Are Web3 Communities Concerns Over Recent Failures Justified?
From platforms like Coinbase and OpenSea to entire chains like Solana.
Are Web3 Communities Concerns Over Recent Failures Justified?
From platforms like Coinbase and OpenSea to entire chains like Solana.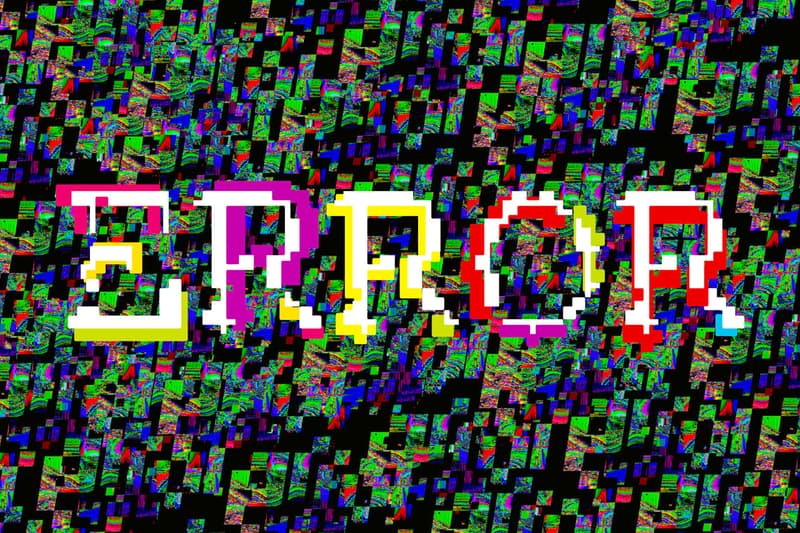 Throughout the weekend, two significant Web3 platforms, and one blockchain experienced issues that left the community sharing their concerns.
In an error OpenSea flagged and delisted several Azuki NFTs from its marketplace, Coinbase was unable to process transactions from U.S. bank accounts, and Solana experienced yet another service outage, making it unable to process transactions.
OpenSea
As the largest NFT platform in the Web3 space, any time something happens to a collection, it's all eyes on. This was the case with Azuki and OpenSea over the weekend.
The platform's "Trust & Safety" flagging system reportedly experienced an error, removing and delisting several Azuki NFTs.
Hey all, rough morning. There was an error in our Trust & Safety flagging system and a number of Azuki NFTs were briefly delisted. We DID work fast to resolve the issue + all impacted items have been relisted. Also, we're in direct contact with the @AzukiOfficial team.

— OpenSea (@opensea) September 30, 2022

While the issue was quickly resolved, the event still caused speculation and concern to circulate on Twitter. Some users asked if the system is "shoot first and ask questions later?" While others made satirical comments that some misinterpreted as malicious.
BREAKING: Azuki delisted from Opensea confirming the teams 4th rug

— ThreadGuy.eth ? (@notthreadguy) September 30, 2022

Others, including the Azuki brand itself, thanked OpenSea for the clear communication and fast action in restoring the collection.
Coinbase
On Sunday, users in the U.S. were unable to process transactions using bank accounts. While also lasting only a few hours, the significance of the error is because Coinbase sits amongst the top three largest crypto exchanges in the world.
We're currently experiencing technical issues creating ACH transfers. Rest assured, your funds are safe. Our team will provide an update here and on our Status Page when full functionality resumes: https://t.co/a3pl4WiDhZ

— Coinbase Support (@CoinbaseSupport) October 2, 2022

"I just don't understand how CB is constantly having difficulties, not just with ACH payments but everything is always breaking," shared one user, adding "it seems like you use bandaids and baling wire to fix everything. The one thing we all know is CB is one of the worst exchanges with terrible support."
Other comments included jokes around the news, asks for Luna Classic to be listed, and complaints of stalled Solana transactions.
Another user shared that they "tried depositing 4 times not knowing there was an ACH issue and now my limits are screwed up, no instant deposit, and chat didn't know how to help and said wait for email…fantastic."
While the issue appears to have been resolved in just a few hours, the underlying need that users are requesting from CB is better access to support communication.
Solana
Caused by a misconfigured node, the Solana network saw what is its fourth major outage this year. Though it is considerably less impactful than the 18-hour outage which took place just over one year ago.
The Solana network is experiencing an outage and not processing transactions. Developers across the ecosystem are working on diagnosing the issue and to restart the network. More information will be provided as it becomes available.

— Solana Status (@SolanaStatus) October 1, 2022

The comment section of the announcement was filled with the usual jokes surrounding Solana outages, and others shared that they weren't surprised.
Possibly one of the only constructive comments came from a Solana user, who said "love how anytime something goes wrong on a chain people don't use they come in like a cult/mob to trash it. This doesn't just go for Solana but any chain. People need to stop the hate like it will make their chain look better. You aren't onboarding others by hating on us."
Community
Everyone in the space touts the word "community," it's considered to be one of the aspects that makes Web3 and all of its offerings great or different from those that have come before.
As seen in these recent shortcomings, the actual application of these principles is more important than ever. While not all will band together when push comes to shove, it is clear that participants must understand that patience is required in times like these — especially with emerging technology.
However, patience has its limits and these communities do expect to see both continued and deliberate progress towards fixing the root of the issues taking place.
While there are still errors taking place quite frequently in the Web3 space, they are becoming less detrimental and the turnaround time between the issue and it being resolved has become significantly lower.
In other news, see the newly funded startup that plans to bring Web3 adoption to Latin America.