What You Missed in Web3 – September 2022
Record label launches, A.I.'s as CEOs, coffee and NFTs, a massive CryptoPunk sale, and more.
What You Missed in Web3 – September 2022
Record label launches, A.I.'s as CEOs, coffee and NFTs, a massive CryptoPunk sale, and more.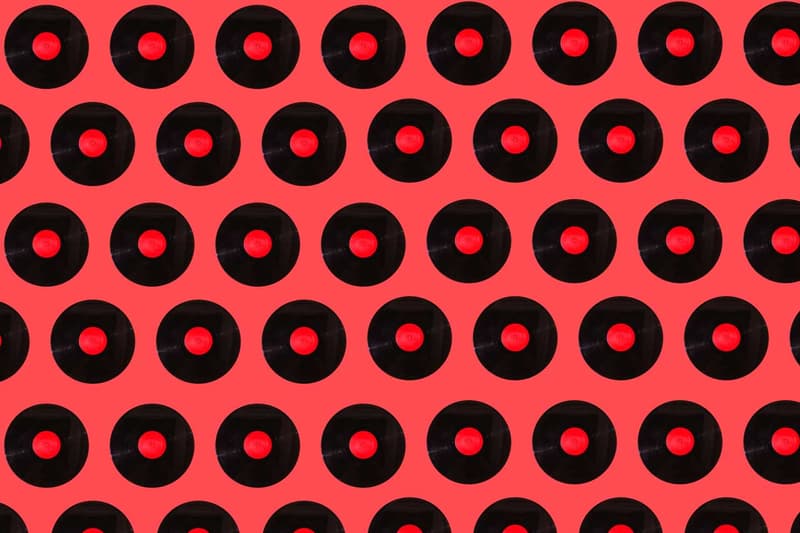 Hypemoon recaps what you may have missed in Web3 during September 2022.
Warner Records Launches 'Probably A' Label
Warner Records is ready to change up the legacy label model with the creation of a Web3-supported record label.
In partnership with Web3 media group "Probably Nothing," Warner Records announced the launch of "Studio A," its native record label that will issue NFTs to holders that can be utilized to gain access to resources underneath Warner and Probably Nothing. 
Welcome to Studio A, the future of IP development in web3 pic.twitter.com/e7eaLkRQ1q

— Probably A Label (@probablyalabel) August 31, 2022
Launched in January by celebrity restaurateur Jeremy Fall, Probably Nothing pushes its "mass adoption" philosophy in helping to safely and securely onboard as many people into Web3 as possible.
An A.I. Was Just Appointed As a Company's "Rotational CEO"
Chinese game developer NetDragon took a huge leap in its mission of becoming a full-fledged metaverse company after appointing an A.I. as its "rotating CEO."  
The A.I., who identifies as Ms. Tang Yu, will use her newfound executive power to help increase productivity and company efficiency. 
NetDragon is best known for its Neopets NFT collection, which is based on the 1999 pet game. The collection includes a P2E game and creation of an open metaverse.
GameStop and FTX Join Forces
In its continued efforts to shift away from the "meme stock" frenzy, GameStop joined forces with crypto exchange FTX to bring crypto-enabled payments to its stores. 
The partnership serves as a wider part of GameStop's initiatives in entering the crypto space, while also allowing for FTX to expand its 1 million customer base in the US. 
As a "preferred partner," GameStop will also begin selling FTX gift cards in select retail stores. 
Earlier this year, GameStop launched its NFT marketplace and crypto wallet.
Long Live David Bowie!
The Estate of David Bowie announced its intention to continue preserving the long-established legacy of Bowie in an exclusive partnership with NFT artists FEWOCiCIOUS, JAKE, Glam Beckett, Defaced, and more. 
AHHHH I AM SO EXCITED here's a sneak peak of the sculpture I made for the @DavidBowieReal Estate wearing ONE OF HIS ORIGINAL OUTFITS to benefit CARE I can't wait to show you the rest of the piece when it reveals this Thursday pic.twitter.com/mJK40g1sA5

— FEWOCiOUS (@fewocious) September 6, 2022
The "Bowie on the Blockchain" NFT collection, which features work created by the above named artists, will highlight specific moments and work during Bowie's lifetime. 
The collection will premiere on OpenSea's marketplace, in collaboration with Andrew D. Keller's "We Love the Arts" firm and film producer, Joaquin Acrich.
Ticketmaster Will Start Offering NFT Tickets
Since 1996, Ticketmaster has dominated the electronic ticket market and live events space. Over the past six months, the platform has experimented with its NFT ticketing pilot program, minting over 5 million NFT tickets for the NFL's Super Bowl LVI. 
Big news for live event fans! @Ticketmaster Event Organizers now can offer digital keepsakes, minted #onFlow!

Activate access to experiences and rewards

And that's not all! Stay tuned for some exciting prizes pic.twitter.com/bjfNgFkv4g

— Flow (@flow_blockchain) August 31, 2022
In partnership with Dapper Labs, Ticketmaster will begin offering NFT tickets on the Flow blockchain, where fans can utilize POAP tokens to gain access to their events.
Starbucks Takes 'Rewards Program' on an 'Odyssey'
Since its initial debut in 2009, the industry-leading Starbucks Rewards program has just hit its next major transformation, as it prepares to bring its 16 million membership base into Web3. 
Starbucks Odyssey, its newest program, was created for Starbucks employees and rewards members to start their Web3 journey by utilizing their current accounts to earn NFTs by playing games and quizzes. 
The NFTs earned can be traded and sold amongst rewards members in the marketplace, and can also be exchanged with Starbucks for exclusive gifts and experiences. 
Magic Eden Wants to Protect Creators From Getting Shunned With Royalties
The ongoing NFT royalty battle just got more interesting, as Magic Eden announced the launch of a new tool that will allow an NFT's original creator to manipulate the metadata of that NFT in the event a royalty is not paid. 
/ Launching MetaShield:

Royalties are an important revenue stream that supports creators and enables them to grow their projects. These royalties are being threatened by marketplaces allowing collectors to set custom royalties. pic.twitter.com/zoSbd7W1Mf

— Magic Eden at Breakpoint (@MagicEden) September 13, 2022
"MetaShield," will provide the creator with a number of options that aim to limit the digital asset's functionality in the event they aren't paid a royalty, including the blurring of the NFT itself. 
Universal Brings Largest Scavenger Hunt Ever to This Year's Halloween Horror Nights
This year's Hollywood Horror Nights at Universal Orlando and Los Angeles just got even bigger. 
In partnership with Moonpay, Universal is integrating Web3 into its amusement parks with the world's largest digital NFT scavenger hunt. Patrons at both parks will be able to walk around in search of seven different Halloween characters that have been hidden throughout the park. 
When a patron scans the QR code associated with the particular monster, they will receive a POAP, allowing them to mint their respective NFT. 
United Talent Agency Adds Diana Sinclair to Its Roster
United Talent Agency (UTA) signed 18-year old NFT artist, Diana Sinclair to its roster, joining the likes of Andrew Wang, Deadfellaz, Larva Labs, and Vinnie Hager.
Sinclair, recognized by Fortune as one of the most influential people in the space, creatively highlights themes of social justice and self-identity in her art. 
She is currently auctioning off her recent work, Phrases, on Christie's new Web3 platform, Christie 3.0.
DJ Seedphrase Sells OG CryptoPunk for $4.5M USD
A massive energy wave spread throughout the NFT community after DJ Seedphrase, one of the industry's earliest and most notable collectors, sold his CryptoPunk #2924 for a whopping $4.5 million USD (3,300 ETH).
3300 ETH SOLD!!! pic.twitter.com/J7mFaA6GcZ

— seedphrase (@seedphrase) September 28, 2022
The CryptoPunk is considered to be the 38th most rare asset in the CryptoPunks collection, originally purchased by Seedphrase in 2020 for $71,000 USD.
Given the current bear market, the recent sale begs the question of whether high-end NFTs are still in demand as an alternate investment class.
Did you miss what happened in August? Get caught up now by clicking here.