Where Physical Collectibles Fit in the Digital World of Web3
With companies like McFarlane Toys jumping into the world of NFTs through premium physical and digital offerings.
Where Physical Collectibles Fit in the Digital World of Web3
With companies like McFarlane Toys jumping into the world of NFTs through premium physical and digital offerings.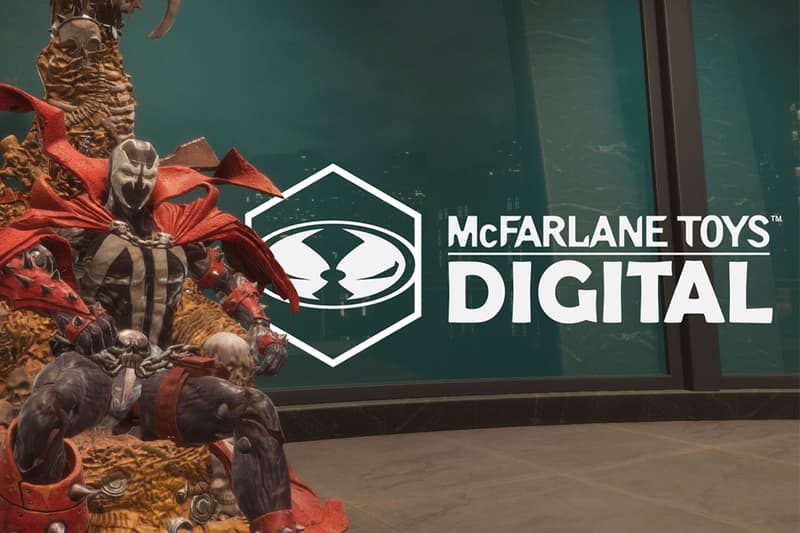 Launching in December, famed collectible maker, McFarlane Toys is now making its way to Web3 with NFT-enabled digital and physical collectibles. On top of that, the toy maker will have its own showroom platform where users can display, share and earn reward points with their collectibles.
The offering is being brought to life through partnerships with the Polygon blockchain and Rarible's custom marketplace solutions. McFarlane brings a host of popular and officially licensed intellectual property (IP), like DC, Disney, and much more to the table.
For 30 years, McFarlane Toys has led in high quality, design driven collectibles for some of the world's biggest brands. Today we expand that legacy with McFarlane Toys Digital, the first AAA digital collectibles platform.@rarible @0xPolygon @polygonstudios
?? pic.twitter.com/sLt1dNhovP

— McFarlane Toys (@mcfarlanetoys) October 27, 2022
The Shift
With over three decades of experience in the toy-making industry and a significant reputation to uphold — the decision to enter the NFT space does not come lightly for McFarlane.
The toy maker, according to its announcement, has seemingly identified a few important aspects of launching an NFT offering. One is the need for interoperability and the other is a mechanism for rewarding market participants beyond buying and selling.
In addition to its custom marketplace built by Rarible, collectors will also be able to sell on any other platform that supports Polygon, supporting interoperability and large-scale inclusion.
Regarding rewarding its participants and mitigating the risk of short-term resale opportunists, McFarlane is developing a rewards system.
"You and your collection earn experience points (XP) for everything you do in the app," stated the company in a recent tweet. Some named benefits include unlockable exclusive rewards like ultra-rare collectibles, and guaranteed access to future drops. The platform also includes a leaderboard, incentivizing participants to become "top collectors."
Connect your digital collection to our viewer app (available first on PC). Here, you can create, play, and share your collection with your friends and around the world, and never run out of space to collect. pic.twitter.com/fiN0fD2MGE

— McFarlane Toys (@mcfarlanetoys) October 27, 2022
Importance of IP
McFarlane's offerings will come in both physical and digital forms, with some having both and others being exclusively digital. The one thing they all have in common though is significant IP.
Some of its most popular IP comes from the world of DC, Disney, Mortal Combat, and more. What makes this particular initiative unique is its AAA approach, through development teams and artist talent from Sony, Riot Games, Infinity Ward, Treyarch, EA, 2K, and more.
Others to utilize significant IP in the Web3 space include platforms like VeVe with its massive Marvel and Disney library of collectibles, including Spiderman, StarWars, and more.
Significant DC IP has also been offered through chains like PalmStudio via the Bat Cowl project, and offerings supported by WAX like Funko's latest Justice League-themed NFT comic book and collectibles.
While brands like Gary Vaynerchuk's VeeFriends have been able to break into productizing its IP from an NFT project, it is almost always going to be easier to turn existing and significant IP into NFTs — a huge leg up for those who have it or can get the licenses.
Physical Touch
"We have seen the emergence of digital collectibles as a new way to engage with fans and the toys they love. This unique space allows us to build a better platform and digital experience that can only enhance the traditional art of collecting and create a collector space that can house an infinite number of toys," said Stephan Tetrault, COO of McFarlane Toys.
The idea here is not to reinvent the wheel but instead to enhance the existing collectible experience with more dynamic and engaging ownership.
The need for a blend between physical and digital collectibles will likely remain a thing for many years to come, that is at least until augmented reality becomes significantly more advanced to include haptic tech that is both ultra-realistic and generally affordable.
As of now, it seems the name of the game is finding that sweet spot that does not change consumer habits too drastically but instead allows the collector to further enjoy the experience they are already familiar with.
In other news, vegan sneaker LØCI brings its ethical footwear into the metaverse.