Will SEBA's NFT Custody Be Able To Protect Holders From Hacks?
Taking NFT safekeeping out of user's hands and into the institutional bank's protection.
Will SEBA's NFT Custody Be Able To Protect Holders From Hacks?
Taking NFT safekeeping out of user's hands and into the institutional bank's protection.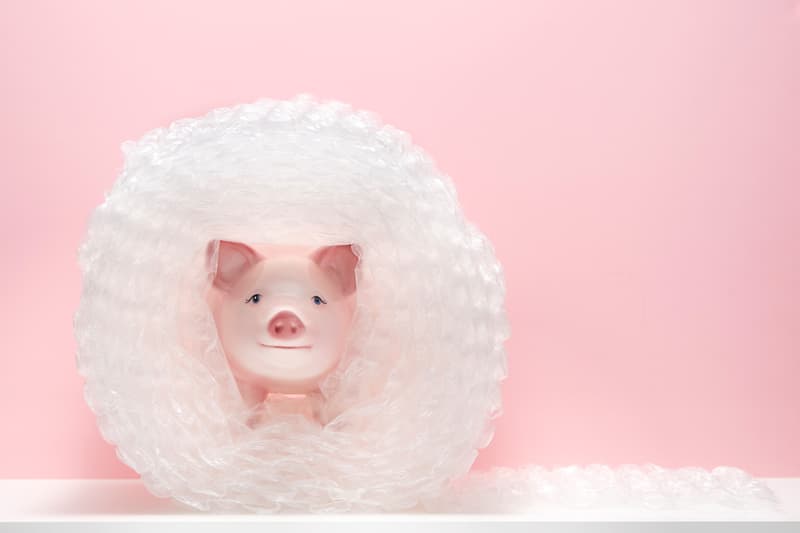 As Web3-native platforms today face a bear market and pause employee hiring, institutional participants have set foot in the digital era to address the current gaps in the space.
Leaders like Mastercard, Bank of America, and BlackRock have quickly begun embracing Web3 technologies and entering the crypto landscape.
These major names have helped to drive regulatory compliance, push for security, and support mass adoption of digital assets — like crypto investments and trading.
However, with the continual rise of institutional players entering Web3, NFTs have seemed to become a specific area in need of safety, regulation, and perhaps bank participation.
The Switzerland-based "bank for the new economy," SEBA, has presented new institutional-grade custody aimed directly at NFTs.
? ???? ???? ???????? ?? ?????????????-????? ??????? ???????? ???? ??? ??? ????????? ?????????? ?? ?????? ???????' ???????? ?????
Read more here➡️ https://t.co/zdo1gdW0dY pic.twitter.com/qlxMoM4KzS

— SEBA Bank AG (@WeAreSEBA) October 26, 2022
As a licensed crypto-friendly bank, SEBA is extending its digital asset custody solution to provide safeguarding and protection for clients' blue-chip NFT collections.
Despite skeptics today believing that "NFTs are dead," DappRader data proves that NFT sales are estimated to continue to grow by 6%, approximately $21.1 million USD by the end of Q3.
With the persistent increase in new NFT collectors and investors today, SEBA wants to "simplify access to the digital assets economy" and improve safe NFT storage — for both its individual and institutional clients.
Given blue-chip NFT projects have current floor prices costing more than $100k USD for one CryptoPunk or Bored Ape Yacht Club NFT, holders have been challenged to shelter these expensive assets on their own.
Some may argue that a decentralized ecosystem offers the advantage of controlling your own data and assets without a centralized third party. However, managing private keys and wallets alone can be viewed as a significant (and expensive) responsibility.
The brokerage and research firm, Bernstein, pointed out that, "unlike dollars in a bank or brokerage account, crypto-assets lack government-mandated insurance, meaning holders can be exposed to theft and fraud."
The NFT community has seen plenty of phishing attacks and thefts of their precious digital assets over the past year.
Comparitech's worldwide NFT heist tracker shows that more than $86.7 million USD in NFTs have been stolen in 2022 alone.
Reflecting back on 2022, Cameo's CEO had his Bored Ape stolen through an Apple ID hack and Axie Infinity pointed to a fake Linkedin job offer for the robbery of $600 million USD.
With the rise of hackers entering the space with concealed lures and coercion, SEBA wants to assist its clients with complete confidence in securing NFTs and digital wallets today.
 "As a licensed and FINMA-regulated Swiss bank with core competence in cryptocurrencies and digital assets, we enable all of our clients to handle traditional and digital assets securely. We have the knowledge, established processes, and above all, a custody solution that is ISAE 3402 certified and established by independent bodies. The range of services combined with the highest security standards makes SEBA Bank's service offering unique and we are very pleased to be able to support our clients with our expertise in expanding our service by offering NFT custody," shared Urs Bernegger, Co-Head of Markets and Investment Solutions at SEBA Bank.
SEBA Bank was founded in 2018 as a crypto banking service focused on supporting transparent investment solutions for digital and traditional assets.
Since its establishment, SEBA now provides regulated solutions and trading for more than 16 different cryptocurrencies and digital asset custody. With its ISAE 3402-certified and independently audited hot and cold storage custody solutions, SEBA has paved the way for its clients to receive high-quality security and safekeeping of NFTs, crypto, and digital wallets' private keys.
Additional Web3 leaders like Solana and MetaMask have also joined the fight to protect users from scams and attacks.
For instance, Solana's wallet provider, Phantom now allows users to "clean up" their wallets with new features that enable the option to "burn" unwanted or possibly-malicious NFTs from their collections.
In late July, MetaMask looked to reduce NFT scams with a "set approval for all" feature — that displays a clear warning message to users who are going to grant authorization to "all wallet funds" during transactions.
In other NFT news, Can Rarible's new aggregated marketplace correct the current NFT market?.