Yuga Labs Is Just Another Case Study Under SEC's "Regulation by Enforcement" Approach
Begging the question of how companies can safely navigate the digital asset sector without fear of breaking federal securities law.
Yuga Labs Is Just Another Case Study Under SEC's "Regulation by Enforcement" Approach
Begging the question of how companies can safely navigate the digital asset sector without fear of breaking federal securities law.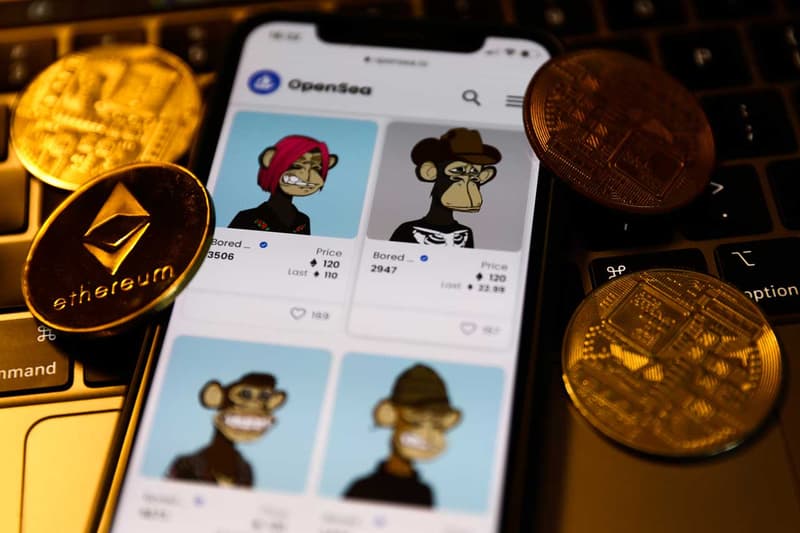 On Tuesday, a Bloomberg report revealed that Yuga Labs, the creator of Bored Ape Yacht Club (BAYC), is the latest NFT project under SEC investigation. 
Launched in 2021, Yuga Labs has become the overarching representation of the NFT space, given it was the first of its kind to really capture mainstream attention through its vibrant ape artwork and deep pipeline of celebrity endorsed talent. 
Shortly after the news broke, both the media and NFT community were quick to point fingers at Yuga for "allegations of offering unregistered securities." However, as of press time, the SEC has not charged Yuga with any wrongdoing, nor is there any knowledge of pending litigation against the Miami-based company. 
An anonymous source familiar with the matter, told Bloomberg that the ongoing probe is private and that the SEC is examining whether certain NFTs issued by Yuga, including its native cryptocurrency, ApeCoin, have violated federal securities laws. 
ApeCoin, which was distributed in March to certain Bored Ape holders, gives holders a "voice" in its DAO – allowing for ApeCoin holders to have an active role in decision making as it concerns the Bored Ape community. 
While Yuga is certainly under the microscope right now, is it really all that surprising?
It shouldn't be given the watchdog's track record in staying quiet – until it doesn't. 
"Influencers" Touting Crypto They Know Nothing About
Yesterday's news follows last week's SEC ruling that further emphasized the perils of "influencers" touting crypto assets, putting Hollywood icon Kim Kardashian on blast for everyone to pay close attention to.
The heart of the SEC's investigation surrounding Kardashian, dated back to a June 13, 2021 Instagram post that promoted a "crypto asset security" that was offered and sold by EthereumMax (EMAX), where she named the token without disclosing the amount she was paid for its promotion.
Under Section 17(b) of the Securities Act, a "promoter" is prohibited from publishing or circulating an article or communication for "a consideration received" (exchange of value) without fully disclosing that consideration. 
According to the SEC press release, Kardashian agreed to settle the charges and pay a $1.26 million USD settlement in penalties, disgorgement, and interest.
While Kardashian, like many other "influencers" on social media, used the "not financial advice" disclaimer and used various hashtags such as "#ad" – the SEC finally said that this doesn't suffice for staying within the parameters of federal securities laws. 
Indeed, Kardashian is far from being isolated here, as over the past two years, other celebrities including Reese Witherspoon, Gwyneth Paltrow, Paris Hilton, Floyd Mayweather, Paul Pierce, Matt Damon, Jamie Foxx, and Tom Brady have all promoted some form of cryptocurrency and/or platform – leading to additional questions surrounding their actual understanding of what it is they're promoting. 
Why We Are Unfortunately Stuck With "Regulation By Enforcement" Right Now
As of now, the SEC's ongoing investigation into Yuga is just another example of SEC Chair Gary Gensler's futile attempts at exercising the agency's "regulation by enforcement" approach, which is used to define illegal activity through regulatory enforcement actions. 
This approach has been widely criticized by Republican lawmakers, as well as those actively engaged in the crypto industry. 
And rightfully so, as it has only shown both Gensler's and the SEC's fear to "go all in" and get dirty by starting the beginning stages of providing the guidance and clarity that this rapidly growing industry clearly needs.
The question we are faced now is whether Yuga Labs will be the "next" Ripple? Since 2020, Ripple has been in an extremely heated legal battle with the SEC, after the watchdog sued the crypto firm and several of its executives for the unregistered sale of $1.3 billion USD worth of its native token, XRP. 
Determined to force the agency to provide clear guidance for companies who are engaged in the offering and selling of crypto assets, Ripple has continued to fight every step of the way in opposition that XRP is anything but a "security," with litigation still ongoing. 
Over the past few years, the SEC has brought dozens of enforcement cases against digital asset firms for failing to register their offerings as "securities" – most notably against BlockFi in February, with a $50 million USD penalty. 
In a statement to Bloomberg, Yuga expressed its hopes of helping to shape the ecosystem through partnerships with regulators:
"It's well-known that policymakers and regulators have sought to learn more about the novel world of web3. As a leader in the space, Yuga is committed to fully cooperating with any inquiries along the way."
Forget the Headlines, Here's What You Should Be Asking
Surely, there's something to be said about the SEC's interest in Yuga, given it has continued to serve as the face of the NFT sector. 
However, there are still many questions left unanswered that go beyond Yuga itself, and it's time the SEC either gets its hands dirty or delegates it to an agency who is willing to do what it takes. 
Forget the politics and conspiracy theories and instead, focus on the questions that should be front and center right now:
1. What insight can we take away from the ongoing SEC v. Ripple lawsuit, based on where the case is currently at?
This case will set the stage for new precedent and finally start to outline some of the boundaries and parameters that this industry needs for individuals and companies to operate and thrive in.  
2. While Yuga has experienced massive success in the industry to date, what questions does it still leave us scratching our heads with that need to be addressed from the ongoing SEC investigation?
The reality, unfortunately, is that the NFT community is so quick to shield Yuga, by and through BAYC, from any potential feedback or constructive criticism as it relates to their leadership status and structure. 
Whether it's through this probe or from other cases that will continue to arise, we still need better interpretation and clarification surrounding intellectual property rights and the means by which they are granted and restricted. Right now, it's very difficult to argue that the Terms & Conditions laid out publicly by these projects are anything but clear – even for lawyers. 
It's jargon and needs to be understood, especially if individuals are investing in this type of art to launch their own ventures. 
3. Time is Ticking on Gensler's "Regulation by Enforcement" Approach
Sooner or later, Gensler and the SEC will have to commit something to paper as to how individuals and companies can safely navigate these waters – without fear of penalty. 
This long-contested approach is only making it clear that companies like Ripple and Yuga, will have to stand up and fight as hard as they can to get some clear insight from the agency – even if they still have to pay a penalty at the end. 
The question is whether or not the SEC is the right agency to lead the charge in creating such a framework that the industry has desperately asked for so it can push forward and mature. 
In other news, OpenSea Answers Call for Avalanche NFTs.