10KTF's Immersive Storytelling Is Coming to Yuga's Otherside
Could this latest strategic acquisition signal a future of increased consolidation in the NFT space?
10KTF's Immersive Storytelling Is Coming to Yuga's Otherside
Could this latest strategic acquisition signal a future of increased consolidation in the NFT space?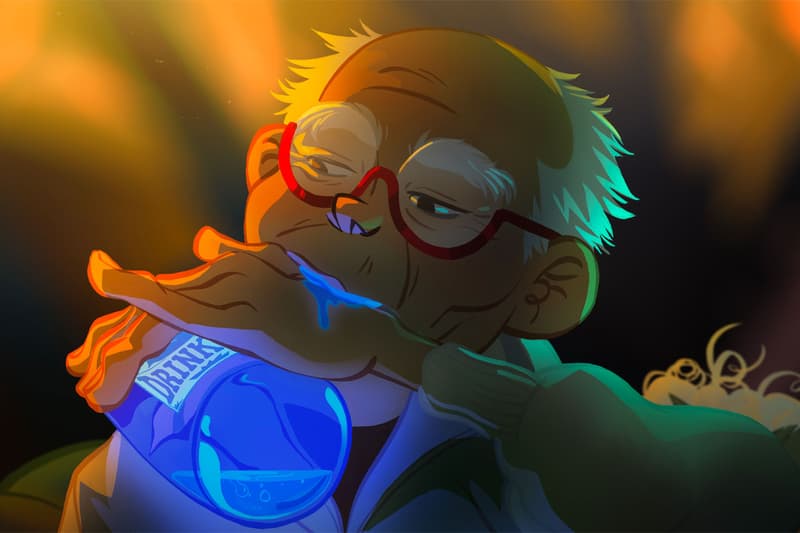 10KTF and its parent company WENEW Labs have been acquired by Bored Ape Yacht Club's (BAYC) Yuga Labs, in the latest strategic acquisition by the company.
As a result, the NFT company, and its popular project, powered by immersive storytelling, are making their way into the Otherside metaverse. Additionally, WENEW's former CEO Michael Figge will now serve as Yuga's Chief Content Officer, joined by Mike Winkleman, better known as Beeple, who will serve as an advisor.
Storytelling at Its Finest
WENEW has charted an impressive track record in the NFT space, through partnerships with brands like Louis Vuitton, Playboy, Wimbledon, Gucci, Puma, and many more — although, its greatest achievement is arguably 10KTF.
The narrative-driven NFT collection has successfully harnessed the power of community and storytelling like no other project has before.
"10KTF is the biggest platform in Web3 for people to make use of their intellectual property (IP) rights. We build universes around the communities people love," shared Figge, in a previous interview with Hypemoon.
The plot of the story is focused on a conflict between the citizens of a city called "New Tokyo," led by "world-renowned artisan" Wagami-san, and a crime group the community calls "the Toadz."
In an effort to defend the city against this violent group, collectors are enabled to utilize various owned PFPs to create metaverse-ready wearables like armor, weapons, accessories, and more via its Combat Crate update.
Supported NFT communities include names like the Cool Cats, Moonbirds, World of Women, CrypToadz, BAYC, Pudgy Penguins, and more.
Integrating APE Coin in early August, the project saw over $9 million USD in transactions over two days and was a foreshadowing of what was to come for the brand.
1/ What's 10KTF? ?
Every Thursday a new piece of the story unfolds. In case you missed the first half of last year, we've got this subtitled recaphttps://t.co/DIudKaaI6v

— Wagmi-san (@10KTFshop) November 3, 2022
Into the Otherside
"Figge, Beeple, and the WENEW team have found a way to create a captivating serialized story for Web3, while also managing to tap into the passion people have for their digital avatars and customization," shared Greg Solano, co-founder of Yuga Labs.
He added that "storytelling and world-building are foundational at Yuga and I'm thrilled that we get to work with the creative mind hive at WENEW in a much more robust way. The possibilities of what we can do together are endless."
While detailed information on the acquisition is yet to be shared, Figge echoed Solano's excitement stating that interoperability remains a key principle and that he's looking forward to building amazing things in the NFT and broader Web3 space with Yuga.
In addition to Figge and Beeple joining the Yuga team, nearly 20 previous WENEW employees will also move over to Yuga, bringing its full-time staff to over 100 individuals, a significant feat in a space that has seen a large number of staff reduction in recent times.
Today, we are excited to welcome the @wenewlabs and @10ktfshop team to the Yugaverse. Together we will push the boundaries of where the metaverse meets reality through creative storytelling and immersive experiences. Read more about the news here: https://t.co/6NPJgmzxck

— Yuga Labs (@yugalabs) November 14, 2022
A Consolidated Future?
Consolidation seems to be a natural force in any industry, from fast food to fashion — with examples like LVMH which owns over 75 luxury fashion brands, and fast food conglomerates where 10 companies own the top 50 brands.
The same appears to be happening in the NFT space, with Yuga Labs leading the way. One of its most significant acquisitions was that of Larva Labs and its projects CryptoPunks and Meebits. Other examples can be seen in Web2 players like Nike acquiring successful NFT projects like RTFKT.
Whether or not these types of strategic acquisitions are going to be healthy for the space in the long term remains to be seen, however, in the short term, it appears to be welcomed by collectors and investors alike — as these large companies can accelerate the growth of the acquired projects.
In other news, Nike continues decades of innovation with its new Web3 platform '.Swoosh'