Adidas Continues To Prove 'Impossible Is Nothing' in Latest Virtual Gear NFT Collection
Carrying the brand's legacy into its first line of interoperable wearables as the next phase of Adidas's 'Into The Metaverse'.
Adidas Continues To Prove 'Impossible Is Nothing' in Latest Virtual Gear NFT Collection
Carrying the brand's legacy into its first line of interoperable wearables as the next phase of Adidas's 'Into The Metaverse'.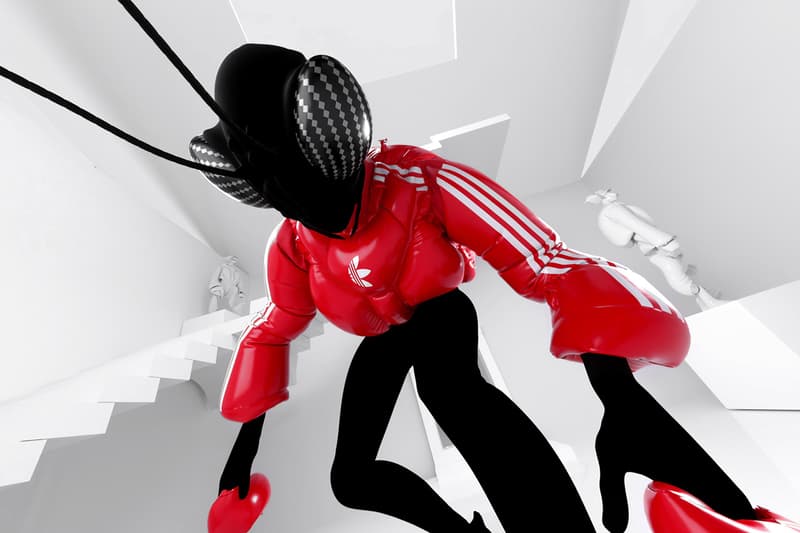 1 of 3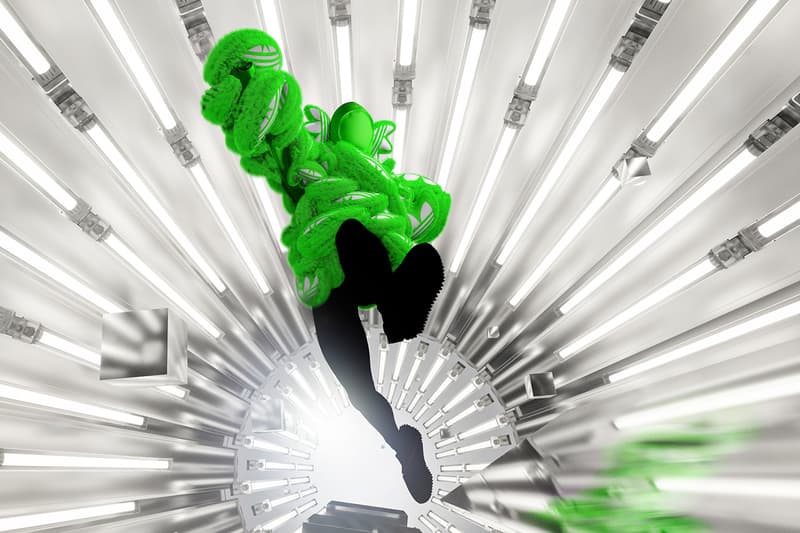 2 of 3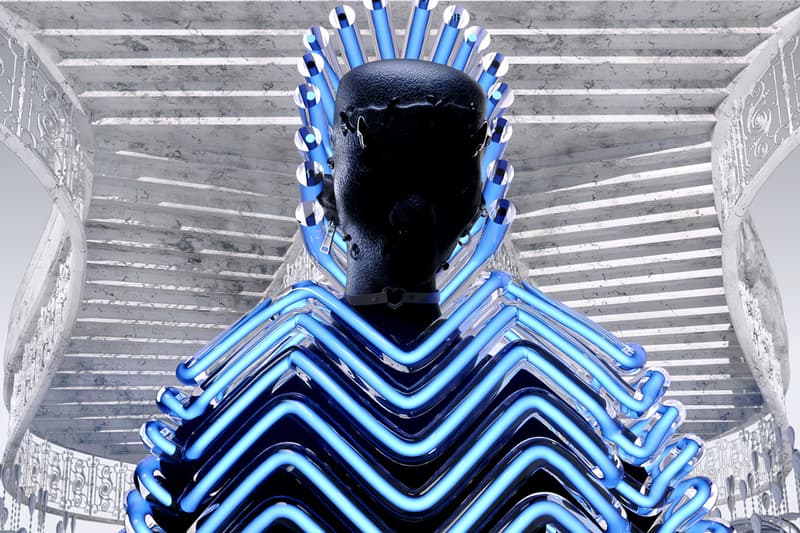 3 of 3
With three stripes embroidered on the sides of every Adidas shoe, founder Adi Dassler strived to create footwear that stood out from the crowd since 1949.
Dassler was obsessed with improving the design of Adidas sports shoes — which first received global television attention on the West German national football team's feet during the final 1954 World Cup victory. Ever since then, Adidas has carried Dassler's innovation in becoming a recognized leader in designing and producing a wide range of athletic shoes, apparel, and sporting goods.
While Adidas has made a name for itself in sportswear manufacturing, its historical success is attributed to its original groundbreaking creations since its inception. The brand has been a pioneer at combining digital technologies into its products since the early 2000s – with inventions like the first ever microchipped "intelligent" shoe to hit markets.
Almost twenty years ago, the brand unveiled its "Impossible is Nothing" campaign, which introduced a long-standing attitude that Adidas sees the world for what it can be, not as it is.
In an exclusive Hypemoon interview with Adidas's Web3 Studio Global VP, Erika Wykes-Sneyd, it has become apparent that the 73-year-old legacy brand, still holds the same "Impossible is Nothing" mentality at the core of its mission – as Adidas currently develops and continues to embrace Web3 and innovative technologies.
"We're laying down a marker in this new age of originality – one that unquestionably serves the community, heroes the purveyors and collectors of emerging style and culture, benefits the value creators, and supports the diversity of expression and utility that blurring virtual worlds has allowed us all to explore," said Erika.
Into The Metaverse
It has been one year since Adidas first embarked on its journey Into the Metaverse (ITM) during December 2021 — when the brand launched its initial Web3 pledge and issued 30,000 licensed Adidas Originals NFTs.
Impossible is (probably) nothing ?

10/10 pic.twitter.com/lHbwsthfZc

— adidas Originals (@adidasoriginals) December 20, 2021
The NFT collection sold out within just a matter of hours while Adidas was able to generate over $23 million USD through NFT sales in collaboration with Bored Ape Yacht Club, gmoney, and Punks Comic.
Following the debut, holders were able to "burn" their NFTs in exchange for physical merchandise in April 2022, which was then followed by the presentation of Ozworld – an avatar creation platform that uses AI to generate personality-driven avatars.
Ozworld is bringing some new heat to the web with the first generative avatar based on your personality, built from the latest adidas Ozworld collection. ?

Create yours at https://t.co/DvWgn4ZU52 pic.twitter.com/qGoMiyrI1B

— adidas Originals (@adidasoriginals) April 15, 2022
In May 2022, Adidas revealed Phase 2 of ITM and conducted one of the largest NFT airdrops to date – in which holders are finally being surprised with the unboxing of the hidden content inside their mysterious capsules.
Indigo's been busy. If you claimed Phase 2 and held through the snapshot, it's time to check your wallet ? pic.twitter.com/1Jyw8W2reP

— adidas Originals (@adidasoriginals) June 3, 2022

Unboxing New Realities
Today, Adidas unwrapped the next phase of its Web3 initiative with the unboxing of Adidas's first interoperable product, Virtual Gear.
Adidas's inaugural 16-piece collection of virtual wearables has been released as NFTs to the wallets of the brand's existing Phase 2 Capsule NFT holders.
"I love the opportunity this collection represents for our most engaged community of holders. Every capsule holder has a choice at launch – burn and express their virtual identity with adidas' first Virtual Gear collection, or list and allow others to join this community," shared Erika. "No matter what, no matter where – adidas is synonymous with the boundary breakers. Now, in whatever realities they choose to inhabit."
Historically speaking, Adidas typically only produced tangible products for physical wear. With this collection, the brand has now evolved with the digital era to tie its past with the future and merge the virtual and physical together with 16 outfits designed to be worn by online avatars.
Each piece of the drop is interoperable with other identity-based projects, PFP NFT collections, and virtual worlds. Holders will be able to utilize Adidas's new PFP dressing tool to flex their fresh three-stripe outfits on numerous PFP avatars and in a variety of metaverses.
As shared with Hypemoon, Erika views Web3 as new access to opportunity.
Erika explained that Adidas customers want to be able to express and try on different versions of themselves that everyday life might not allow them to.
Speaking to the latest Virtual Gear, Erika said, "it allows you to hold onto the pieces that feel really special to you and also trade them. We're going across whatever virtual identity you adapt because we're not just gonna tie it to one profile picture or one specific community. It's going to be flexible and fluid across every collection that's out there, which is really exciting."

"Anyone can be a part of this journey," Erika added.
Collaborated Originality
"Adidas has always been a true collaborator," Erika shared.
Launched in 1997 as a culture and lifestyle business within the company, Adidas Originals was one of the earliest collaborative brands to surface in the fashion industry. As part of the brand's ITM project, it was crucial that Adidas collaborated with like-minded partners that shared the same values as the brand.
In Erika's words, Adidas sought allies that would help the brand become, "stewards of this new technology, use it in a way that's accessible, and pushes pop culture forward in a way that gives creators the platform and the recognition."
The powerhouse collaboration with BAYC, gmoney, and Punks Comics still plays an important part of Adidas Web3 pledge today as the collection also includes three limited edition creator-led wearables – symbolizing each of the creative styles of Adidas's Web3 partners.
Erika highlighted that the Adidas community of holders and creators also influenced the new Virtual Gear by sharing their own originality – without necessarily having an official role in the company.
In fact, it was not a coincidence that Adidas offered so many different styles in this collection. The brand wanted to ensure the limited line reflected its supporters and rewarded those who have been a part of Adidas' journey Into the Metaverse since day one.
Adidas has fostered a passionate Web3-striped family full of friendships, inside jokes, and creative ideation through its Discord server of approximately 60,000 worldwide members.
"When [the community] sees the collection revealed for the first time and reads the product descriptions, they'll understand some of the naming that's gone into it and they're gonna see their fingerprints touching a lot of the work that's gone to market," Erika told Hypemoon.
As Adidas and other brands continue to pave the way in Web3, Erika believes it is crucial that companies are able to find a common ground in giving some control and agency to their communities.
"I think the brands that are not gonna make it are going to be the closed-door walled gardens who are just wanting you to buy into their exact idea of what perfection needs to be and control too much what the outcome will become," Erika explained.
Although challenged by the nature of business today, Adidas has truly leaned into Web3's community-centric mentality while continuing to innovate and collaborate – like it has for more than 73 years.
In other Web3 news, DressX is now housing a new generation of users who prefer online self-expression.