Apple Takes Another Step Towards Web3 Adoption
Unlike its voluntary entry into NFTs, the latest step towards blockchain tech comes as a result of Circle integrating Apple Pay into its platform.
Apple Takes Another Step Towards Web3 Adoption
Unlike its voluntary entry into NFTs, the latest step towards blockchain tech comes as a result of Circle integrating Apple Pay into its platform.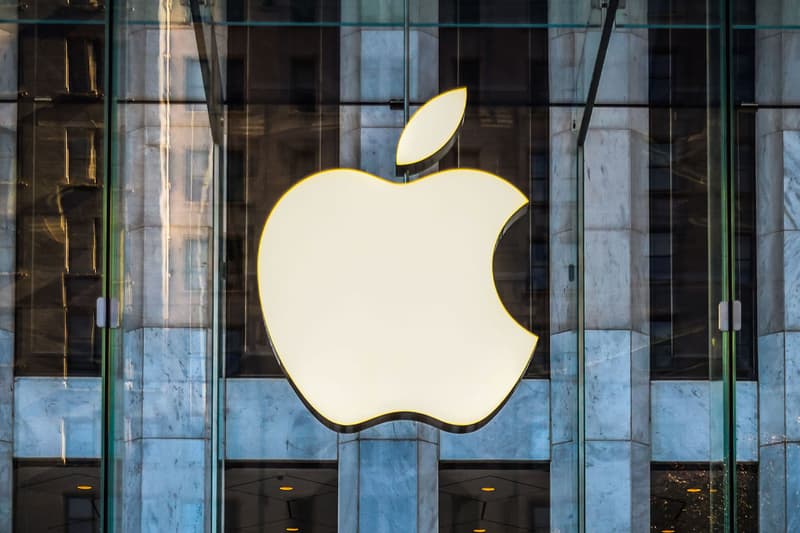 Tech giant Apple continues to inch towards Web3 adoption, both through its initiatives and the integration of its products by others.
The most recent examples of this can be seen in its NFT support on the App Store, Circle's integration of Apple Pay for crypto settlement, and the company's increased focus on virtual and augmented reality (VR/AR).
Are Stablecoins Stable?
After the collapse of Terra Luna and its stablecoin Luna resulted in a massive $60 billion dollar implosion, regulators and consumers alike have been skeptical of stablecoins, and rightfully so.
Although there is one major differentiator between Luna and tokens like Circle's USDC or Tether's USDT — in that the former is an algorithmic stablecoin backed by a mix of assets and the latter backed by fiat reserves.
While fiat-backed stablecoins are far less volatile than their algorithmic counterparts, they're still not immune. An example of this can be seen with Circle's USDC depegging from its dollar value on November 10, due to a high volume of redemptions as a result of the FTX collapse. Though the detour was very brief and the stablecoin quickly regained its peg.
Increased regulation is still being sought for the asset class, however, they remain popular amongst Web3 users who want to trade, interact with dapps, or just hold digital assets that have less volatility than other cryptocurrencies.
Do Kwon lost 60 billion dollars worth of investor money.

Afterwards he made $luna 2.0.

And people are buying it…

— Lark Davis (@TheCryptoLark) May 29, 2022
#ICYMI: Superintendent Adrienne A. Harris Announces New DFS Regulatory Guidance on the Issuance of U.S. Dollar-Backed Stablecoins: https://t.co/IwZwwIKgOV

— NYDFS (@NYDFS) June 8, 2022
Baby Steps
While the announcement of Apple's foray into NFTs was met with mixed feedback due to its high App Store fee of 30% and fiat-only transaction stance — the move is a step in the right direction for increased blockchain adoption, however small it may be.
As a result of the NFT sales being allowed on the App Store, platforms like Instagram have been able to continue their efforts and have even rolled out in-app minting, sharing, and a host of creator tool kits.
While 30% is considered to be an exorbitant amount in the Web3 world, there are those like NFT personality OhhShinny who see a silver lining in that Apple is giving app developers a risk-free way to try out the tech.
If you read about Apple's NFT announcement and immediately complained about their standard 30% fee, you completely missed the point. Apple just gave EVERY APP DEVELOPER a risk-free way to try NFTs out. Let the games begin.

— OhhShiny (@ohhshiny) September 26, 2022
Apple Pay on Circle
Apple's latest step towards adoption doesn't stem from in-house but is instead the result of stablecoin provider Circle integrating Apple Pay into its platform.
This integration allows eligible businesses on Circle to boost sales by accepting Apple Pay, which it says can be especially powerful for crypto-native businesses. Explaining in an announcement that "NFT marketplaces, crypto gaming, crypto exchanges, crypto wallets, and cross-border remittance providers can help their business grow by making checkout easy with Apple Pay and Circle."
It also highlighted the benefit of traditional businesses being able to shift more retail payments to digital currency and utilize USDC settlement.
Based on the feedback from users via Twitter, several had hoped that the announcement meant USDC would be accepted anywhere Apple Pay was — which would have to be an integration and decision from Apple itself. Nonetheless, Circle's integration of Apple Pay for businesses is still a step towards a more interoperable crypto economy.
As we strive to bring more people into Web3 and native dollar digital currency (USDC), excited to launch this new on ramp API for developers to connect Apple Pay to USDC settlement. https://t.co/HpkOwynpFe

— Jeremy Allaire (@jerallaire) November 15, 2022
Inevitable Adoption?
Other areas that may potentially come full circle with the blockchain, metaverse, and broader Web3 space include Apple's increased efforts towards building out its AI/VR product offerings.
The tech giant has since posted several job listings in the sector and is at work on the development of headsets and a completely new operating system it calls "realityOS," according to reports from Bloomberg.
Avoiding the use of the word "metaverse" the job listings instead indicate the development of a "3D mixed-reality world." At a recent event, Apple's marketing chief  Greg Joswiak said that metaverse is "a word I'll never use."
Whether or not Joswiak ends up using the word, it does seem that technology is headed towards a more blockchain-based existence and that massive tech companies like Apple are starting to slowly explore the possibilities.
In other news, see how big oil could cut Bitcoin mining energy costs in half.