Artists and Creatives Weigh in As OpenSea Considers Zero Percent NFT Royalties
Including names like Betty from Deadfellaz and Bobby Hundreds of AdamBombSquad, who said that the "apathy is truly concerning."
Artists and Creatives Weigh in As OpenSea Considers Zero Percent NFT Royalties
Including names like Betty from Deadfellaz and Bobby Hundreds of AdamBombSquad, who said that the "apathy is truly concerning."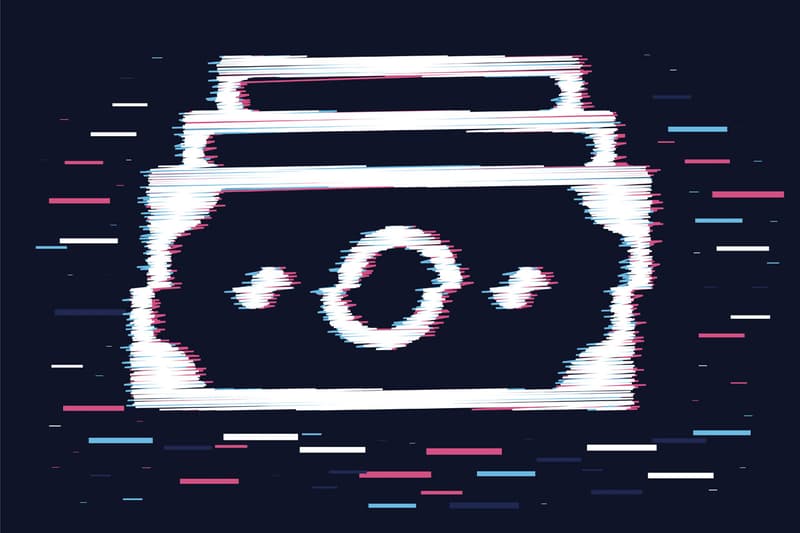 On Saturday, November 6, OpenSea took to Twitter to share its thoughts and plans on how it will be approaching creator fees or royalties in the future.
The platform shared news of optional enforcement tools for new collections but also said that "in transparency, the consideration set for what happens after Dec 8 is wide open," maintaining the possibility of an optional royalty outcome.
Following the tweet, several prominent creators and artists shared their thoughts and opinions on the matter — with some like Betty from Deadfellaz speaking directly with the platform in hopes to find a more permanent solution.
Principled Approach?
At first glance, creators may have been excited while reading OpenSea's announcement, as royalty enforcement tools are something many have been eagerly awaiting.
There's been a lot of discussion over the past few months about business models for NFT creators & whether creator fees ("royalties") are viable.

Given our role in the ecosystem, we want to take a thoughtful, principled approach to this topic & to lead w/ solutions. ?

— OpenSea (@opensea) November 6, 2022
Reading on though, it becomes apparent that this is more of a temporary fix than a permanent solution and does not come without its cons — one being that it is primarily for new collections or those with upgradable contracts.
This is because the solution is a "simple code snippet," as OpenSea CEO Devin Finzer puts it. This snippet allows creators of new collections to enforce royalties via smart contract and at the same time restricts these same contracts or collections from being sold on marketplaces that are not pro-royalty — effectively blacklisting them and limiting collection exposure.
More importantly, in the same thread, the platform left the door open for a move to optional royalties, stating that after December 8, anything could happen.
In a related spaces, Finzer shared that "in our opinion, by far the better option is for existing creators to explore new forms of monetization and alternative ways of incentivizing buyers and sellers to pay creator fees, and to ensure that future collections enforce creator fees on-chain."
Misleading
"Will you be reducing your own fees OpenSea?" Questioned Deadfellaz Founder Betty in response to the comment made on spaces by Finzer. She added that "perhaps you could also explore new forms of monetization and alternative ways of incentivizing buyers and sellers."
Before that tweet, Betty shared that she spoke directly with executives at the platform but found the communication to be misleading and devoid of facts.
After speaking with @opensea it feels like there is no plan and no clear answers were given in regards to existing collections & artist's royalties. Communication has been misleading and facts are not there. Speak up if you feel a certain way about this because it has impact.

— BETTY (@betty_nft) November 6, 2022

In a more recent tweet, she wrote that "disrupting the circular value exchange of creator and collector is a massive issue imo. Whether you're for or against it, it is undeniable that breaking this flow will reduce the amount of liquidity in the hands of creators that would typically be also using that to collect."
Betty is not alone though, many other artists and creators have been vocal on the subject, including names like Vinnie Hager, Amber Vitoria, and most recently Bobby Hundreds.
Concerning Apathy
Bobby "Hundreds" Kim, the creator of The Hundreds and AdamBombSquad also took to Twitter to share his thoughts on the recent announcement and how the apathy or lack of initial interest was concerning to him.
I'm pretty surprised w how few artists/creators are talking about this in the space. Maybe they:
- don't get it?
- are enjoying their weekend
- believe OS will make the right decision
- think nothing's happening until Dec so let's worry about it then
- are secretly happy to end..

— bobbyhundreds.eth (@bobbyhundreds) November 6, 2022

Kim went on to put forth the question if artists or creators even care? Adding that "the apathy is truly concerning. I think we're about to see who's really still in this or not."
A week before the OpenSea announcement, Kim put out a short essay titled "NFTs Are Forever," which explores the current scarcity model, the need for more NFTs, utility, and zero royalty marketplaces.
Speaking on royalties Kim wrote, "if OpenSea, the biggest marketplace for NFTs, also pivots to zero-royalties, there could be dire ramifications for digital collectables."
"One worry is that project founders will desert their projects," he added, explaining that "without any future revenue coming in from royalties, there is little incentive to continue pumping secondary sales of those NFTs. Not to mention once founders burn through all the original mint money, they won't be able to sustain the business. If founders stop replenishing perks and utility for their holders, enthusiasm or hopefulness for those projects may wither."
Kim went on to share that "while royalties may die, mints are here to stay," and put forth the idea of NFT projects shifting their model to more continuous and often mints instead of one-and-done — something that can be seen across multiple industries from sneakers to traditional art.
Opportunity
In another tweet, Betty pointed out that OpenSea has the resources and opportunity to substantially impact where creator fees stand in the NFT marketplace. It is her and other artists' hope that they will hear them and choose the route of empowering creators instead of limiting them.
What many in the space don't seem to realize is that the cost of removing royalty fees could be much greater than the short-term financial savings it provides. This is because artists may look to move to platforms that maintain fee structures or look to exit the space completely if they feel they are not valued.
Another ripple effect from the debate is that these types of ongoing conflicts make the space much less appealing to both new collectors and new artists looking to join the space and could eventually cause severe damage to growth.
In an admittedly tough position, OpenSea's decision will affect much more than its bottom line, and once made, collectors and artists will also need to decide where they stand by speaking with their monetary and creative power as a collective.
Elsewhere, see why multidisciplinary artist Ed Balloon shies away from boxes and labels.